Ghana, on Monday night, thumped South Korea's Taeguk Warriors 4-0 in a game that was either side's last major friendly prior to emplaning for the 2014 World Cup finals in Brazil. As observed by
Goal
, here are five things - both serious and casual - that were evident from the fixture.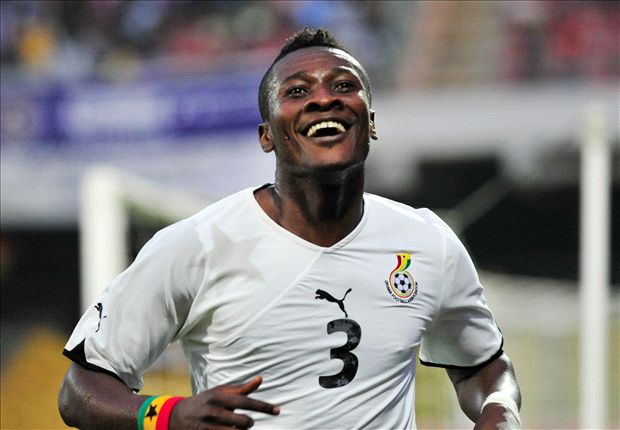 PATIENCE IS KEY
For the millions of Ghanaians who stayed up late to catch the Black Stars' action against South Korea, it almost seemed as though an entire nation had pinched itself to maintain consciousness only to be lulled to sleep by the lethargic beginning the team provided. Two-nil to the good after 45 minutes when the balance of play could easily have swung the pendulum the Koreans' way, the pace of Ghana's play seemed a tad slow. Only that it wasn't. Coach James Kwesi Appiah perhaps simply intended to match the Asians' characteristic speed and stamina with the kind of patience that
moves mountains
wins matches convincingly. The second half saw Ghana's trademark 'agoro' begin to flow in good rhythm - topped by two more goals - with the visibly exhausted opposition truly beaten. Patience, people, patience. It would be a trait that could prove priceless when the tournament commences.
WARRIS' WORRIES, JORDAN'S JOY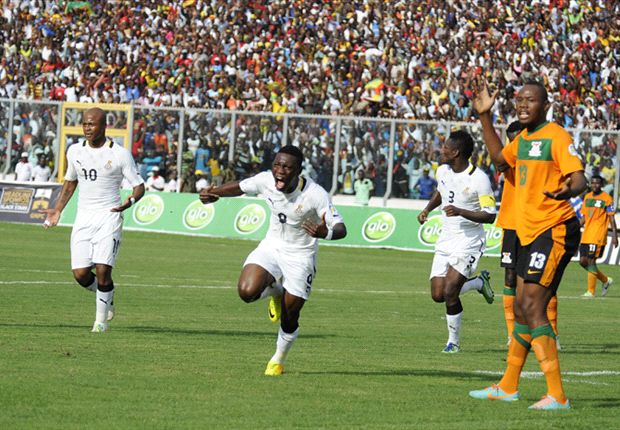 When, just minutes into the game, Abdul Majeed Waris - Asamoah Gyan's preferred partner upfield - was hauled off after picking up a knock, not a few Ghanaian spectators felt shivers course down their spines. His replacement, Olympique Marseille's Jordan Ayew, hasn't exactly been considered ideal by his countrymen, and the prospect of him featuring in place of a possibly injured Waris at the World Cup bothered even more. Eighty-five minutes later and those fears - wherever they had come from - had been shelved, at least temporarily, courtesy a fine hat-trick from Jordan, Ghana legend Abedi 'Pele' Ayew's youngest son. The three goals - a deflected opener, a low shot from around the edge of the box, and a deft connection to Albert Adomah's cross late in the game - might be all the 22-year-old requires to effectively convince coach Appiah of his latent prowess, responding to his doubters while at it. Believe it or not, Appiah, in Ayew, might just have found that handy ace up his sleeve.
KLINSMANN NOW KNOWS...
...not necessarily what Ghana has in store for himself and his USA team come June 16 in Natal, but that which the Ghanaian fans made vocally clear to the German trainer: 'We want USA'! This they did, incessantly chanting that phrase at high pitch as the match progressed at Miami's Sun Life Stadium, fully aware that Klinsmann had been present to spy on his opponents-in-waiting. Thus Ghana's supporters emphatically announced just how ready they now are for the Mundial to begin. On the pitch, the team said as much. Over to you, Jurgen.
NEW DANCE LAUNCHED
Amidst Ayew's trio of goals, skipper Gyan scored and celebrated with another of his patented jigs. The latest version - outdoored after the 'Baby Jet' fetched a fine third that increased his international goal tally to a record 40 and obviously brought forth with the World Cup in mind - is somewhat simpler relative to its elaborate predecessors, ensuring all could master it by the time Gyan's scoring form in Brazil hits full swing. Get your dancing shoes on, folks.
THE LOCAL BLACK STARS MAKE THE NATIONAL TEAM 'PROPER' LOOK BAD
This writer couldn't help but cringe and wince a little each time the match commentator - assuming you watched on GTV as I did - mentioned that the Black Stars had failed to score from open play in 600-plus minutes of football, an unenviable record that spans some six matches. Given that four of the six were contested by the local Black Stars at the African Nations Championship (CHAN) earlier this year, one couldn't help but realize just how the goal-shyness of Maxwell Konadu's side at that competition in South Africa has reflected so negatively on the regular senior side. It did sound quite demoralizing that a unit that has been so ruthless in front of goal since Appiah took over were being so undeservedly described. Thankfully, though, Ghana's goalscoring pride was more than sufficiently restored on Monday night, with the team helping itself to a quartet. Normal service resumed, then.
Goal Ghana has its own

and

account, so for all the latest news and features on Ghana football follow us by clicking on the above links