FEATURE
By Sammie Frimpong

So much has already been said about the scheduled encounter between Ghana and Portugal at the 2014 World Cup, with the spotlight being beamed on one man and few else: Cristiano Ronaldo, reigning Ballon d'Or holder and current talisman of one of club football's mightiest forces.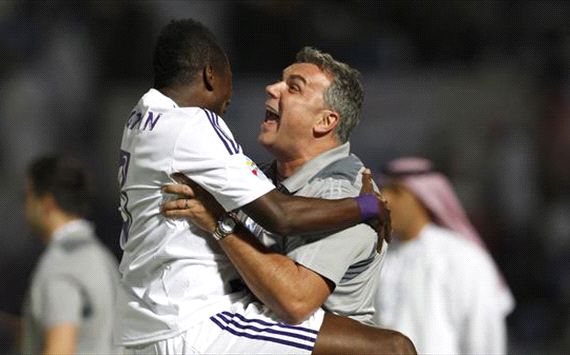 'GYAN-NALDO' | The AFC version of Uefa's Ronaldo
Former Ghana captain Stephen Appiah has spoken up, too, regarding the very real threat the Portuguese poses and highlights the need for a plot against him to be mapped out by the Black Stars technical handlers.
"There is a guy [Ronaldo] who has overshadowed all the players but they have a good team and nobody is talking about the other players," Appiah told Goal Ghana last week, prior to adding: "He is making the difference anyway and I think you watched the game against Sweden and you saw what he did so that tells it all."
'Tornado' obviously has a point, and so does everyone who has ever raised concerns of Ronaldo-esque proportions ahead of Ghana's final group game. Still, some have shrugged off what danger the 29-year-old could present when Ghana face Paulo Bento's charges, and this writer certainly is one of them.
Really, why fear?
Tweaa.
Smile. We've got the 'Baby Jet'.
Before you hastily dismiss the comparisons between Ghana's Asamoah Gyan and Ronaldo being made here, consider the facts.
The form guides of both forwards over the last few seasons - forget the fact that one plays in Spain, the other in the UAE - appear close enough. While Ronaldo, decked in Real Madrid's white, has waltzed to tons of goals and acclaim in the glamour and bright lights of European football, Gyan has steadily improved his own scoring ability and basked in the lesser glories on offer in the Emirates where he plays for Al Ain.
Ronaldo has racked up a stunning tally of goals, 160 in all, during the past three seasons (the current one inclusive), but Gyan's own strike rate over the same period - which has yielded well over 80 goals thus far - has been no less impressive, considering he has won a few topscoring honours for his efforts and that there has been no better finisher in the Arab region since he transferred there from the English Premier League. Tied with Saudi Nasser Al-Shamrani on five goals, Gyan is to this season's AFC Champions League what Ronaldo is to Uefa's: leading goalscorer.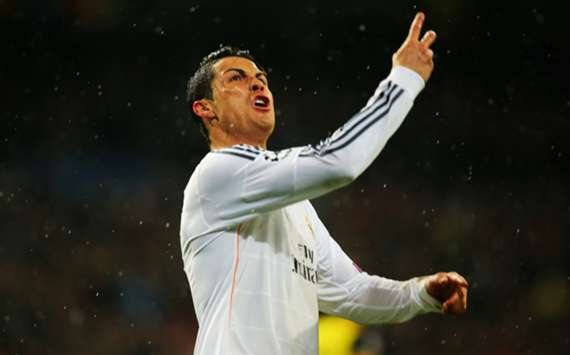 BRING IT ON | Ronaldo vs Gyan, a battle of two deadly strikers
That aside, Gyan's reputation on the competitive international stage, believe it or not, surpasses Ronaldo's by some distance, judging strictly by statistics at the Fifa World Cup. Both have featured at just two Mundials - 2006 and 2010 - yet Ronaldo's goal aggregate on global football's grandest altar (2) is only half of Gyan's, with the latter having featured in two games less.
Put simply, Gyan is no mean a threat than Ronaldo is. As an extra ace up his sleeves, going into their impending head-to-head affair, Gyan's potential is relatively understated, implying he does have the priceless element of surprise on his side.
On his day, Ghana's all-time leading scorer is as brilliant and inspired as Portugal's.
On his day, Gyan could certainly match Ronaldo's remarkable levels of confidence and ability.
Let's just hope June 26 proves his day.


Goal Ghana has its own

and

account, so for all the latest news and features on Ghana football follow us by clicking on the above links