In this purely satirical piece, Goal suggests why one more vital staff member be added to the Ghanaian national team's personnel ahead of the World Cup
SATIRE
By Sammie Frimpong

Remember when 'aboy' was in vogue?
Quite a while ago, yes.
Well, I had always loved to have one back then, you see, yet mother - who accompanied me to the barber's whenever I was due for a cut - would have none of it. And, sure, I sobbed a lot over it many nights, as several of my playmates had it.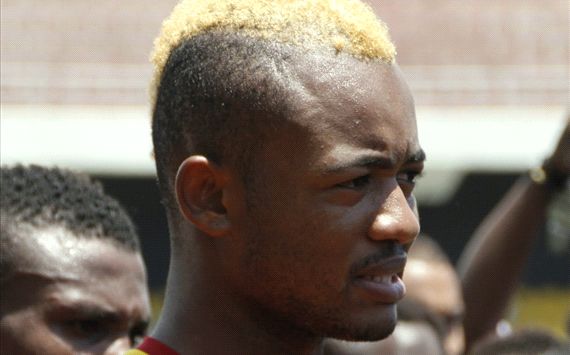 'Good' fortune struck one day, though, when mom was occupied with household chores, thus unable to come along for the customary fortnightly haircut. So I walked into the shop, not without a swagger, and no sooner had the shielding cloth been wrapped around me than I 'ordered' Bro. Kwame the barber to give me the hallowed 'aboy', one like nothing any in town had. He obliged, of course, but with a quizzical, bemused grin on his face.
Haircut finished, I returned home happily, only too eager to show my new look off to my friends; at last, the 'colo' boy had arrived - or so it seemed. Amid the buzz, I had half-hoped mom wouldn't notice the faint trace of narrow, hairless space on one side of my scalp.
Boy, was I wrong! Indeed she did notice and, after yelling a few justified abuses, marched me back to Bro. Kwame (whose I-told-you-so wink irked me even more) to have the 'aboy' shaved off. That was impossible, of course, and the poor gentleman was forced to shave off the surrounding hair to create the level surface mom so desired and demanded. Gripping his razor steadily, he shaved lots of hair off my head (and some childish silliness off my heart, too), right down to the bare skin. 'Sakora' they call it, eh?
Fast forward many years later to Ghana's friendly against Montenegro, which saw several of the Black Stars players scamper about in weird, 'crazy' hairdo.
Former Ghana skipper Kwasi Owusu has described the hairstyles as 'guinea fowl-like', while others have made even more fanciful comparisons.
Me, I say the Black Stars need a barber, just like I did so many years ago. To each one with a funny hairstyle - Kevin-Prince Boateng, Christian Atsu, Jordan Ayew, Mubarak Wakaso, Daniel Opare et al - a glossy 'Sakora' cut ought to be given.
Someone get the Ghana team a barber, please, before they get to the World Cup looking all scary like they are now.
With $9 million, surely we can get a very good one, no?


Goal Ghana has its own

and

account, so for all the latest news and features on Ghana football follow us by clicking on the above links