The Pharaohs face the uphill task of scoring five unanswered goals against Ghana to negate a woeful qualifying play-off first leg performance and grab a ticket to Brazil 2014
COMMENT
By Sammie Frimpong

Football, the ultimate sport of the unthinkable and the unexpected, has a way of turning the tables when no one is looking.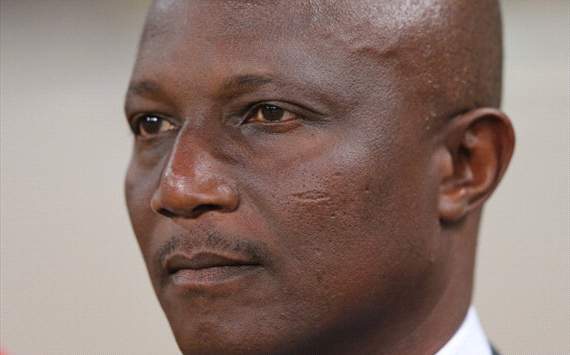 MASTERMIND | The tactical brain behind Ghana's 6-1 drubbing of Egypt

Like in the 2005 Uefa Champions League final when Liverpool revived themselves from a 3-0 losing position at half-time against AC Milan to claim a fifth European crown via extra-time and a shootout.
Like in 1999 when it took Manchester United all of three injury-time minutes to overturn Bayern Munich's lone-goal advantage and win that year's Champions League final with two quick fire strikes.
And, like in the opening game of the 2010 Africa Cup of Nations when hosts Angola contrived to let slip a handsome four-goal lead against Mali in the last 15 minutes of the second half, eventually settling for a mere point.
As Bob Bradley's Egypt prepare for the second leg of their Brazil 2014 qualifying play-off against Ghana at home on Tuesday, they certainly would be hoping football does its 'thing' at least once more, after incurring a heavy 6-1 loss in the reverse. Win they can, but would the Pharaohs be able to do so by a margin huge enough to snatch a World Cup ticket that already appears so firmly in the Black Stars' grasp?
Well it would depend, to an extent, on the factors involved during the match.
THE ATMOSPHERE
Cairo, scheduled venue for the game, has always been the Egyptian national side's favoured hunting grounds. The country has enjoyed some beautiful memories over the years in its capital city yet have not played there in front of a packed crowd for some time now. Egyptians would thus be reasonably hungry to see their perennially successful team play and possibly triumph by the outcome required, as evidenced by the turnout and carnival-like atmosphere generated when the country's premier club Al Ahly hosted Orlando Pirates for the second leg of this year's Caf Champions League final two weekends ago. The home side won 2-0. If Bradley's team seek to count on home support, they are almost certain of it. The next most important requirement, however, would be theirs to figure out.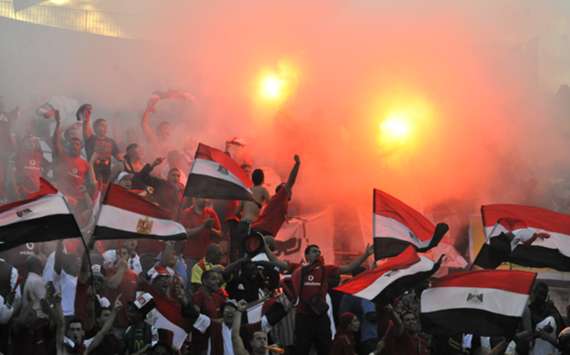 NO GO AREA | Cairo is the fortress of the Pharaohs

THE PERFORMANCE

Bradley and his players simply failed to show up for the first leg, thus the horror show. From the start, there was little imagination about their play, and Ghana's pair of opening goals midway through the first half killed off whatever remained of it. Mohamed Aboutreika's converted penalty that halved the deficit seemed to have restored some hope for a while, but Egypt's unsteady pyramid soon crumbled all over again, granting the Ghanaians license to run riot. Through it all, their American coach stood on the touchline, visibly shaken and clueless, looking hardly anything like Rafa Benitez in Istanbul or Sir Alex Ferguson during that crazy night at the Camp Nou. Prior to the first leg, Bradley was quoted as saying: "We must be smart [in Kumasi]. We need to play with the right mentality; intellectually but with confidence." Needless to say, Egypt did the very opposite when it mattered during the game and were absolutely embarrassed for it. As Ghana visit, the American would be obliged to ensure his charges play up to those words, and hope that an improved performance does not prove rather belated.
THE MOMENTUM
Ahly's record eighth continental crown, secured by the 3-1 aggregate win over Pirates, has done much to lift the lowered spirits of Egyptian football triggered by that mauling at the hands of the Black Stars last month. Ahly have always had inextricable ties with the country's national team, its recent successes reflecting almost perfectly on the Pharaohs' own fortunes. As it turns out, 11 of the 25 men initially called up by Bradley for the November 19 meeting with Ghana are Ahly players involved in the decimation of Pirates. That many inspired men experiencing top-of-the-world vibes are certainly capable of infecting the remainder of a squad with much positivity, and that could prove priceless for Egypt in a game in which confidence appears an absolutely crucial co-efficient. Of course, that alone would not be enough. How much the north Africans would be able to do on the day would also depend on how their guests turn up.
THE OPPOSITION
Reasonably, one would expect Ghana to approach this game with a measure of complacency; a five-goal advantage, you would think, could afford them that. Yet it seems nothing could be further from the truth, and for some good reasons, too. Ghana have always been wary of playing in north African territory, armed with well-documented experiences regarding the inclination of opponents from those parts to adopt intimidatory and Fabian tactics in order to influence results. Ghanaians in general appear to have adopted a siege mentality going into this return fixture, considering the volatile circumstances permeating in Egypt's political and sporting spheres presently. Besides, Ghana coach Kwesi Appiah is one known to go about his business with the utmost seriousness, urging his charges to press on till the work is done as thoroughly as could be. Rather than rest on their oars, Ghana would come firing on all cylinders, fully conscious of the fact that netting just once or twice in the encounter would put them definitely beyond Egypt's reach. For a team that has scored 24 times - and conceded only four goals - thus far in the qualifying campaign, the Black Stars would surely fancy their chances.
CONCLUSION
Of the four vital keys identified above, two - matchday atmosphere and momentum - play almost automatically in favour of Egypt. Still another, performance, would be their responsibility to produce. The final factor, though, seems out of their control. Ultimately, it would be Ghana's to determine whether or not Egypt can stage what could prove a comeback to rival any that has ever been pulled off.
For once, football might just disappoint miracle-seekers.

Follow Nana Frimpong on

Goal Ghana has its own

and

account, so for all the latest news and features on Ghana football follow us by clicking on the above links