FEATURE
By Nana Frimpong
The next time the Black Stars coaching job becomes vacant, the debate regarding who to appoint would not be limited strictly to who is worthier between the expatriate and the indigene.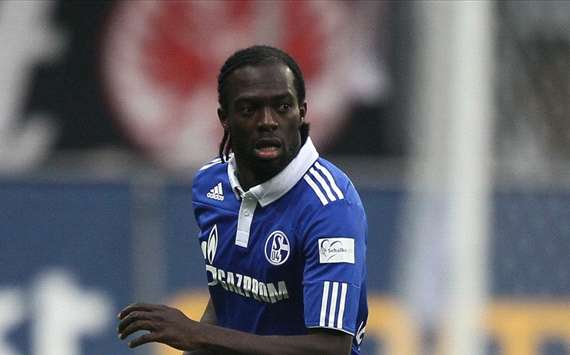 Instead, there would be a third category of coaches, a hybrid between the two traditional candidates, who could throw their hats in the race. While not necessarily the most ideal options, these do represent a fine, appreciable balance between the pair.
These are those who have garnered experience playing in/for Ghana but have been fortunate to undergo managerial training in Europe, consequently being deemed worthy of taking care of foreign clubs at some level. Quite incidentally, all of the best-known examples of this type are based in Germany.
After enjoying fairly successful careers in Deutschland, these former professionals have had their coaching skills meticulously honed and have been assigned varying responsibilities, even going as far as coaching in the Bundesliga itself, as has proved true in the case of former Ghana international Otto Addo who was granted interim charge of the first team of Hamburg SV alongside reserves coach Rodolfo Cardoso, in the aftermath of Thorsten Fink's sacking late September, until the appointment of a new substantive manager Bert van Marwijk - the man who led the Dutch to the 2010 World Cup final. Addo has since reverted to his duties as trainer of Die Rothosen's Under-19 side.
Barely a week after Addo assumed the temporary post of which he has now been relieved, Hans Adu Sarpei, his fellow German-bred countryman, has been entrusted with similar powers albeit at a lower tier of German football, with unfancied TUS Bruchhausen. His primary concerns are "to push the club forward and also nurture talents for bigger clubs." Should he discharge these to satisfaction, Sarpei could rise through the ranks just as quickly as some of his other colleagues have.
And then there is Ibrahim Tanko, Uefa Champions League winner with Borussia Dortmund in 1997, who was groomed in coaching ranks of SC Freiburg (the last club he played for) before joining German Volker Finke's technical staff in the latter's former post with Japan's Urawa Reds and later with the Cameroonian national team where they currently work together.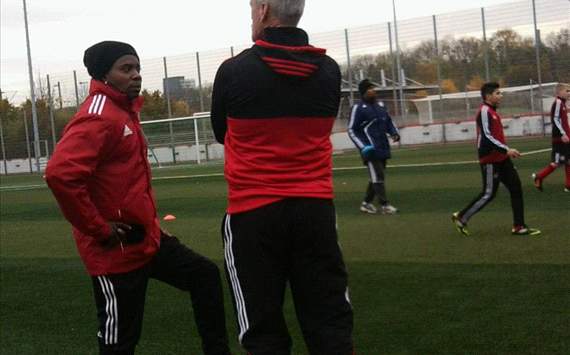 Making up the quartet is Sebastian Barnes, formerly of Accra Hearts of Oak and also a past Ghana youth international, who, in 2012, was handed care of the Under-16 team of Bayer Leverkusen, the German top-flight side whose colours he defended between 1995 and 1996.
It would not hurt to see one or more of these men steering the affairs of Ghana's senior national team one day, and the possibility is not too far-fetched either. Possessing the dark skin and Ghanaian blood most would rather identify with our Black Stars on one hand, and armed with the superior tactical astuteness and clout of one educated in the cauldron of Western-style management on the other, it is not too difficult to see why one of these could qualify as a future Ghana coach.
Only time would tell, though.


Goal Ghana has its own

and

account, so for all the latest news and features on Ghana football follow us by clicking on the above links