After 30 matchdays of intense activity, the curtains were drawn on season 2012-13 of the Ghana Premier League last Sunday, with some dramatic final day action deciding, among others, which sides made the drop, the composition of the final top four and, ultimately, the destination of the league title.
In an entirely fresh venture,
Goal Ghana
rates and hands out end-of-term awards to the excelling individuals and clubs who made domestic football over the last nine months worth watching in the following categories: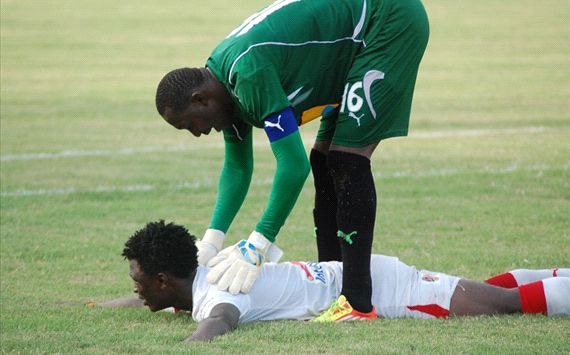 Asante Kotoko's Burkinabe-import Soulama Abdoulaye was immense in the Porcupine Warriors' ultimately successful title-defense efforts, marshalling a steady backline that truly anchored the side. In goal, Abdoulaye's imposing presence and agile reflexes ensured his guard was breached a mean 14 times, a league record in itself for the season. Impressive as he was in the first round, the goalkeeper was buoyed even more by an encouraging representation with his national side at January's Afcon in South Africa, and returned better than ever to help his club secure their 22nd league triumph.
Another member of Kotoko's winning ensemble, Rashid Sumaila, claims the Defender of the Year gong. On loan from Ebusua Dwarfs, the 20-year-old's impregnable displays at the rear for the Porcupine Warriors endeared him to all avid Ghanaian soccer observers, not least Black Stars coach Kwesi Appiah who rewarded Sumaila with his first and subsequent senior Ghana call-ups. Sumaila, quite unfortunately, would not be around to illuminate the local scene next season, as a move away to South African outfit Mamelodi Sundowns seems already negotiated. That notwithstanding, he departs with a fine reputation and would hopefully remain an asset for the national team.
For this prize, it would be quite difficult to look beyond the candidate who appears most worthy, namely Liberty Professionals' Kennedy Ashia. Aside his creative powers, it was Ashia's distinct goalscoring ability that set him apart from the competition, with the 14 strikes he netted from his station in the middle. Yet another promising talent emerging from one of Ghana's most fecund nurseries, Ashia certainly is one to look out for.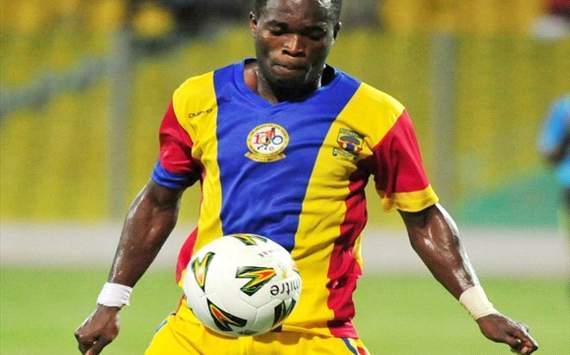 Without a doubt, Hearts of Oak's Mahatma Otoo; to pick another would simply be a travesty of justice. In a season when the Phobians were mediocre for large spells, Otoo was a rare sparkling sight, his 20 chart-topping goals - just one and two shy respectively of last season's tally and the all-time record - winning him the goalking award and helping in no mean way to transform Hearts' campaign considerably in the second round. A fine hat-trick in the season's final game against relegated Tema Youth might have failed to propel Hearts beyond a respectable fifth place but it certainly did crown a great year for the youngster. And, like Sumaila, Otoo would be hoping for increased recognition from national team officials should he keep his form up.
Moses Odjer might have missed out on the last few games of the season while on national duty with the Black Satellites in Turkey (at the ongoing Under-20 World Cup), yet he certainly impressed enough for Tema Youth while he was around for most of the season to be considered deserving of the moniker of 'Discovery of the Year'. Young in years as he is, Odjer's eye-catching performances in midfield for the relegated side certainly belied his youth and at just 16, he does have the world at his feet. Hard as it is to predict the exact trajectory his yet immature career would take, one thing is almost certain: his is a talent that lower tier football would suit poorly.
That we have decided to hand this award jointly to Mas-Ud Didi Dramani and David Duncan - coaches of Asante Kotoko and Hearts of Oak respectively - is no mere matter of convenience or compromise. For a fact, neither deserves the accolade any less than the other. Dramani was denied the luxury of enjoying pre-season practice with his team and when he finally did take charge – two games into the new season - he was required to rebuild a winsome squad from one that had lost its core in a fire sale during the previous transfer window. An inevitable stuttering, nervy start followed, yet Didi eventually proved up to the task and successfully staged a defence of the championship crown. All this by a man who had not handled a club at top level management ever prior to landing the Kotoko job.
His co-winner's tale isn't too different. Hearts were in shambles when Duncan assumed the reins midway through the season. Languishing perilously near the bottom of the table and terribly out of sorts, enigmatic Duncan attempted the near impossible, and succeeded. In the season's last 15 games, he undid most of the damage done in the preceding 15, his characteristic charisma and enthusiasm no doubt rubbing off his charges and nearly even snatching a top four berth in the end. So, then, who really can justifiably begrudge these two astute tactical brains from celebrating this award together?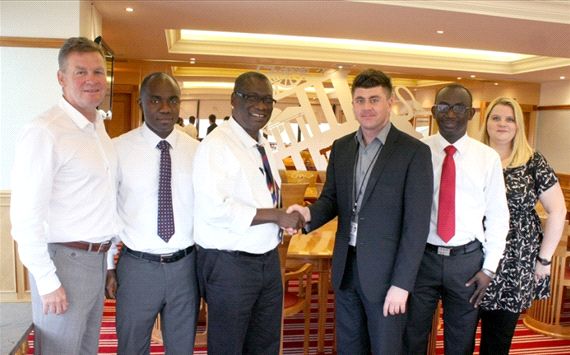 For masterminding Kotoko's 22nd league conquest - often in spite of palpable strife among the technical staff and supporters' circles - the Reds' Executive Chairman Dr. KK Sarpong claims this one without much of a shout from anyone else. Well done, Chairman.
Needless to say, this probably remains the solitary award on this list that none even remotely covets, but still has to be claimed. By? Well, who else but the league's worst side - Real Tamale United. What RTU have endured this season - namely the Ghanaian championship's worst record ever for a club - evokes pain and humour in equal measure. Pain for the sole reason that this tragedy had to befall a club traditionally considered one of the country's finest. And humour, for the fact that RTU's performances were often as plainly comical as is the general statistics that spelt out their forgettably poor showing all season: 30 games played, 24 losses, 6 draws/points, 21 goals scored, 72 conceded. Enough said.
It might eventually prove no more than a season's loan spell yet Yahaya Mohammed's move from Kotoko to the ranks of new entrants Amidaus Professionals turned out to be a true piece of transfer magic, as it were. The Kotoko misfit was re-created into a powerhouse for Amidaus particularly in the first round, and probably remains the one reason why the club retained elite status.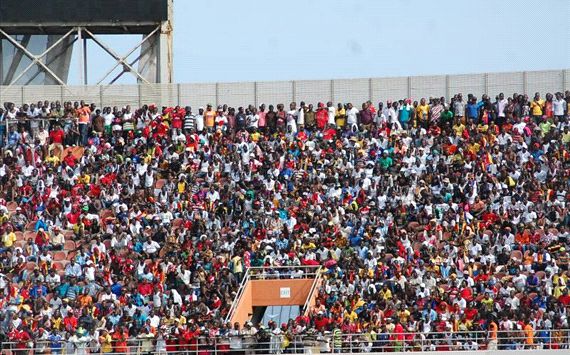 Kotoko and Hearts played out a 1-1 thriller on May 5, 2013 - at the Accra Sports Stadium, a fixture not as pivotal for both clubs as in times past but still feisty enough to yield its fair share of entertaining and controversial moments. For one, it proved Ghana's 'Super Clash' remains a worthy crowd-puller any day, having recorded one of the season's highest attendance figures. And, surely, the points picked up by either side might have mattered somewhat in the end-of-season ramifications, especially for league champions Kotoko.
In a season when football in Ghana's premier division was marred by unsavoury incidents perpetrated by unscrupulous fans from Tamale through Berekum to Kumasi, the Tema Stadium largely proved a watershed of sanity and model spectator behaviour. Fans of the two clubs that played at the venue, Amidaus and Tema Youth, exhibited a respectable degree of tolerance even when results weren't exactly going their way. Attendances were significantly high, too, and the synthetic turf facilitated the production of football of the easy-on-the-eye sort.
So, then, these are our awardees, as decided by the Goal Ghana team. Do let us know what you think of it in the comments section below.