RTU's performances in the current Ghana Premier League season have indeed been nothing to write home about going 27 games without a win, and rooted at the bottom of the standings
FEATURE
By Nana Frimpong
On Real Tamale United's sky-blue and white striped club crest, there is the image of a clenched fist, one that ought to illustrate the 'United We Stand' motto directly underneath it, yet inevitably appears to clinch something.
Something - but exactly what? Well, on the evidence of the kind of season the club has endured in 2012-13, it isn't too hard to discern just what is concealed in that firm grip: Nothing.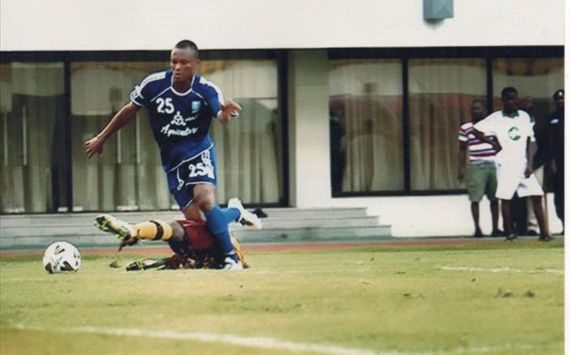 IT'S ALL OVER |
Captain Hassan Mohammed has given up in top flight survival
RTU's performances in the current Ghana Premier League season have indeed been nothing to write home about. The team that has represented the club this term is threatening to be - if it isn't already - the worst to ever participate in the Premier League era. Having accrued just Six points - yes, SIX - from a possible 81 thus far, there is very little else RTU could do to drum their incompetence home. Even worse, each point they have scraped this term has come from a drawn game.
The remainder -all of 21 games- have been lost, often by margins that speak ill of a club that, not too long ago, were considered among Ghana's finest and boasts such a handsome pedigree. And those are not even the most damning statistics.
In the course of their awful streak, 16 goals have been scored (the league's worst) and 63 conceded (again, the league's worst), incurring a net goal deficit of 47. Pathetic, you say?
The Northerners' predicament appears more disheartening when placed in greater perspective. Berekum Arsenal, the club lying directly above RTU have 19 more points, while between themselves and table-toppers Berekum Chelsea, there exists a 43-point chasm. So much for being the 'Pride of the North'.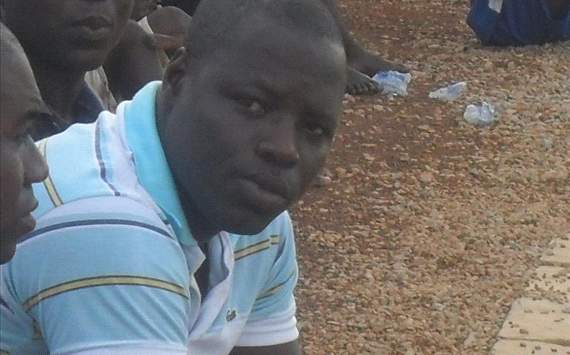 FROM FRYING PAN TO FIRE |
Gargo's departure didn't save issues for the Pride of the North
Changing coaches has failed to help -as have threats to invoke curses on match officials who treat them 'unfairly', quite comically- with Ukrainian-Spanish trainer Carlos Roberto stepping in for Mohammed Gargo to little avail. If anything, results have only deteriorated since, implying RTU's problems go beyond the technical/tactical sort.
Primarily, it has been due to financial difficulties that have plagued the club since its return to the country's top-flight. There have been talks of unpaid allowances and unfulfilled promises owed by management to the players which, in turn, is due to the club's inability to find a willing sponsor since being deserted by its long-time partner, agricultural input giants Wienco.
The result has been a dire absence of commitment and motivation from the players, issues few managerial minds can address. It hasn't helped either that RTU have had to suffer the challenge of playing six of its home games outside its native Tamale, as a consequence of spectator violence earlier in the season. For a club that thrives on home support, the effects couldn't be overstated. Of course, there might be other minor reasons -both known and otherwise- that has firmly set RTU on the path to ignominy and under the real threat of becoming the first Ghanaian club in recent memory to run the course of a full season of elite football without a single win.
However the present campaign ends for RTU -besides the long-established fact of their certain relegation- the club's various stakeholders would doubtlessly regard their affairs during the soon-to-conclude season for what it has truly been: one really terrible undertaking.
Follow Nana Frimpong on