The Goal Lounge
Welcome to the latest edition of our weekly series, where we introduce you to the
Goal.com Ghana
reporters and their opinions on trending issues about the beautiful game. So take a seat and relax in
The Goal Lounge
as our four panelists debate:
| | |
| --- | --- |
| | Who should be blamed for Asante Kotoko's sudden Caf Champions League exit? |
| | |
| --- | --- |
| | ADAM ADJEI| JOURNALIST, ASEMPA FM |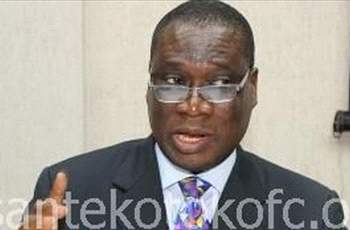 The success of a football club depends on several factors but chiefly among these factors is good administrative skills, therefore having a CEO who understands the rudiments of the game matters. I am sure a lot of people will be quick to say how about coaches, players and supporters, but I dare say that the person who manages these other factors i.e. CEO is the key because if he is able to strike the perfect mix among these factors, the good results follow. I'll put the blame at the door steps of Dr. KK Sarpong.
Kumasi Asante Kotoko are a club noted for their exploits across the continent and even the world over. This reputation was not earned because Kotoko were in good financial standing but because they competed effectively in all the competitions they participated in. We all know that it is an open secret that a club's football prowess on the field depends on the material they parade. So if you continue to sell the most prized assets of the club in the name of balancing your books, how then do you expect to compete effectively. The question is who has been leading this crusade of sell to run the club. Is it not Dr. Sarpong?
In addition to this rampant sale of key players, the attempt to replace them leaves much to be desired. This has been evident in the performance of the club in the current local league. It is simple logic, you can't eat your cake and have it back. And it is common knowledge in football that it takes a longer period to build a team to an appreciable level if you do not replace players sold with equal ones or even better ones. The question is who purchased those replacements, is it not Dr. Sarpong?
Also, the issue of putting the blame on the coach is neither here nor there. How do you expect a team to compete at the same level it did the previous year when you bring in as many as 15 new players to augment the squad and sell so many players? It is obvious that he will need time to fine-tune the side, especially when he had little time to spend with the team during the pre-season. So even if you get the right replacements it will still take him some time for the team to gel. In any case if the argument that the coach is not good and that he should have done something better than what he is doing holds, I dare ask again who brought him? Is it not Dr. S? To conclude, I will want all and sundry to ask ourselves this question - What would have been the performance of Kotoko if the Nii Adjeis ,Yaw Frimpongs , Nathaniel Asamoahs , Awal Mohammeds, Ben Acheampongs and the likes were around? Kotoko's dismal performance in the Caf Champions League was basically due to (i) misplaced priority (ii) lack of a long term policy or plan to manage a huge brand like Kotoko which cannot be managed as any other business entity solely engaged in buying and selling and (iii) an Executive Chairman who seems not to understand the basic existence of a club of Kotoko's magnitude.
| | |
| --- | --- |
| | JOEL HAMMOND | GOAL.COM GHANA |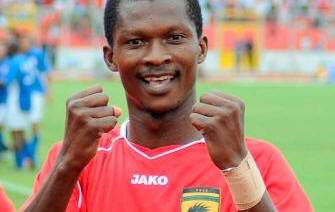 Asante Kotoko, prior to their exit against JSM Bejaia, were enjoying a purple patch of sorts in the Caf Champions League. Still, crashing out of the competition always seemed inevitable and I say this on the premise of a host of factors. While the management should take ultimate blame, the supporters should also swallow a chunk of the blame as well for their consistent failure to turn up at the stadium to support the club they profess love for.
Most fans only turn up at the big games which come in the form of encounters with rivals Hearts of Oak and in continental fixtures. Now, just how does the management finance the club to maintain its so called "stars" on tight budgets emanating from the low attendances? Nevertheless, that is not to hold brief for the KK Sarporng - led administration as they appeared to have set expectations unrealistically high, with the supporters also buying into the hype, of course. If they had kept their most prized assets, their stocks would have surged, Asante Kotoko would have made giant strides in the competition, and sold them later for a few millions, ensuring a win-win situation. If you want to build a formidable side, you keep your team together, make them gel beyond compromise, instil commitment and belief in them, make telepathy imperative and you will be sure to make a possible foray into enemy territory. Didi Dramani's tactics have also been widely criticised, a theory I disagree with.
A manager is as good as his materials available. He (Didi) is essentially working with an uncooked side which is also not up to scratch or more so up to the lofty standards of Kotoko. The spine of Maxwell Konadu's championship winning side had been sold before his (Didi) apparent appointment and thus had to build the team all over again and with the ingredient of continuity missing, it was always going to be difficult to build a winsome side to conquer Africa. With the management seemingly bent on selling their best assets this predicament will only be perpetuated.
Follow Joel Hammon on

| | |
| --- | --- |
| | FIIFI ANAMAN | GOAL.COM GHANA |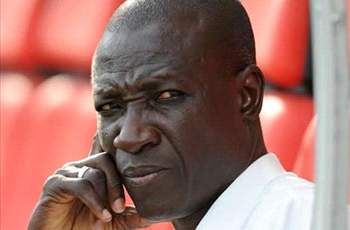 Who is to blame? More like what is to be blamed. There is – and it is undeniable – a fundamental, remote cause for this failure. That remote cause is the selling of players, players who were crucial to the team's brilliance and dominance last season. Something that could have helped in the Champions League. It's easy to point that out. But that factor is done and dusted. Maybe it'll be beneficial to bring it up for the sake of averting it occurring in the future, but the season is already too old to keep blaming every setback on this. It's not healthy. The current situation must be focused on. What is, not what could have or should have been.
Which is why I'll concentrate on the immediate causes. That game on Sunday was Kotoko's 7th consecutive game in 24 days. 24. Just over three weeks, with a squad that is not big enough to absorb the pressure and evade fatigue. And then there's the high expectations. Look at it this way; fans expected the team – same team they feel is inferior to last season's - to be effective in such a high level terrain like the Caf CL. It wasn't exactly a situation that should have inspired high expectations. And of course, it didn't help that the game was scheduled for such an abnormal early kick-off (2pm), especially considering that the immense heat would aggravate fatigue, not to talk of it aiding the determined Algerians. And it also came down to the basic causes of defeat on any normal day – absence of luck, tactical errors, loss of concentration et al. Or maybe we're blowing this whole setback out of proportion. For a team that had not played in the Champions League since 2010, Kotoko didn't lose a single game; scored nine goals in four games; won an away game; kept three clean sheets and only conceded once. And they did not even lose on Sunday! Maybe we're all being delusional. Maybe.
| | |
| --- | --- |
| | JOSHUA ANSAH | GOAL.COM GHANA |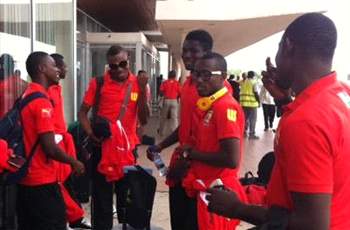 As is often the case in Ghana, every misfortune has a cause, nothing happens "just like that" and there has to be someone to whom blame can be apportioned. The proverbial blame game is a favourite of ours and Kotoko's failure to progress to the next stage of the Caf Champions League has not been given any preferential treatment. The blame has been laid on the door of practically everybody including the coach Mas-Ud Didi Dramani, the entire technical team and even the board of directors as well as the club's CEO Dr. KK Sarpong.
I'm yet, however, to hear any reference to the players' hand in this defeat (this is not to say they have not yet been fingered, I believe they have had a dressing down of their own, I've just not heard it) or the grounds men (seriously, the pitch must have had some of the blame, or?) but it's the players I really want to focus on. Coach Dramani has been criticised in many circles for his team selection with claims that there were better players at his disposal but a coach is only required to put forth a team that is capable of winning a game and that is exactly what he did, the act of winning the game itself is largely the duty of the players and the squad on the day failed to do so.
It was clear that the team on the day could have won the game… if only they had the desire. Kotoko's players on the day truly let their team, the fans and the whole of the country down with a performance that can best be described as lethargic, to borrow the words of Christopher Opoku. It lacked any sort of conviction and the players played like they didn't know what was at stake, either that or they believed their own hype and assumed the game won before they actually won it on the field. JSM Bejaia were the better team on the day, created the better chances and but for a few phases of play were the dominant side with Kotoko's goal coming against the run of play from Michael Akuffu's individual brilliance. No matter who is blamed in this issue, it is clear, at least to me, that the players' lacklustre attitude on the pitch, especially in front of goal (I'm looking at you Seidu Bancey) as well as that piece of schoolboy defending cost Kotoko a place in the next round of the Caf Champions League, "simple and short!!!" as we say.
Are you convinced with our panelists' opinion? You can also participate by leaving your own say and vote in the poll below.