Nana Frimpong

FEATURE

Follow on
For fans of Kumasi Asante Kotoko who pride themselves as being among the bravest there are (as implied in the club's 'Kum apem a apem beba' motto), there could be little more daunting and frustrating than a scheduled two-legged tie with a north African outfit in continental club football competition. And with good reason, too.
Only a handful of their encounters in the past with clubs from Africa's uppermost parts have seen Kotoko emerge unscathed and, just last Sunday, the latest installment of the 'Maghreb-aic Curse' struck in disheartening fashion as the Porcupine Warriors succumbed tamely at the Baba Yara Stadium to unfancied JSM Bejaia - a club not even considered a proper force on Algeria's domestic football scene - on the away-goal rule, failing to produce the kind of positive result that would have complemented the 0-0 score chalked in the first-leg, thus prompting a premature anti-climax to Kotoko's first engagement in Caf Champions League action in four years.
In recent times, other similar painful surrendering to north African opposition have occurred against the likes of El Ahly, Al Ittihad, JS Kabylie, Ittihad Khemisset, and Etoile du Sahel. Why, this very Achilles' heel cost them a maiden Cup Winners' Cup (a defunct version of the Caf Confederations' Cup) triumph a decade ago!
Thus, one is inclined to wonder just what it is about clubs from the Maghreb - a geographic region that, in this context, encompasses the footballing territories of Egypt, Tunisia, Algeria, Morocco and Libya - that makes Kotoko, such an eminent member of African football's traditional elite, shudder and stumble so often.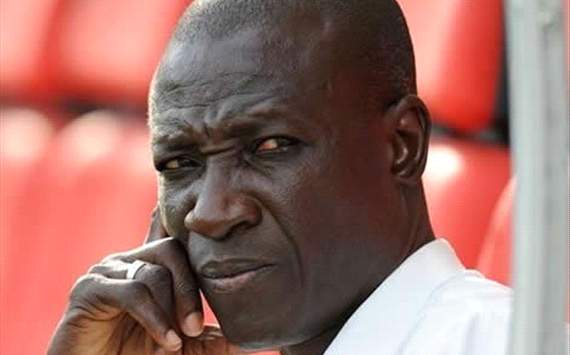 Well, primarily, it is down to mentality. What Kotoko suffer with regard to clashes with such sides is not exactly an inferiority complex, for the club certainly boasts of far more than most outfits from the area do. The actual problem, however, is one almost as challenging and perhaps even more crippling. For fans of the club who often moan and sigh mournfully whenever it is revealed that dates with a north African team are next on their schedule of fixtures, Kotoko's chances of negotiating passage against such opposition to the next phase of any competition are almost halved even before a ball is kicked. A lamentable observation, yet very true.
It is not as though the players and coaches themselves approach these matches with greater confidence, especially when the record Ghanaian league champions are obliged to honour the first legs away from home. Often, a draw - preferably one in which there are no goals conceded and thus none scored by themselves - is considered the 'perfect' result, to which end they usually focus squarely on producing a masterful defensive display and show little attacking intent. That approach, however, is defeatist at best and often ultimately backfires, as it rather tilts the balance of the tie heavily in favour of the opposition who would need merely a scored draw in the reverse to edge ahead. Cue Bejaia on Sunday.
Largely, though, this unfortunate psyche has been acquired steadily from a series of dispiriting experiences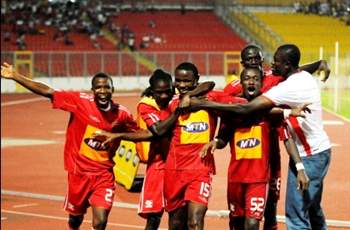 in the past, which makes it all the less reasonable to fault coach Mas-Ud Didi Dramani and the current batch of Kotoko players. Few clubs from sub-Saharan Africa have borne the brunt of the notoriously negative and demoralising inferior tactics adopted both on - and off-the-pitch by many a north African side to intimidate opponents and gain some undue advantage than Kotoko have. Horrifying and unpleasant are the tales that generations of Kotoko squads can recount of the maltreatment they have suffered in some of the big footballing cities of the Maghreb, from Casablanca, through Cairo to Tripoli, and even in Bejaia.
Perhaps, though, it is about time Kotoko and its myriads of faithful realised they cannot permit themselves to be perpetually bullied in such heartbreaking fashion. Much as the faulty tactical methods, questionable team selection decisions, and mediocre performances of the sort that appeared to plague Kotoko's efforts at certain instances during the weekend's game do require some instant addressing, there also exists the equally crucial need to improve on the team's mental fortitude and general state of confidence ahead of such fixtures to ensure that Kotoko's fortunes against sides from the Maghreb prove much more memorable in the future. And, for the sake of urgency, it ought to start with the present set-up.
Over to you, then, Dr. K.K Sarpong – CEO of Asante Kotoko.