From Grass to Grace
Finally, it's here.
The big day. The day he had dreamed of all his life. The day he gets to play on the hallowed turf of one of the world's elite football clubs.
He sits in a withdrawn corner of the exotically furnished dressing room, in front of his own designated locker - a mini-miracle in itself. Inside the sleek oak-paneled cabinet hangs a No.8-tagged shirt of the big European side that had paid an incredible sum of £14,000,000 - an amount that could upgrade the dusty road that leads to his hometown back in Ghana several times over and perhaps get his old man thousands of acres of arable land, too - the previous summer.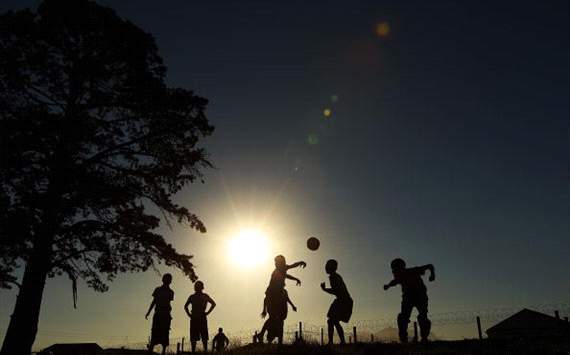 Here he sits, though, musing on these stark realities, barely conscious of his immediate environment - even as he is surrounded by far more experienced and at-home white lads blabbering excitedly in a babel of Caucasian tongues - and wondering just how so much had occurred in so short a while.
A cursory glance at the wall-clock reveals only a quarter of an hour remaining till kick-off.
"Fifteen minutes," he sighs.
Enough to take a short mental trip home and 'return' just in time for his debut, right?
Well, then, here goes...
His was the unlikeliest of success stories. Okorase Atwima, the hamlet where he was born and bred, is as remote and under-developed as African communities come. Water, much like every other necessity, was a luxury - scarce, in fact. The only resources they probably ever enjoyed in relative abundance were sunlight and land, none of which, of course, made it any less of a village than it really was.
It was in these environs, as the second son in a family of seven siblings, that he had been raised by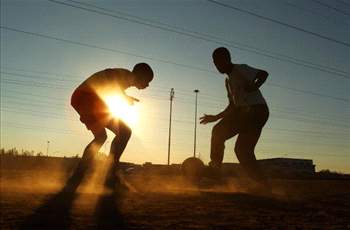 middle-aged parents. His family survived on subsistence farming and he had been responsible for tending the small portion of the backyard garden allotted for growing garden eggs; that sine qua non in his family's diet which represented the closest semblance to meat he ever had a regular taste of. School offered the sole respite from all of this misery, for at least up to seven hours a day, and he - much unlike most of his young relatives and a good number of his peers - decided to give it his all.
School, at that point, seemed to him his best shot at rising above this impoverished existence. Infinitely better than farming, surely.
Little did he expect, though, that he would soon discover another. One that he'd grab with even greater enthusiasm - football.