The Goal Lounge
Welcome to the latest edition of our weekly series, where we introduce you to the
Goal.com Ghana
reporters and their opinions on trending issues about the beautiful game. So take a seat and relax in
The Goal Lounge
as our four panelists debate:
| | |
| --- | --- |
| | Will it be fair for Kotoko to sack Mas-Ud Dramani if they fail to go pass JSM Bejaia in the Caf Champions League? |
| | |
| --- | --- |
| | EDMUND OKAI GYIMAH|GOAL.COM GHANA |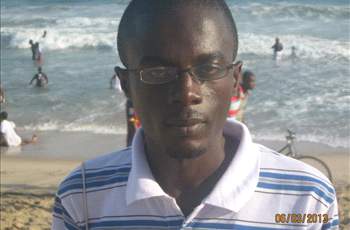 I think the coach should still be maintained even if he fails to send Kumasi Asante Kotoko to the money zone of this year's Caf Champions League. Despite the fact that the greatness of a football club is underlined by the number of trophies it has won and where it normally reaches in big competitions, consistency in terms of the technical team and the playing staff is also vital. Looking at a club like Manchester United which is one of the most successful football clubs in the world Sir Alex Ferguson continues to assert himself as not only the longest but the most enigmatic club manager. At a point Kotoko were following the footsteps of Manchester United as the most glamorous club not only in Ghana, but in Africa in terms of trophies and going far in big competitions but over two decades now things have fallen apart, especially in African competitions with Kotoko's last triumph coming way back in 1983, all this is due to the frequent change of coaches.
There is certainly no consistency in the club because in the past 10 years Kotoko have been coached by not less than 13 coaches which includes Hans Kodric, Abdul Karim Razak, Malik Jabir, Bogdan Korak, Ralf Zumdick, Karim Zito, Ebo Mends, Herbert Addo, Nana Afranie and a host of others. All these coaches were fired before or when they have started building a winsome team and this always brings the club to square one as the new coach who comes will wipe away many of the players and choose his own. It is evidently clear that Didi Dramani has started a rebuilding exercise and as former Kotoko player Emmanuel Agyemang-Badu of Udinese and Black Stars fame stated, the fans and the management should just have patience for the coach as by one year time Kotoko will be very difficult to beat. The club sold players such as Daniel Nii Adjei, Abdul Baba Rahman, Ben Acheampong, Awal Mohammed, and others who played instrumental part in last season's league winning and have brought in majority of new players including Issa Yakubu, Bobie Ansah, Michael Helegbe and co who are now blending with those who were left.
Though there are lots of expectations from Didi Dramani as the fans and the management want the club to reach at least the money zone of this year's tournament, I think they should not fire Didi Dramani if he fails to take the team to the promise land because the players are now finding their rhythm. As the saying goes: "Rome was not built in a day" and the fans should also come to terms that the core (eight players) of the Berekum Chelsea starting line up which caused a stir in Africa last season had been together for two seasons with their coaching team.
| | |
| --- | --- |
| | JULIET BAWUAH | GOAL.COM GHANA |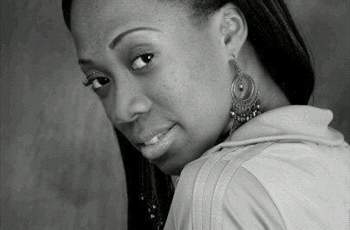 Sacking him should never be an option for Kotoko's management because Algerian football is in a slump and JSM Bejaia are not one of the traditional heavyweights from their country. They blew their chance in the first-leg. Kotoko may not be setting the local league on fire, but they do play an exciting brand of football and still doing pretty well. Only a matter of time before everything clicks again. Didi Dramani is doing a decent job, there is no ready and better replacement for him and it will be terrible for team morale and can upset the team structure in mid-season when there is no need. It will also disrupt team chemistry and result in retrogression. Sacking Dramani will actually be a huge mistake for Kotoko, considering the fact that they sold many influential players of last season's league winning squad. He also had a relatively short time to build the team, especially as he had no pre-season training with them and to consider how far he has taken them in the competition now, he should rather be commended.

This is his first taste of African club football and it's been four years for the team since their last run in Africa. The competition has become tougher now. Also, this Porcupine Warriors squad is really not all that special. It would be disappointing, but not a failure to me should Kotoko crash out at this stage. They should keep him whatever the outcome may be for the sake of consistency. It's part of the learning process for the coach if they lose. He is an up and coming local coach with a bit of international competition experience so if Kotoko fail or not he deserves another shot at the job.
| | |
| --- | --- |
| | JEROME OTCHERE | KOTOKO EXPRESS |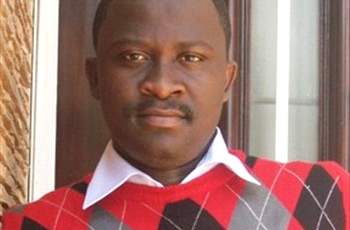 Pressure has been mounting on coach Mas-ud Didi Dramani. The pressure has been on him to deliver and that started, just when he replaced Maxwell Konadu. Coming from Azerbaijan with the unprecedented achievement of winning bronze with the Black Maidens at their FIFA World Cup, Didi Dramani was expected to build on Kotoko's 2011-2012 success or carry on well from where Maxwell passed the baton. Didi played a role in the recruitment of players for the 2012-2013 season. He also supervised a number of pre-season matches before leaving for Azerbaijan with the Black Maidens. He returned prior to the Kotoko-Heart of Lions' third week league match in Kumasi which ended 1-1.
That draw was the third for Kotoko in three outings.
It was also Didi's first competitive game. Seven draws capped largely by unimpressive shows in the first half of the season, left many fans wondering whether Dramani could steer Kotoko well at a time the club had two main targets – league title defence and excellent performance in the Caf Champions League. There have been new entrants in Kotoko's playing body since the opening of the second half of the season after the sale of some quality players but Dramani has steered Kotoko's rise on the domestic front quite admirably. Didi's Kotoko have not fared badly so far in the preliminary round matches in the Caf Champions League. It is true that the players are the key actors in efforts to get Kotoko to an enviable stage but then Dramani's fine technical direction and influence so far have been useful. Unless there are (and I doubt if there are) adequate plans to instantly fill the vacuum Didi's absence will create, there will be no good reason to sack Didi should Kotoko fail to eliminate JSM Bejaia.
The Porcupines have the muscle to beat the Algerians in Kumasi but should football's illogicality rear its ugly face to offer Bejaia triumph, Dramani's stay on the job will still be justifiable in my opinion. On the domestic front, the man has steered the team quite well. You do not sack the man behind the title defence dream merely because he failed to perform in Africa.
| | |
| --- | --- |
| | UMAR-FAROUK ATIPAGA | GOAL.COM GHANA |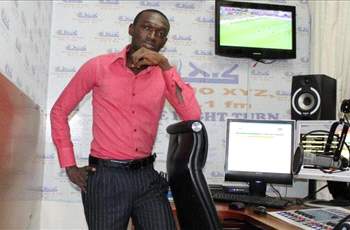 I think it will be untimely and very wrong to get rid of Mas-Ud Dramani if Asante Kotoko fail to progress to the next stage of the Caf Champions League at the expense of JSM Bejaia. One can clearly understand how Kotoko are desperate to begin competing in the money zone of the CL. Per their reputation, it is only fair to conclude that the Porcupine Warriors must be competing with the likes of TP Mazembe, Al Ahly, Zamalek and Esperance for continental honours. From my point of view, the current Kotoko team can never win this CL title this season but have what it takes to reach the group stage just like Berekum Chelsea did last season. But if even they fail to get there, the coach must not be used as a 'sacrificial lamb' to appease the fans. Dramani spent a chunk of the pre-season period with the Black Maidens and even when the league started, he was in Azerbaijan where he led Ghana to a historic third place at the Fifa U17 women's world cup. That certainly was different from the situation of his predecessor, Maxwell Konadu who was first an assistant coach and later fully supervised pre-season before leading Kotoko to their 21st league title last season. To compete in Africa, you need your best and experienced players around but the management of Kotoko have resorted to selling any player who gets the right offer.
The likes of Yaw Frimpong, Awal Mohammed, Baba Abdul Rahman, Daniel Nii Adjei and Ben Acheampong are all huge weapons whose services would have been highly essential in this campaign but where are they today? This is not to say their replacements are not up to the task but the telepathy and the experience of the above mentioned players would have been of immense benefit to Mas-Ud Dramani. Kotoko are therefore left with no option than to record a win at all cost in order to finish the match unscathed, something which is very achievable. In case of a different story, it is only viable to allow the man to finish his project. In the Ghana Premier League, they are four points away from the league leaders with 10 matches to go. Coupled with an advantage of building a very strong team for ensuing campaigns in Africa, I think 'Didi' deserves to stay.
It is imperative that the management are not susceptible to the cry of the supporters since the administrators of Asante Kotoko and Accra Hearts of Oak always take decisions regarding the future of the technical team based on what the fans say.
What's your opinion on today's topic? Have your say and vote in the poll below.