Nana Frimpong

FEATURE

Follow on
To some, he has been the prophet who has earned far less recognition in his hometown than his good work has probably merited.
When Sellas Tetteh conquered west Africa, Africa, and then the world itself with Ghana's Under-20 side back in 2009, few of his countrymen believed the man could put a foot wrong. He clearly had done more than enough to be regarded as being at the very top of his game, with or without the supposedly divine aid of a certain prophesying, miracle-working Nigerian cleric.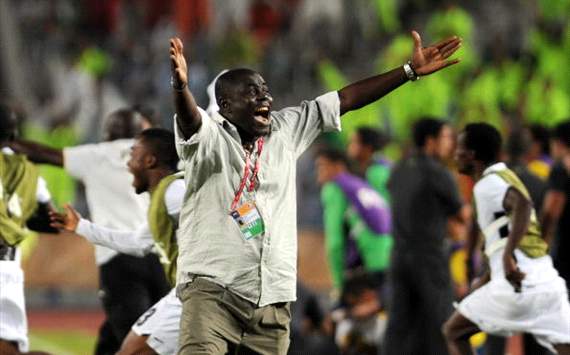 That golden batch of Black Satellites boasted some real talent, to be sure. Daniel Adjei manned the posts ever so jealously with reflexes hardly commensurate with his age. The central defensive partnership of Daniel Addo and Jonathan Mensah proved rock-solid throughout the tournament, while the likes of Emmanuel Agyemang-Badu and Mohammed Rabiu propelled themselves to prominence with energetic displays in midfield.
Andre Ayew, too, inspired and oozed partly inherited class, creating great goal scoring chances for the Dominic Adiyiah-Ransford Osei double act to duly dispatch with consummate ease, with the former playing the leading role, of course. In sum, it was an all-round good team that forms the core of the modern-day Black Stars.
Still, the 'Borbor' effect cannot be overstated either. A fair number of brilliant sides have failed to attain corresponding success simply because they were molded the wrong way by the wrong coach, cue Argentina at the 2010 World Cup. Really, then, it is not hard to imagine a similar fate befalling that Satellites unit, had anyone less ambitious and less competent than Tetteh been granted charge of the team. Courtesy that incredible piece of world-beating coaching and the rare touch of gold he seemed to possess, many Ghanaians felt it would only be a matter of time before the 56-year-old - recognized as Africa's most outstanding coach by Caf later that year - would be handed the reins of the Black Stars itself, his feat coming at a time agitation against expatriates rang as loud as ever and he presenting himself as the most eligible local candidate for the role. Here, after all, was a man who had massaged not a few budding egos, made the right team selections and employed near-perfect tactics.
Plus, he enjoyed the advantage of having spent a couple of years handling one of the most exciting teams in the country while receiving some valuable mentoring by experienced foreigners at national level as an able assistant, too, even stepping up to the top job itself when occasionally required albeit in an interim capacity.
YET TO GET A SNIFF AT REAL DEAL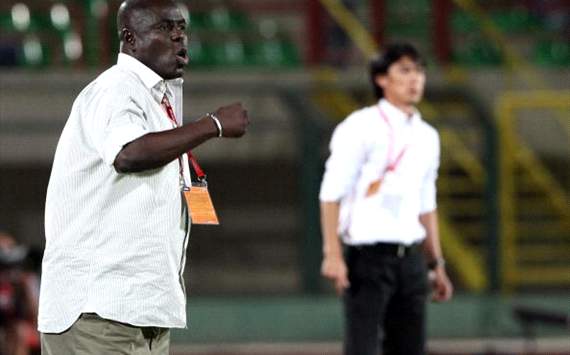 With all the above in consideration, then, it seems somewhat incredible that nearly four years after his spectacular auditioning on the global stage, Tetteh is yet to get a sniff at the real deal.
In truth, though, Tetteh has proved his own enemy, unnecessarily retarding his progress with at least one ill-informed career move. Tetteh apparently believed his own hype in the aftermath of his success and pursued an ultimately disastrous course with Rwanda that did more to ruin the little he had built up to that point than add to it.
While he was away attempting to build a castle of marble on the softest of sand dunes, some of the players he helped groom and bring to the limelight -the likes of Ayew, Rabiu, Badu, Samuel Inkoom, Adiyiah, Adjei, and Mensah - have reached an appreciable level of maturation that ensures they are given serious consideration for national duty whenever fit and in-form, with a good number of them flourishing under the tutelage of other Ghana coaches, the latest of whom is James Kwesi Appiah, the man who emerged in stead of Tetteh as the odds-on favourite to grab the Black Stars' job when it was rendered vacant by Serbian Goran Stevanovic's exit in early 2012.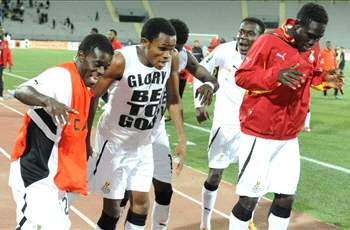 As a consequence, Tetteh presently finds himself down the pecking order, behind Appiah and a few other equally good young local coaches, and doubtlessly has his work clearly cut out for him. Thankfully, though, he has been offered a shot at redemption with the present class of Black Satellites and he evidently desires to make the most of it, reaching his second African Youth Championship final in as many attempts last Saturday.
Possibly, he can go a step further and stage an encore of what he achieved at Egypt 2009 when he guides the lads at the World Cup in Turkey later this year, improbable as it may seem. And, if somehow he does pull it off or achieve anything remotely resembling that level of success, it would take a truckload of forgetfulness topped by a good dose of foolhardy self-belief for him to veer off track as he did before.
Few are ever twice fortunate as Tetteh has been and he might as well treat this opportunity as his last. He might not have another.