Fiifi Anaman




FEATURE

|

From Kumasi




Follow on
Abdul Majeed Waris knew there was only one thing to do when he saw the ball flying into the box right off the foot of nimble-footed Solomon Asante. Not many expected him to bury it. It was a free header, yes, but it was not the easiest. He had to glance well, and get just the right dose of power and accuracy on it.
And he did it so well.
The goalkeeper stood rooted to his spot, caught ball watching as it flew gracefully past him. The goal was Ghana's third on a day they banged in four. But the most important stat was that it was Waris' first ever international goal – perhaps the first of many to come.
Waris had taken five games to finally register his name on a score sheet for Ghana. And when it came, it was beautiful. And it was well deserved. A product of all his hard work.
"It is a great feeling," he said after the game.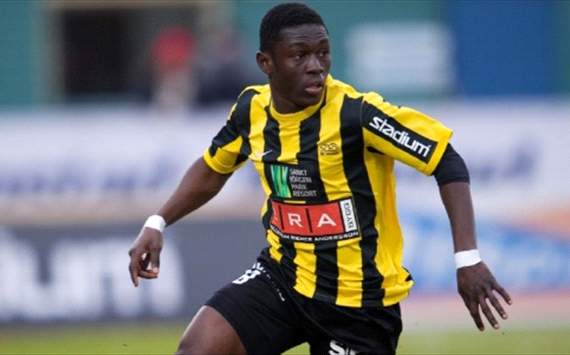 The diminutive marksman was a menace to the Sudanese defence all afternoon, creating as many problems with the ball as without it. His runs, his positioning, his awareness were spot on. It was almost as if he was determined not to put a foot wrong. He was on a mission to prove himself and justify all the hype.
Kwesi Appiah decided to start him on Sunday not because the idea of two strikers at the top seemed tempting, but because Waris had done enough in training to hand him the rights to a starting birth.
On Saturday, he started in training for Team A, and scored a beauty of a goal. The manner in which he turned, read the positioning of the keeper and fired almost immediately beyond him from quite a distance had many journalists gathered there that evening in awe. Ghana have not had a striker equipped with such deadly instincts in a long while. And boy, do we need it!
At 21, Waris is still very much young and realistically has a lot to learn. And what is frightening is that he learns so well. He does not rest on his oars. He does not seem to think the art of finding the back of the net - a rare and exclusive talent of which he is a beneficiary – is his divine right for the exercise even without practice and improvement. He has proved over the years he wants to be the best he can be -a beast in front of goal. "Hard work is the bigger factor," he noted.
His first season with Swedish outfit BK Hacken saw him score a single goal in 11 games, whilst his second season saw him net four goals in 22 games. "I knew I had to be patient and just wait for my time," he told Swedish football expert Sam Hart last year.
Waris is the most exciting player the Allsvenskan has seen for many years



- Sam Hart

His time did come, when he suddenly exploded in his third season, crisscrossing the length and breadth of Sweden battering all defenders into submission. He set a personal target of over 20 goals and ended up scoring 25 in 30 games, a feat which included 23 goals in 29 league games – earning him the golden boot as top scorer of the league (the first Ghanaian to top score in a European top flight league since Tony Yeboah).
Not even his senior and soon to be Ghana's all-time top scorer Asamoah Gyan has managed such a feat before. As young as he is, he was named Swedish Premier League best player of the year, doing Ghana proud in what even the Ghana FA appreciated: "His achievements have brought honour to our country," president Kwesi Nyantakyi said.
Waris bears a striking semblance with Michael Owen in his heydays. Small body but with a big brain in front of goal. Witty and with an insatiable hunger to create chances – as seen on Sunday. He even crowned his efforts with a classy assist – laying on a pass to Emmanuel Agyemang-Badu to tap in for Ghana's fourth and final goal. He could have easily buried that himself. On a day when he could have decided to use Ghana's comfortable standing in the game to go for personal aggrandizement, he sought the best option and proved to be a committed team player.
"Everybody knows how important it is for Ghana to qualify for the World Cup," he said, and added "We will keep on working hard and do our best for the nation."
Waris, whom Hart describes "the most exciting player the Allsvenskan has seen for many years," has goal scoring embedded in his genes. He is on record for scoring 36 goals in 21 games at Hartpury college, UK - where he also earned a National Award in Sport at distinction level, won the prestigious FE 'Sports Person of the Year' and helped them to lift the ESFA U-18 Colleges Cup for the first time in their history.
He also became the first Ghanaian to score five goals in a European top flight game against IFK Norrkoping - a feat which was also a Swedish league record since the turn of the century. "It is a great feeling when you know your hard work is paying off," he said in an interview with Ghana Soccernet last year. "And it is always a good feeling scoring goals all the time."
Coach Appiah had to drop him for the Afcon in South Africa despite all of his achievements. The jitters of playing for the nation had compromised his ability in friendlies leading up to the tournament. Most pundits even wrote him off, claiming he was all-hype.
How wrong they were.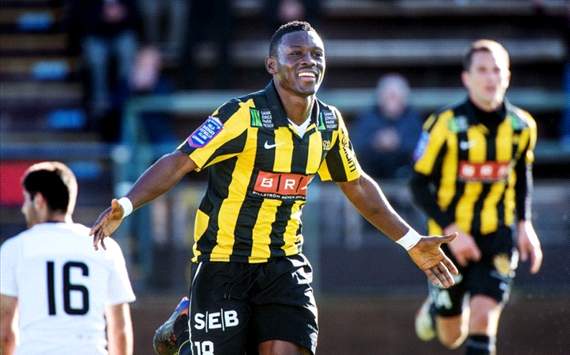 The first ever Right to Dream Academy graduate to represent a top flight European team is in line to succeed Gyan - who has for years single handedly shouldered Ghana's goal scoring burdens from the front. He knows Gyan is an accomplished senior striker, with 32 goals in 10 years of national team service. He also knows that as a Johnny-come-lately in the national team, he has to understudy him and perfect his trade. "He [Gyan] is a great partner and we talk to each other. Everybody will like to play with him and take part in that," he said after the 2014 World Cup qualifier against Sudan on Sunday.
The Tamale-born striker who currently plays for Russian outfit Spartak Moscow (for whom he scored three goals in three games in preseason)– is definitely poised to lead Ghana's attacking line in the future through his goals - like Gyan has done.
"I always believe I can score more goals. I will always score Insha Allah! More goals!" he echoed.
More goals, Majeed. More goals!