Nana Frimpong

FEATURE

Follow on
There is a burgeoning affinity between Ghanaian clubs and their foreign counterparts that merits special attention.
Ashantigold FC - the football division of giant mining firm Anglogold Ashanti - have recently been reported as being close to sealing a partnership with Brazilian club Corinthians. The reigning Club World Cup champions would be The Miners' fourth major allies in recent times after Ajax Amsterdam, Liverpool, and Kaizer Chiefs.
This development comes not too long after Kumasi Asante Kotoko signed pacts with Congolese side TP Mazembe and, perhaps more significantly, England's Sunderland. In between those, Accra Hearts of Oak, the nation's oldest football club, did same with Beijing Guoan, one of the Chinese Super League's bigger teams and an institution some 81 years younger.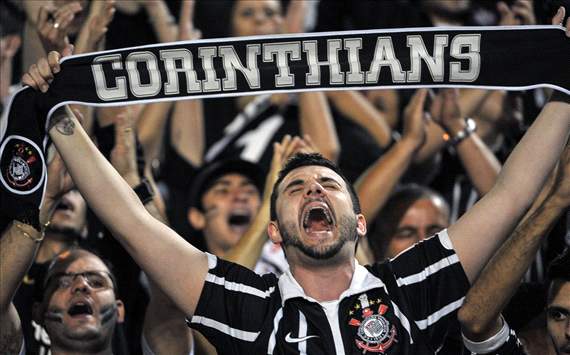 The domestic clubs have not been alone in venturing into such 'mutually' beneficial alliances. The Ghana Football Association, perhaps also having had its own eyes open to what handsome perks come with these marriages, have opted to wade their boots in, too, doing so first with Manchester City, and more recently with the Chinese Football Association. The latter deal, for one, dictates that the parties involved would exchange resources to improve on facets of youth and women's' football which require some polishing in their respective countries.
Generally, these budding relationships are anything but retrogressive. Far from being such, they are even worth celebrating, for their rewards are plentiful and quite beneficial as much for the clubs as they are for the FA.
To illustrate, Sunderland, in their association with the Porcupine Warriors, are expected to offer practical support and advice in youth coaching and player development to the Kumasi-based club. They will also provide counsel in matters of fitness and sports medicine, as well as in football business strategy. In return, Kotoko will merely have to work on promoting the Sunderland brand on the continent. Really, Kotoko could not have sought a better bargain, could they?
The speculated Ashgold-Corinthians agreement offers a similarly healthy package for the Ghanaian club, with their own obligations - basically, hosting O Timao on the rare occasions they would desire to visit, if they ever would - being relegated to a largely passive one, compared to what they stand to secure for themselves namely, a Brazilian football market practically open to their players. One of the deals the GFA is involved in - that with City as partners - entitles the body to, among a few other services, access technical support and counsel on football commerce in return for very little. Already, the FA appears willing to take advantage of that opportunity with its suggested plans of sending Black Stars coach James Kwesi Appiah on a brief training course with the Citizens.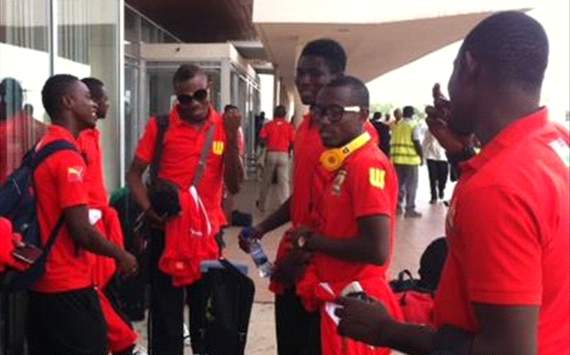 The increased professionalism these partnerships inject into our game is almost as valuable. In order to ensure a smooth and compatible co-existence, most of these local clubs are obliged to do away with some of the amateurish and unconventional methods with which they have always operated their affairs, and adopt instead modern and more orthodox measures that would help bring them in conformity with the higher standards of their partners.
Yet another definite plus that can be cited is the increased spotlight and the associated benefits the clubs and, by extension, domestic Ghanaian football stands to enjoy. There aren't many doors Kotoko, for instance, would find inaccessible should they present - as evidence of their doubtless credibility and pedigree - their affiliation with Sunderland.
Obviously, then, the pros abound.
Still, even as we revel in the glitz and count our blessings, there exist certain cons we would be simply foolish to show ourselves blind to.
Granted, many of these deals do carry much worth and come at little expense to ourselves, if assessing from our perspective alone. Still, not all are indeed very generous on us. In fact, the long-term ramifications on our football are far more adverse than is apparent at present.
Availing ourselves to some of these 'offers' threatens to render us vulnerable to raids by the clubs our local sides are dealing with. While we might not have many qualms with our finer footballers being signed up by, say, Corinthians or City, it would hardly seem ideal if the cream of our domestic footballing talent end up being scooped by powerful clubs from rival leagues on the continent. Case in point, TP Mazembe.
The Ravens have, in the last couple of months, exploited their cordial relations with Kotoko and Berekum Chelsea - the latter being established mainly through the employment of Chelsea's Oduro Sarfo as the Lubumbashi-based outfit's west African representative - invading the Ghanaian football terrain and plundering quality spoil in the form of Richard Kissi Boateng, Solomon Asante and Gladson Awako, all of Chelsea, as well as the previous Glo Premier League season's best player Daniel Nii Adjei and defender Yaw Frimpong from Asante Kotoko. The highly unlikely probability of there ever existing an alternate trade route with our league as destination need not be overstated.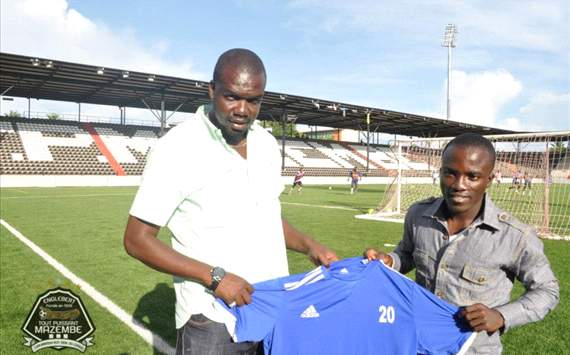 The prestige and financial clout of Ghanaian clubs presently would simply never prove alluring enough to entice Congolese football's biggest names over to our side to ensure much-needed balance, and that is not too comforting a thought, when you think of it. Few, if any, would argue that any amount of technical 'assistance' or visits/tours granted to our clubs could compensate for these significant losses.
That notwithstanding, there really are substantial gains to be made, as already highlighted, and it would indeed be a fine thing to see a few more local clubs enter into such high-profile profitable contracts. With just a little more forethought, though, those responsible for negotiating these extra-territorial deals on behalf of Ghanaian sides could do much to maximise profits and reduce the costs incurred in the process. For while this encouraging pattern reflects the fairly vibrant state of our domestic sport, we needn't inadvertently weaken something we really should be improving, even as, like the fictional Oliver Twist, we request more of the same.