Nana Frimpong

FEATURE

Follow on
The 19th edition of the African Youth Championship commences this weekend and, in the course of the tournament - as well as during participation in the global version that awaits the quartet that would contend the semi-finals of the continental competition - one can be sure that dozens of truly remarkable footballing talent would be unearthed.

Not a few would standout and be inevitably tipped by pundits for illustrious futures, with the wide-eyed scouts also buzzing overhead to swoop for the cream of these.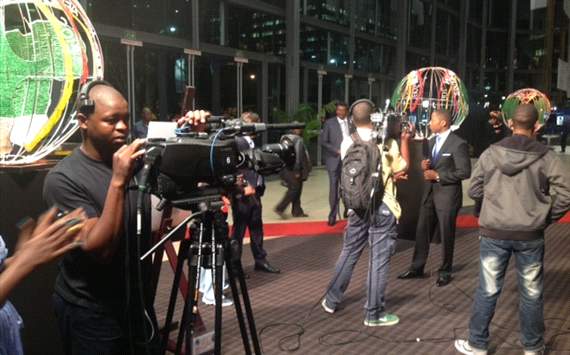 We have seen all of this before, though, and with certain familiar instances in mind, fans and the players themselves would be wary enough not to get too carried away by the hype and hopes.

Since the latter years of the 1980s down till now, Africa - west Africa, to be specific - has produced wave after wave of talented young footballers, many of whom have found themselves entangled in the 'mess' described above.

Only a handful - the likes of Michael Essien, Sulley Muntari, Samuel Osei Kuffour, Nwankwo Kanu and Seydou Keita - have managed to break through the haze and soar a good distance into the skies; the overwhelmingly majority, regrettably, have either choked, flattered to deceive, or remained what they have probably ever been: raw talent. The examples abound: Nii Odartey Lamptey (often cited as the most archetypal illustration of these), Wilson Oruma, Ishmael Addo, Daniel Addo, Owusu Afriyie, Chrisanthus Macauley, et al.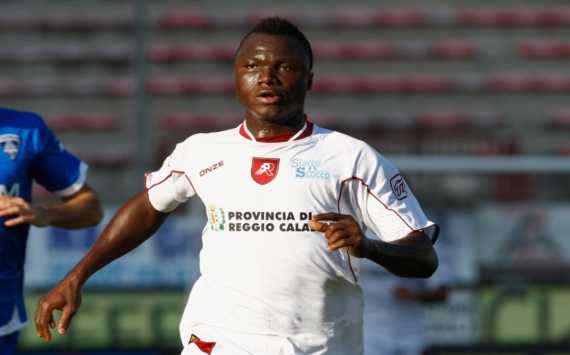 To be sure, it has not entirely been the fault of some of these players. Often, greedy and manipulative agents would lure them into fairly lucrative yet ill-advised moves, mostly deals that they surely could have done without. In this regard, one could blame poverty - that powerful coefficient that plagues many an African society - for contributing in no mean way to this disturbing pattern. This most ubiquitous factor presents itself from an early age as the toughest opponent most of these players would ever have to dribble their way past, a mess they would readily play themselves out of, and football often represents perhaps the only feasible means of doing so. Thus, in the end, it does not really matter where the money can be earned; it merely has to be any destination outside poverty-ridden Africa, from where regular and substantial remittances could be sent to expectant dependents back home, be it Moldova or England. All too often, they tend to put in extra effort to glitter at these tournaments just to find suitors, and then - even when they get recruited by some of the world club football's elite - the luster fades and they revert to their average states. The mediocrity then becomes all too apparent, thus prompting the sort of treatment merited by such, namely getting shoved around on all sorts of loan deals; eventually nestling in whichever niche that embraces them: cue Dominic Adiyiah.

As a consequence, in recent times, many European outfits have been somewhat hesitant in running themselves head over heels after the 'next big thing' from these parts. It is this reasonable yet inordinate will to survive that these opportunistic agents, being so eager to line their own pockets, exploit and thrive on to damaging effect.

Then again, there is the detrimental, counter-productive mentality with which African FAs approach the youth tournaments. Fifa originally organised these football competitions to provide exposure for young talents to hone their skills alongside their peers from elsewhere on as big a stage as their ages permit. They are thus helped to recognise their standards, identify their fortes and weaknesses in the process, and develop on those areas appropriately afterwards. Even until now, that aim remains prominent among the tournaments' core values, yet that has never been so for African sides, and would probably never be. For decades, our priority ahead of these competitions has been singular: win, win, win. Coaches have been fired for failing to deliver, although they succeeded in fielding good sides at the tournaments. The worth of a campaign for these countries have been measured solely in what prize was brought home in the end, with Ghana and Nigeria standing out for particular bashing in this regard; nothing won, nothing gained, vice versa.
STICKING WITH FIFA's VISION

The long-term effects have been disastrous, especially when compared to what has been witnessed with nations from other parts of the world who have tried as much as possible to stick with Fifa's vision. How else would a player declared as an odds-on favorite to inherit Brazil legend Pele [not least by the great man himself] end up playing out the best years of his career in China and Argentina while another, who featured at the same tourney yet received far less plaudits would rise to become perhaps the greatest striker in Serie A history with Italian side Juventus? Or just how would one explain the fact that Mikel Obi and Lionel Messi shared the prize-winners' podium at the 2005 Under-20 World Cup yet as things stand presently - just eight years later - the latter is inching ever closer to immortal greatness, with the former only just starting to string together his most consistent run of form and regular playtime?

Of course, in order to achieve our twisted ends and gain an unfair advantage over our competitors from more disciplined lands, we have had to resort to dubious means and bend the rules somewhat, thus our age-old habit of presenting over-aged players at these tournaments. The laurels would be won alright - and they have come in their numbers - yet it ultimately does precious little to aid the development of the players. Consider, for instance, the sad case of Christian Saba, a member of Ghana's U17 squad that triumphed at Ecuador in 1995. He was snapped up by Bayern Munich's youth team immediately after the said competition for his stellar performances, yet it appears he never really matured either age - or form-wise (or both) enough to represent the Bavarian giants at senior level.

Ironically enough, barely two years ago, he was released by the club and appears to be teetering on the verge of retirement. In between, for most of his 16 years there, he remained a very forgotten man. And Saba is just one of several others; in fact, but for lack of solid evidence, I might have cited many more of those.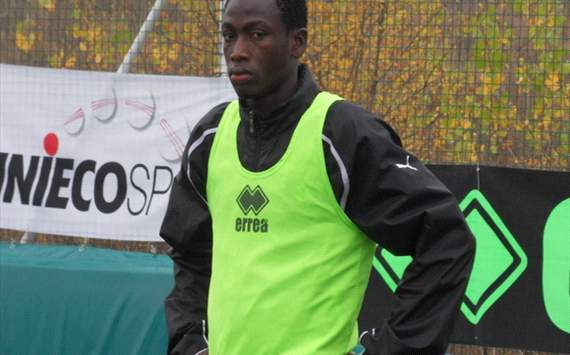 Thankfully, though, some of these problems are getting close to solution, even eliminated. The establishment of football academies in Africa - mostly by certain renowned European football clubs (a trend pioneered by the likes of Dutch giants Ajax Amsterdam and Feyenoord), some by local entrepreneurs such as the Liberty Professionals' academies across the continent, as well as the famed and fecund Academie de Sol Beni of Ivory Coast's Asec Mimosas, and still others operated by institutions like those of Aspire, Pepsi, and Right to Dream - has done much to erase some of these challenges. The positive effect of these academies has been manifold but expressed through three main means.

The first is the introduction of proper record-keeping, which has made it largely improbable for essential facts and figures to be tampered with or falsified. On the basis of these accurate documents, a somewhat fair assessment of players can be made, and eventually only the fitting ones would be selected to represented African junior sides in the future.

The second benefit is seen in the fact that these academies adopt proper, orderly policies regarding transfers, hence providing a guarantee of sorts that a player, irrespective of how much he impresses at any youth tournament, is never pushed out until he has really impressed enough. Even when he eventually gets to leave, he joins a club where a best possible start can be provided.

Lastly, the tiered system of progression and maturation employed by these academies, in conjunction with their professional methods, help establish and retain optimum levels of quality, ensuring that few players ever graduate half-baked, consequently enhancing their career prospects and extending their shelf lives as well.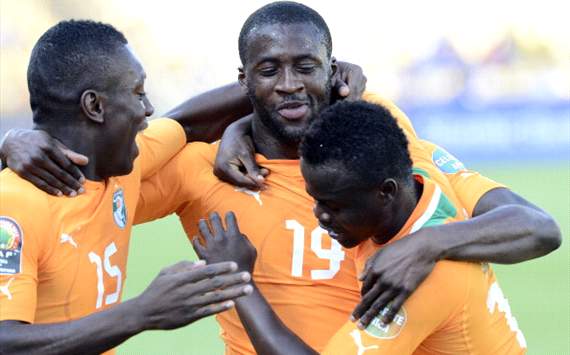 Granted, the academies might not have had it all sorted out just yet - the issues are far too complex to be resolved so fast. Still, with their aid and fine work, we certainly are making some headway, with most junior national team coaches realising the obvious advantages of recruiting a fair number of players from those.

Hopefully, Africa would soon be producing and recounting the success stories of many more Kolo and Yaya Toures, Asamoah Gyans, Michael Essiens, and Salomon Kalous and Emmanuel Eboues. Gradually - and with some active effort and assistance from the other stakeholders - the instances that have so long proved the victims of the old, cruel and malfunctioning system would be phased out and a new breed of beneficiaries ushered in. A generation lost is being steadily replaced by many more found, as it were.