Nana Frimpong

FEATURE

Follow on
Ahead of the 1992 Africa Cup of Nations held in Senegal, Charles Kumi Gyamfi, then the technical director of the Black Stars and a triple winner of the competition himself as coach - took a decision in conjunction with the team's German trainer
Otto Pfister
.
That move - stripping Kwesi Appiah, then permanent captain of the side, of the armband and handing it instead to the France-based Abedi Ayew (Pele), rumouredly solely on the grounds of the former's lack of fluency in French, the host nation being a Francophone state et al - would go down as one of the most controversial in the country's football history, a recurring theme ever since, yet never ringing as loud as it does now.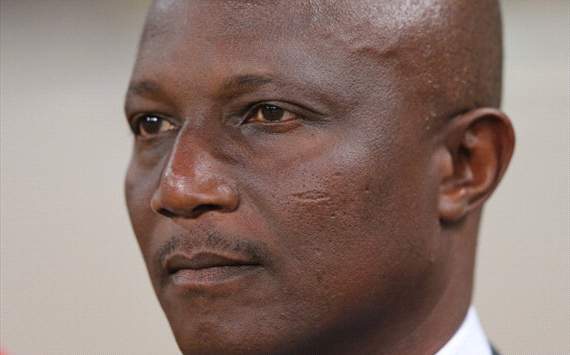 REFLECTION |
Is Kwesi Appiah still bearing grudges with the Ayews
The decision seems to be haunting us all at present, apparently playing itself all over again in the currently running episode featuring two of the maestro's footballing offspring, Black Stars coach Kwesi Appiah, and the Ghana Football Association.
Perhaps, though, it could all be virtual chimes from the past that tingle in our ears; perhaps we are straining a bit too much to hear sounds that are simply too faint or do not exist at all.
The conspiracy theorists certainly seem armed with most of the ingredients necessary for creating a truly explosive story, the kind of which is being peddled presently. The supposed Appiah-Ayew feud aside, the older Ayew is known to be one of Ghana FA president Kwesi Nyantakyi's fiercest critics, perhaps even one who has had an eye on the latter's office for quite a while. Throw into the mix FA spokesperson Sannie Daara whose scandalous tape that emerged not too long ago, unproven as it remained, seemed the perfect chip to add to the collection of supposedly damning evidence. Only that it adds up to nothing. Absolutely nothing.
Significant and hurting an act as was Appiah's losing a captaincy 'rightfully' his to Ayew, all it invoked - angst for the former and joy for the latter, as it seemed at the time - has faded for the most part, to the point that very little of it remains or even matters anymore.
Humble soul Appiah is, it would be almost criminal to suggest he still bears any resentment now - heck, Jordan Ayew never even got his Ghana debut until Appiah became coach, if that means anything - while Abedi Ayew is a professional who surely knows better than to pick up a phone each morning and gloat over an incident that occurred over two decades ago. If time is any potent a healer of wounds as is claimed, there surely is a lot it could have done to mend - or at least patch up - whatever chasm there has existed between Appiah and the Ayew house in the 21 years that have ensued since.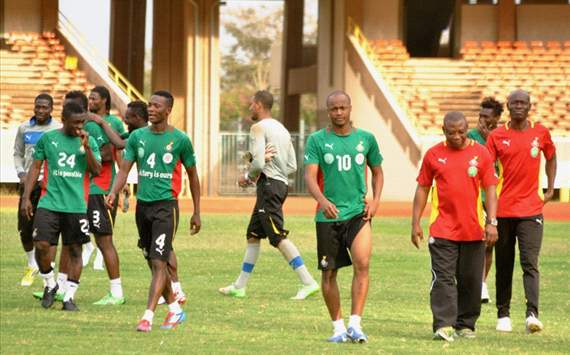 THE BIG QUESTION |
What if the GFA has no hand in this mess at all?
To buttress the truth therein, certain leading opinions on the local game - not least elite journalist Christopher Opoku who has a positive reputation for digging as deep as possible into the backwaters of the Ghanaian game's biggest stories - have dismissed these largely unfounded claims as being little besides a figment of some truly fertile imaginations. And, really, this writer cannot help but agree.
Really, what if the Ayew brothers didn't deliberately fall upon their swords and play on the old grudge just to vindicate their father and make the 'old enemy' look stupid?
What if the GFA has no hand in this mess at all?
What if neither Appiah nor Abedi derive any vicarious thrills from all of this?
What if there are real issues that actually need to be sorted out?
What if the pieces are seemingly coalescing only to give us the wrong image?
What if, just perhaps, we are merely getting ourselves tickled over nothing?
Several other 'what ifs' arise that require answering, yet not quite a few of them could be eliminated should we quit dwelling on the past. A very distant and empty past, in fact.