COMMENT
By Dennis Mirpuri
Marcel Desailly's appetite for coaching Ghana has remained strong with the passing years since acquiring his Uefa coaching badges, yet doubts continue to linger in the minds of several sports enthusiasts as to whether the 44-year-old is really serious or competent enough to handle the Black Stars in the near future.
The 1998 World Cup winner was quoted in an interview with CNN sports broadcaster Pedro Pinto saying, "I hope to give back the experiences I have had with France as coach of Ghana one day."
Having rejected the opportunity to become Ghana coach on three occasions, the widely held view amongst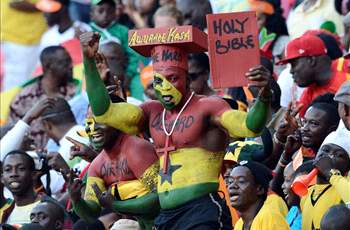 "I hope to give back the experiences I have had with France as coach of Ghana one day."
several sports aficionados is that Desailly could struggle or fail if appointed by Ghana FA because he has never managed any team at a competitive level and therefore has had no practical coaching experience since his retirement as a footballer in 2006. This assumption is debatable considering current USA coach Jurgen Klinsmann was not a tested coach before he led his nation Germany to a surprising third-place finish at the 2006 World Cup.
Checks have shown that player management, player psychology, team training regimen, physiotherapy are among a few of the subjects coaches learn during their coaching courses. For educational purposes, I'd crave your indulgence into knowing that coaches are not taught football tactics during their coaching courses but are required to study them from several coaching manuals on sale. Even if Desailly has read coaching manuals after picking up his badges, and developed his own tactics to help him handle the Black Stars, the question is; how tested are his tactics, since he is yet to coach a club after completing his coaching course?
Desailly's rejection of the Swansea City managerial job and the Chelsea assistant coaching job that never materialised has given many fans the impression that the ex-France captain is not really serious about venturing into a coaching career. After turning down the Swansea City job, Desailly was quoted in an interview with Le 10 Sport saying, "I was approached, but it is not the right time."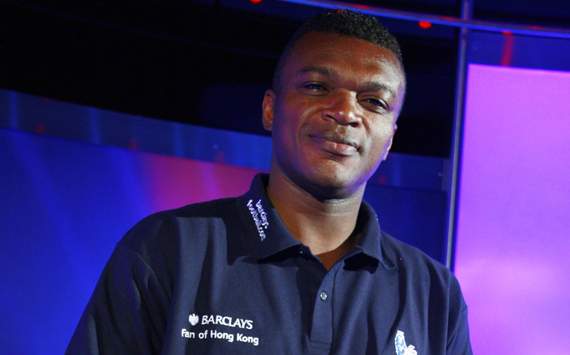 For a man, who is nurturing an ambition of becoming Ghana coach one day, it's quite shocking to note that Desailly feels the time is not right for him to take up his first coaching job at the competitive level. Perhaps, accepting to manage a club now will offer Desailly a more realistic platform of testing his theological tactical knowledge, thereby equipping him with the necessary bitter-sweet experience of coaching to prepare him for the Black Stars job, which till now still remains a dream to him.
Follow Dennis Mirpuri on