Nana Frimpong

FEATURE

Follow on
For many Ghanaians, John Paintsil had represented little more than a selfless servant of the national team who has gone on to earn a handsome 88 caps for the Black Stars, a man who has for so long been one of the side's most consistent players and currently serves in the capacity of a deputy captain.
That aside, it was his uncanny semblance to a popular Ghanaian movie actor that had always struck a chord with the public. To the rest of the world, Paintsil probably just evoked memories of a lithe fellow with the queer dress custom of leaving one sleeve of his football jersey at half-length, the player whose penchant for indulging in laps of honour is legendary, and whose surname many an English club that employed him could not ever spell right.
At least, that was the little known of the Berekum native until very recently. The closest he had ever come to controversy before now was draping an Israeli flag around his shoulders after Ghana beat the Czech Republic at the World Cup in 2006 and doing so in the heat of the Middle East conflict, yet even that could be blamed squarely on sheer naivety than any intended mischief. Put simply, Paintsil was the essence of cool, perhaps even considered unexciting by some.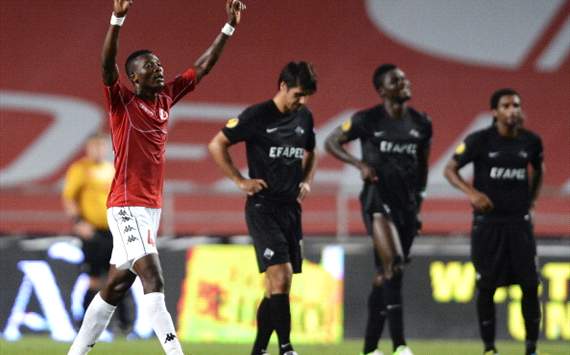 Over the past week, however, the player has come into the public light for reasons that suggest he could be much more than just the man who goes about his duties for the Black Stars as quietly and efficiently as any. We have known Paintsil the footballer for quite a while; now, though, we have been introduced to Paintsil the man, and the latter facet has proved hardly pleasant courtesy a sequence of unfortunate events that have occurred.
HOW IT STARTED
It all began last Friday when, just around supper-time, sketchy information started to trickle onto social media about a domestic row gone awry - even gory - between John and Richlove, his partner of 13 years (as Paintsil himself put it later), one rumouredly triggered by circulating allegations about the footballer entertaining prostitutes at the hotel where the Ghana team based during the just ended Afcon - alternately, it could have been a consequence of the wife withholding a sum of $20,000 from him, depending on which version of the story one opts to believe - an issue regarding which the wife persistently nagged - or so it seems. Even when the lady sought refuge from a neighbouring house in their Trasacco Valley residence, Paintsil allegedly chased after her and further assaulted both the wife and her would-be 'saviour'. It was at that stage that things came to a head and Paintsil was taken in by the local police.



At least, JP has over the last couple of days unwittingly proved that he - much like every other football player - is composed of no more than the rest of us are: a mere bundle of flesh, blood, and nerves.





- Nana Frimpong

By noon of the next day, a somewhat clearer picture had been formed and, although the supposed victim soon emerged [from the hospital, it is presumed] to dampen the intensity with which the incident had been reported and consumed by the public perhaps in a desperate bid to save her marriage, Paintsil still was not spared a couple of hours in police custody and was only released and granted bail late into Friday night, upon the formal withdrawal of the case by the complainants. The matter seemed - unlike the infinitely more serious yet eerily similar incident involving elite South African athlete Oscar Pistorious which still pends before court - to have been destined for a natural death. Nevertheless, it still seemed like the infamous OJ Simpson episode being played all over again, only with no dead spouses this time.
Apparently, all Paintsil was required to do to secure his 'freedom' was sign a bond in which he would pledge to be of exemplary behaviour, especially with regards to his domestic affairs. Still, it appeared even that would not pass without some more drama; drama we could all do without.
'FREEDOM'
Tuesday morning - when the said bond was due to be signed - news filtered in from Paintsil's inner sanctum about the player being rushed to a hospital in Accra after being discovered in a collapsed state by family. The diagnosis? A near-fatal combination of exhaustion and dehydration. It could well have been depression.
Whatever the exact cause is, though, it could be deduced with much veracity that the negative events of the last few days have taken their unavoidable toll on Paintsil, and reasonably so. Prior to these, the former West Ham star had hardly been in an ideal psychological state, although his calm, reserved demeanour barely made that obvious. For one, his career at club level has stalled and suffered somewhat since being unceremoniously released by Fulham in June 2011. Brief, uneventful spells at Championship side Leicester City and Hapoel Tel Aviv in Israel have brought little joy.
A mere bundle of flesh, blood, and nerves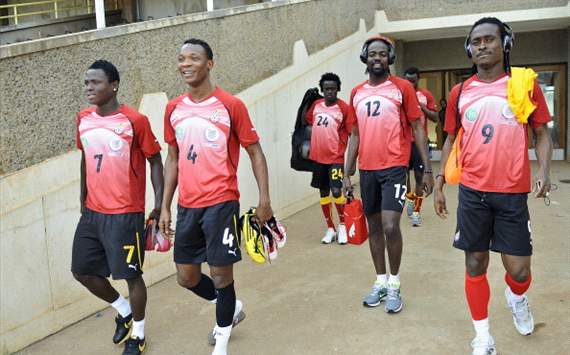 That gloom has been compounded by the Stars' spectacular failure at the Afcon, the subsequent fall-out of which has seen Paintsil unfairly singled out for bashing and, like any other man, he has snapped.
The message therein is quite simple, although somewhat difficult for some to acknowledge: for all the bravado they exhibit on the pitch and for all the thousands of pounds they rake in per week that makes their lives seem like miniature paradises, these footballers are human and thus prone to breaking down under the burden of life's inevitable troubles, especially when they accumulate.
Hopefully, there would not be another high-profile Ghanaian footballer whose personal issues would be laid as bare as Paintsil's has, but the sneak preview that this case offers us into the 31-year-old's life is enough to inform us things are not as rosy as we might be inclined to think.
Footballers are simply no demi-gods, irrespective of how often they tend to wow us, and must be regarded in a more humane perspective. At least, JP has over the last couple of days unwittingly proved that he - much like every other football player - is composed of no more than the rest of us are: a mere bundle of flesh, blood, and nerves.