SPECIAL
By Joel Hammond
Kumasi Asante Kotoko have so far had an unimpressive start to their title defence. The Porcupine Warriors prior to the start of the season had qualms with their star striker Ahmed Toure who infamously fled to his home town without permission from his employers.
His recalcitrant nature had given the management and supporters of Kotoko cause to worry as the team prepared for their African campaign. Dr. K.K Sarpong reassured the fans of Kotoko that the team would perform well without the services of their talismanic striker, but this was not to be.
Kotoko the season before
Asante Kotoko emerged as league champions last term, playing some delectable football all season and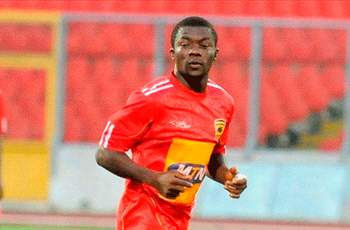 dispatching off their opponents with relative ease. Last season, Kotoko's striking duo of Ahmed Toure and Nathaniel Asamoah were in devastating form recording 13 goals between them in the first round before the latter left to join European side Red Star Belgrade.
In sharp contrast to this season, the Fabulous lads have failed to match this standard with the new strike pair of Kofi Nti Boakye and Seidu Bancey only managing just seven goals after the first round thus struggled to win games.
The current state of Asante Kotoko
The Porcupine Warriors are tottering to find their old form in the ongoing Ghana Premier League largely due to their misfiring strikers. They have managed to muster six wins, eight draws and one loss with a paltry 17 goals to their credit after the first round of matches.
Then came Sony Ela Nguema who were humbled by a virtuoso display from the Reds in Kumasi - putting seven goals past them.
But the problem still prevailed as the strikers were awful on the day missing glaring opportunities - chief culprit being Nti Boakye, who has invariably failed to live up to expectation this term.
Liberty Professionals were by popular expectation next to fall, but the Dansoman-based club proved to be no pushovers as they came away with a draw in a six goal thriller.
Clearly, Kotoko needed quality upfront in that game with Osei and Yusif coming up short.
Will Cherif-Toure Mamam be the Panacea?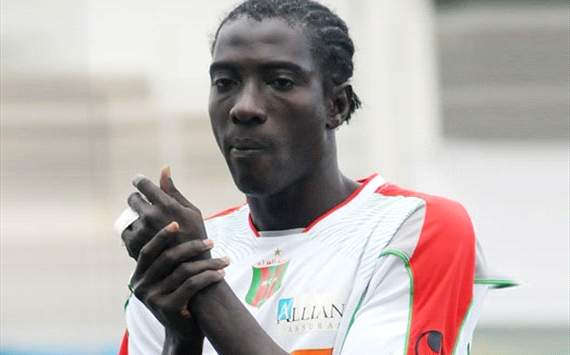 The arrival of the Togolese striker this year will come as a relief to the Fabulous fraternity. The ex-Oman player arrived to beef up the attacking machinery of the Porcupine Warriors. Born in December 1983 in Mango-Togo, Cherif-Toure Mamam's footballing career has seen him play for teams like Marseille, Hannover, Metz and Frankfurt.
He also won the best Under-17 player accolade during his stay in Germany and notably played all three games at the 2006 World Cup for the Togolese national team. It is just a matter of time before Cherif-Toure makes his debut in the Ghana Premier League as Kotoko is still processing his work permit.
The Porcupine Warriors will be delighted to have acquired him as he brings his experience to bear. The 29-year-old has recently stolen headlines in Kotoko's recent friendly matches putting up stellar performances and endearing himself to locals in Kumasi. Cherif-Toure Maman could be the missing piece in Asante Kotoko's jigsaw.
Follow Joel Hammond on