FEATURE
By Edmund Okai Gyimah

Ghana is undoubtedly a reservoir full of prodigious football talents. The west African nation has an endless list of youngsters who were hailed by the world years back as the next "biggest thing" to happen to football, but they later dived into obscurity with some becoming flops.
Ironically, a player like Andre Ayew has been able to live to the expectations of the world whilst a player like Derek Boateng who was held in high esteem back in 2001 has been modestly impressive.
This article is to turn the focus on the prodigies who failed to rise after catching the eyes of the world and
those who are still trying to live up to the bill. As a matter of fact, Nii Odartey Lamptey is the most tragic example of those who failed to live up to expectations.
Surviving an early childhood marred with abuse at home, Nii Lamptey came to the limelight and caught the attention of the world in 1991 during the Fifa Under-17 World Cup in Italy where he was miles ahead of now household names in football such as Juventus captain and one of the most adored and greatest players in the world Alessandro Del Piero of Italy as well as former Manchester United and Chelsea Argentine star Juan Sebastian Veron.
Ghana won the tournament and Nii Lamptey was voted as the tournament's best player and Pele showered praises on him describing him as his natural successor. He rose to become a super star at the tender age of 17 and the eyes of the world were on him for the future, but it never went right for him as tragedies, exploitations, manipulations, injuries and other atrocities befell him. He never fulfilled the hype and instead of becoming the best, he is ranked amongst Africa's journey men, having played in England, Belgium, Netherland, Argentina, Italy, Germany, Saudi Arabia, China and other places.
Similar to this, the career of 1999 world U17 top scorer Ishmael Addo is nothing to write home about as some people have attributed it to "bad luck" as from the onset, he was destined for greater things. Before his 18th birthday, Addo had showed the world of his predatory goal scoring instincts as he banged in the goals to emerge as the top scorer of the championship when the Starlets won bronze at the 1999 Fifa U17 World Cup in New Zealand and also spearheaded Accra Hearts of Oak's attack when they won the African Champions League in 2000.
Sadly, his demise began while on trials with Chelsea's on loan star Michael Essien in Bastia in 2000 - a needless tackle on an opponent during a trial match with Lille earned him a red card in the 5th minute and he was never signed on by Bastia, he found his way to Israel and played for several clubs but was released some time back.
At just 29 years, Ishmael Addo last season failed in trials with Esperance of Tunis as well as a club in India. Now, the signs are not clear as far as his football career is concerned.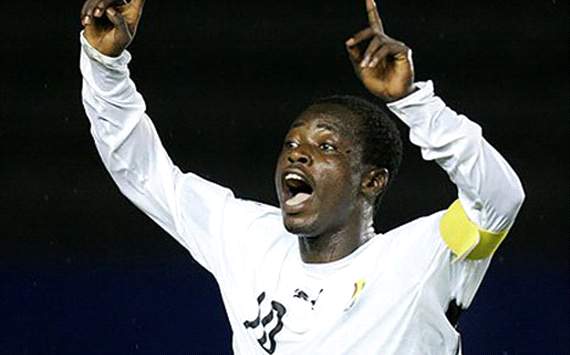 Young striker Sadick Adams of the 2007 Black Starlets fame is no doubt a quality forward but at just 23 years, it is evidently clear that he has lots of football years ahead of him but from the look of things, it will only take a "miracle" to save his career.
The player who was in 2007 ranked ahead of Sergio Aguero, Tottenham's Gareth Bale, Arsenal's Theo Walcott, Real Madrid's Mesut Ozil and other host of players in the World Soccer Magazine's 50 most exciting teenage footballers on the planet in their November 2007 edition has faded afterwards.
He was signed on by Atletico Madrid though he was alleged to have early on signed for Etoile Du Sahel and it led to Fifa banning him and coupled with his unimpressive outing for the Atletico's B side, he was shipped off to Serbian Side FC Vojvodina and he did not last there and moved to Etoile du Sahel. He is now playing for Saudi Arabian side Al Ansar where injury is disturbing his career and was later reported to have joined Ghana's Berekum Chelsea.
Going back to 1993, football fans will remember the exploits of former Great Olympics offensive midfielder Daniel Addo, who dazzled the world during the 1993 U17 tournament in Japan. Nick named "Darling boy", he was crowned as the tournament's best player and after that he went into oblivion and did not surface at the highest level again.
In 1995 when Coach Sam Arday's multi -system formation was in full force as the Black Starlets won the World U17 Cup in Ecuador for the second time, one youngster who was very instrumental in the team and had splendid foot work and football antics which even the likes of Ronaldinho, Cristiano Ronaldo and even Lionel Messi will have envied in those days was Awudu Issaka.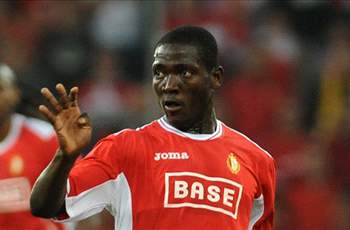 He was a gift from God to Football in the eyes of the world, no wonder the likes of Auxerre, and 1860 Munich paid huge sums of money for his services. After failing to reach his full summit and wandering in Europe for a while, he came back home two years ago and signed for Tema Youth but even there, he failed to break into the first team.
Aside these players, others also such as Ransford Osei, a silver ball winner with the 2007 World U17 squad in Korea as well as being a kingpin in the 2009 Satellites World Cup winning team is facing difficulties in establishing himself at club football as he virtually played no game since moving from Israel in 2009. Despite being a Maccabi Haifa player, he was on-loan at Granada in the Spanish Segunda Division where he could not establish himself and was farmed out to Bloemfontein Celtic in South Africa. He is now with Berekum Chelsea but yet to hit his 2009 form.
Frankly, Daniel Opare of Standard Liege in the Belgian Jupiler League as well as World U20 Best Player and 2009 Caf African Young Player of the Year Dominic Adiyiah who is now at Arsenal Kiev are trying to live up to expectation and it seems with time, they will be able to proof to the world that they are no flukes but really talented as they see them to be.