COMMENT

By Nana Frimpong
This past Sunday, the 23-day feast of football that was the 29th Africa Cup of Nations was brought to a grand climax in the final at South Africa's magnificent Soccer City Stadium that saw Nigeria crowned champions of Africa after beating Burkina Faso.
As with every major football tournament, there were several talking points -some good, some bad, and others downright ugly - most of which would remain hot for a considerable while after the daze of the tournament wears off. Goal.com did glean certain lessons of its own, and shares a few of them: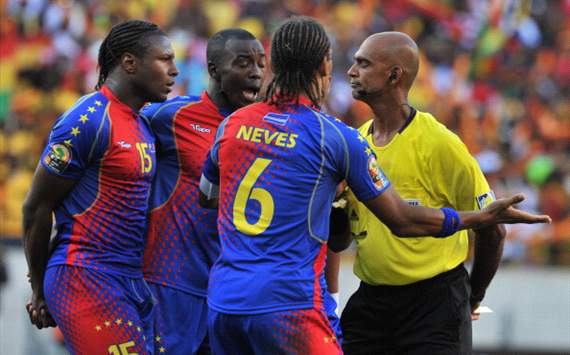 Standards of refereeing at 2013 Afcon - positively consistent as it remained generally throughout the tournament - was shameful and unacceptably low on one occasion too many. Egyptian official Ghead Grisha set the tone with a terrible penalty call that ultimately earned Zambia a barely deserved point against Nigeria during the group round of games. The next day, Togo had a fine goal erroneously scrapped when they played Cote d'Ivoire, and Les Epivierres nearly found themselves victims again in their encounter against Tunisia, courtesy some irresponsible officiating by South Africa's Daniel Bennett, who blundered a high-profile football match like he never has before in his rather impressive career. Moving on, Noumandiez Doue's decision not to send Ghanaian goalkeeper Fatau Dauda off against Mali for an offence that Burkina Faso's Soulama Abdoulaye got duly punished for a day later was equally as preposterous. And then there was Slim Jedidi's error-strewn show in the semi-final between Ghana and the Burkinabe, a seemingly biased performance against the latter.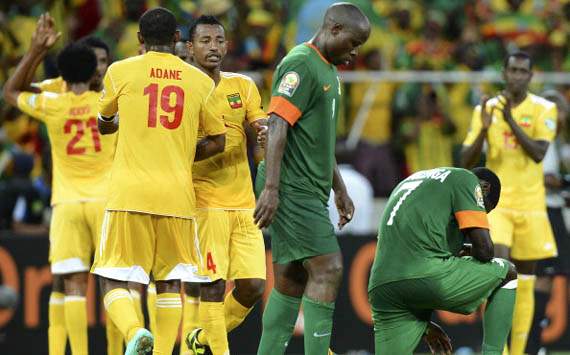 The Ethiopian fans were beautiful as they were passionate - in fact, they ought to be present at every Afcon from now on whether or not their team qualify - while the vuvuzelas did add much colour and excitement to the atmosphere during the tournament. However, when both were married - and a few water bottles as well as some of the questionable refereeing discussed already thrown into the mix - an explosive cocktail unpleasant to witness resulted. The Ethiopian spectators released a volley of plastic onto the pitch, first, in disgust at the wrongful expulsion of their first-choice goalie, and then when the Zambians celebrated a Collins Mbesuma strike that only rubbed salt into their fresh wounds, as it were. Ignore the tinge of humour therein for a moment; the hard-hitting fact, as revealed by those unpleasant scenes, is that spectator intolerance and violence is very much alive in African football, and while this might represent an isolated incident on the continental game's grandest altar, it only reflects incidents as the Port Said disaster in Egypt last year, as well as several other minor instances across Africa. A couple more of these in subsequent editions and we would be forced to deal with a very disturbing pattern.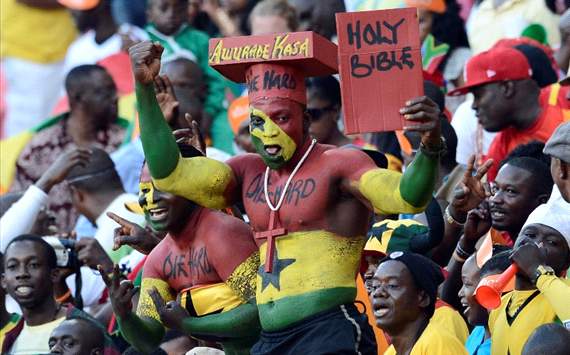 South Africans cannot be blamed much for rating football just as highly as rugby and cricket among their favorite sports, neither can you justifiably berate them for perhaps being willing to root as much for the Bafana Bafana as they probably would for the Springboks or Proteas. Instead, we ought to give Issa Hayatou and his Caf as much stick as they deserve for granting hosting rights, for a third successive tournament, to a country that doesn't hold football in as high a regard as can be considered ideal. Bar the South African national team's matches that drew crowds in excess of 30,000 attendance recorded at most of the other games were unsatisfactory, to say the least. A case in point, Nigeria's quarter-final date with the Ivory Coast, a match which was arguably the biggest before the final.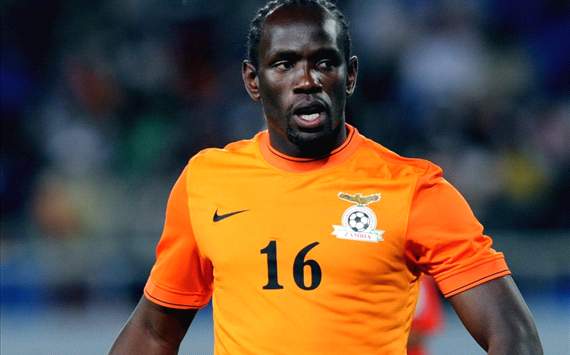 As many or perhaps as few as two sides that made it into the last eight had never gone that far in the competition before - Cape Verde and Togo. Throw in, if you would, Burkina Faso who had only emerged from the group stage only once prior and we have a tournament where some of Africa's lesser lights punched way above their weight. With hindsight, though, it is not really hard to discern where the inspiration for these feats came from: Zambia's surprise conquest last year. Ironically, Herve Renard's side seemed badly shorn of inspiration themselves, failing to emerge out of a fairly easy group and only managing to stage a pitiful excuse of a title defence.
WEST AFRICAN DOMINANCE RESUMES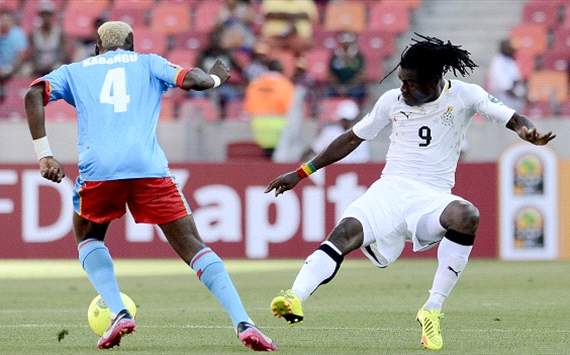 Seven out of the eight teams that were involved in the competition's second round were from west Africa and, by the time that phase was over, South Africa, the odd one, had been accounted for, ensuring that the semi-final had all the makings of a proper Wafu Cup competition, only with a little more glitz and glamour. Nigeria's victory in the final represented the first time in 10 editions that a team from west Africa had conquered the continent. In that period, north Africa claimed the cup on five collective occasions through Egypt and Tunisia, Cameroun did a double for central Africa at the turn of the millennium, while triumphs for South Africa and Zambia marked the beginning and end respectively of the trend. Thus, west Africa - a region that boasts some of Africa's more traditionally powerful sides yet which has been forced to play bridesmaid at the showpiece for so long - has finally emerged from the lurch. The big question, however, remains - would it last?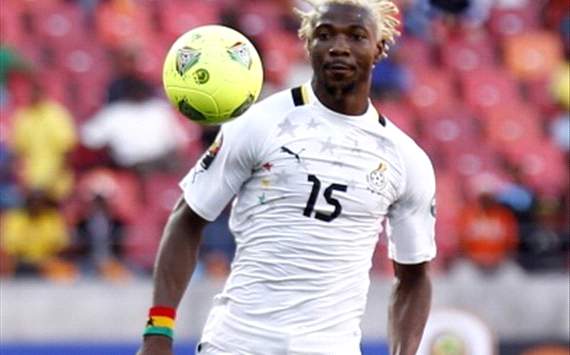 As it turned out, a fair number of the players who featured at the Afcon really meant to put the 'ORANGE' into the Orange Africa Cup of Nations, what with all the fancy, blonde hairdo. The likes of Arouna Kone, Djakaridja Kone, Ahmed Musa (before the semis), Isaac Vorsah, Aristide Bance and, to an extent, John Boye and Asamoah Gyan all applied some 'ginger' stuff to their hair. Thankfully enough, Gervinho and Mateba Kidiabe, Congo's maverick goalkeeper - both sporting hairstyles already weird just the way they are - apparently took their respective hairstylists' advice to abstain from using peroxides. You'd think we had enough sights for sore eyes at the tournament.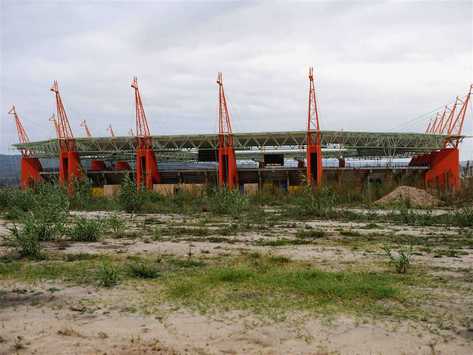 Whoever was responsible for organising this Afcon, especially the parts played out in Nelspruit deserves plenty of high-fives. With a chair. On their faces. The pitch at the Mbombela Stadium was just disgraceful, slightly worthier of hosting a game of football than a potato field in Builsa, northern Ghana. The turf marred not a few games, and probably was partly to blame for the injuries of Alain Traore and John Paintsil, if you ask me. Oh, and what about the episode of the goalposts at the stadium in Rustenburg (during the Togo-Algeria game) that were so bent out of shape after a slight tug at the twine by an Algerian player that it took all of 15 minutes to fix?
THE STRIKERS REFUSE TO COME TO THE PARTY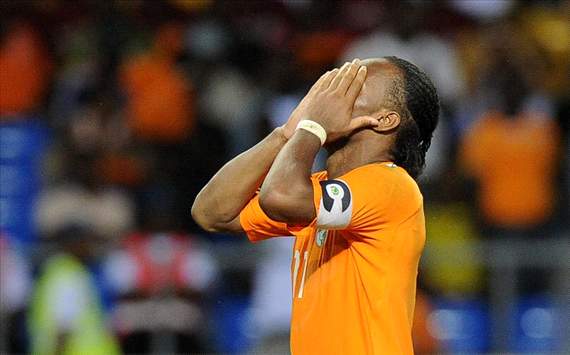 Ahead of the Nations' Cup, Goal.com Ghana's Fiifi Anaman did a profile of five strikers - five of Africa's most proven and finest - whom he felt could go on to claim the topscorer award come tournament's conclusion. Unfortunately, my colleague's prediction failed to come even remotely close to materialising, and not because he did not look into the crystal ball hard enough. Rather, it was the candidates who just refused to turn up for the party, for inexplicable reasons. Of the lot, only Asamoah Gyan, Didier Drogba and Emmanuel Adebayor registered strikes, yet not more than one each. Zambia's Emmanuel Mayuka and Ikechukwu Uche of Nigeria failed to score even once. Add to that, Moumouni Dagano's mystifying disappearing act and it is easy to measure just how terribly the tournament went for Africa's most renowned finishers. Instead, unlikely goal scoring heroes emerged in the likes of Mubarak Wakaso (Ghana), Emmanuel Emenike (Nigeria), and Alain Traore (Burkina Faso).
Follow Nana Frimpong on