ANALYSIS
By Kris Voakes | Italian Football Writer
While their forward line has an average age of 20 and is pulling up trees left, right and centre, AC Milan could yet be undermined in their push for a late run into the Champions League spots due to their shortcomings in defence.
Coach Massimiliano Allegri has had all sorts of issues at the back this season, to the extent that he used 18 different defensive combinations in the first 18 games of the campaign. Having finally found a degree of stability, the
Rossoneri
have looked somewhat better prepared in recent months, but there are still clear deficiencies to be dealt with.
To that end,
Goal.com
takes a look below at the defenders in Allegri's first team squad and gives it verdict on who should stay and who should go of the current staff if Milan are to fix their issues during the summer transfer window.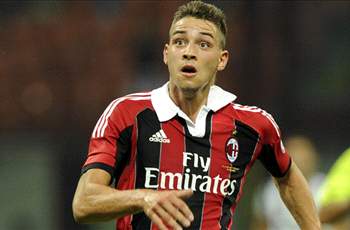 Few people would argue against naming Mattia De Sciglio as Milan's best defender of 2012-13.
The youngster only made his debut during the run-in of last season due to a crippling list of injuries, but he acquitted himself superbly and has only grown further in stature this term.
He is not the most convincing of attacking full-backs, but defensively he easily has the edge over the likes of Ignazio Abate, Luca Antonini and Kevin Constant as he looks to secure himself a regular spot down the flank.
His versatility has also been a real boon for Allegri. Not only can the 20-year-old play at either left-back or right-back, but he has also filled in as a centre-half too.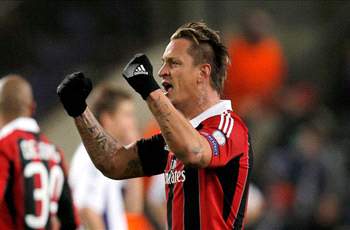 Philippe Mexes is truly one of the enigmas of modern defending.
On his day, the Frenchman can be a commanding presence at the heart of any defence, but he can also turn in some real head-scratchers too.
Prone to the odd clanger, he has also shown an ability to string together a long run of disappointing displays, but this season has seen him steadily improve after a difficult start was compounded by niggling injuries.
Now a key member of Allegri's first-team squad, the 30-year-old needs to keep pushing his form back towards where it was in his heyday at Roma alongside Juan if he is going to persuade the club not to go looking for a replacement in the summer.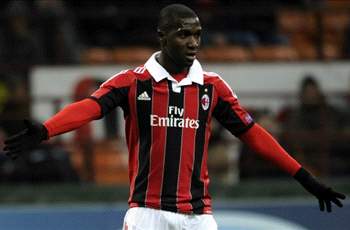 Ever since he first arrived in Italy when signing for Udinese from Deportivo Cali, Cristian Zapata has clearly had a high level of core defensive skills in his armoury.

With brute force no issue, the Colombian has found man-to-man marking second nature, has quick feet, and can read the play well. But there are times when he can switch off, which has led to him taking the odd step back at times in his career.

The 26-year-old was signed by Milan last summer after his one-year spell with Villarreal ended in relegation, and it has taken him some time to adapt, but he is gradually showing that he can still have something to offer.

Like Mexes, he still has a lot to do to get back to the top of his game, but he has shown enough to suggest he could yet do that in the red and black stripes.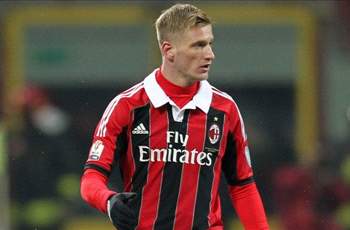 If Zenit St Petersburg really did offer €12 million for Abate in the January window, then it is anyone's guess as to why he is still a Rossonero.

Such has been Abate's form over the last 12 months; he has undone much of the good work that had seen him become one of the more capable right-backs in Italy in the previous year and a half, and now finds himself facing a fight for a first team shirt with De Sciglio.

However, his performance for Italy in midweek against Netherlands at the Amsterdam ArenA was a reminder of what he can do, and to that end he should be given the opportunity to prove he can still deliver on a consistent basis for Milan. There is also the small matter of the Rossoneri being short of quality cover in the full-back slots, meaning that a firm bid similar to that which Zenit reportedly offered should still be given long consideration.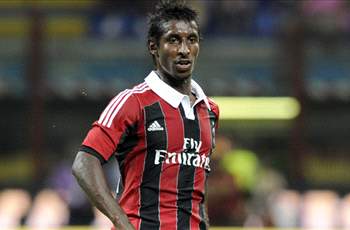 Kevin Constant helped to write Mario Balotelli's perfect script last Sunday against Udinese, but not in a good way.

Had the Guinean not rushed out of position by a clear 10 to 15 yards at an inopportune moment, the Friulani would not have been able to score with their only shot at goal of the match, and Milan might well have won with something to spare without 'Super Mario' netting a last-minute penalty winner to bring the house down.

But we can hardly call it a surprise that Constant found himself out of position. The bottom line is that the 25-year-old is not really a full-back, but a victim of circumstances. Since turning in a couple of reasonable showings as a wing-back when Allegri flirted with a 3-4-3, he has been used more often that not as the first-choice left-back.

Yet his regular inability to read play have shown that he needs to either be given a run in a midfield position or be shown the door.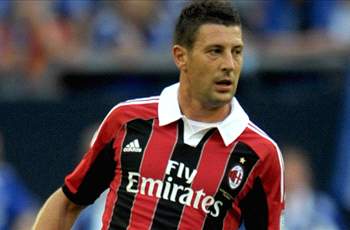 Defenders like Daniele Bonera are a strange breed. If he were to wear a shirt other than that of Milan and deliver some of the performances he has in recent years, he would probably have spent the past few years bouncing between mid-table clubs.

Yet somehow, characters like the 31-year-old seem to get away with ugly showings thanks to their dependability and longevity when they are doing it in a Milan shirt.

Sure, there have been times when the former Parma man has looked assured and unperturbed during big games before, but he has also looked a long way short of being a top quality defender all too often during his seven-year stint at Milanello.

Thank you for your service, Daniele, but I'm afraid it is time to go.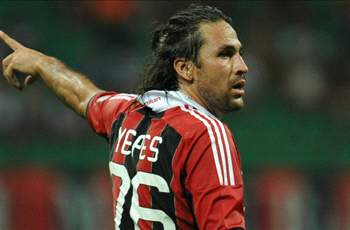 The signing of Mario Yepes always came across as being a bit of a strange one. He had been a decent quality player in his time, racking up plenty of caps for Colombia along the way, but had never really hit the heights at club level.

Even his spell with Paris Saint-Germain came at a time when les Parisiens finished no higher than ninth and as low as 16th in a four-year stint, and his subsequent move to Chievo appeared to be a sign that his career was winding down.

His showings for the Flying Donkeys were solid enough, but hardly seemed likely to win him a long-term deal with a club as grand as Milan, yet that was exactly what happened in 2010.

Now 37, Yepes has long lost anything even resembling pace, and while he remains a battering ram in the air, his sell-by date ran out long ago. Being 'Better than Bonera' is not a good reason for Milanisti to want to keep him around any more.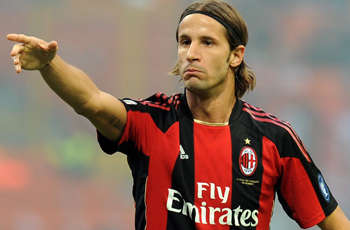 And so we come to the curious case of Luca Antonini.

The former Empoli full-back is perhaps one of the most limited footballers to ever carve out a five-year stint in the famed red and black shirt, and arguably owes the extended run largely to Leonardo's negligence to defence during his season in charge at San Siro.

After coping reasonably in a team which attacked first and attacked again second, Antonini has managed to ride the good will afforded him to somehow rack up over 100 appearances in Milan colours.

However, despite often being mistakenly regarded as 'one for the future', Antonini will be 31 in the summer, and there are younger and better left-backs around even during this era of poor stock in that department. A couple of great performances against Barcelona last season apart, he just hasn't made the grade with nearly enough regularity.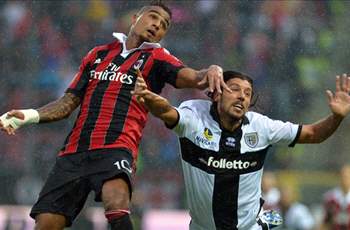 This one probably won't happen since he has only just signed a three-and-a-half-year deal, but Milan may well find over the next few months that there is a good argument for using the former Italy international as bate in a part-exchange deal in the summer.

Zaccardo had done a decent enough job for Parma over the last few seasons, just as he did at Palermo, but his only previous foray into anything like the surroundings in which he now finds himself at Milan saw him become remembered as a massive failure at Wolfsburg.

Notably, no national coach since Roberto Donadoni has gone near him either, which could be a sign one way or another.

On the one hand, you could say that his best days were at least five years ago during the days when he was last considered worthy of the Azzurri, or maybe you believe he could yet be set for an extended run in the Rossoneri lineup next term if 'The Don' follows him from the Tardini in the summer. Watch this space!

Follow Kris Voakes on