Fiifi Anaman

2013 Afcon: Black Stars diary

Follow on
Nelson Mandela Bay Stadium, Port Elizabeth. South Africa.
Monday January 28, 2013
17:00 GMT.
The Black Stars emerged from the tunnel, in their imposing red strip. There had been only one change to the side that faced Mali four days earlier – Christian Atsu coming in for the injured (and suspended) Mubarak Wakaso , from whose boots Ghana found all three points in that game.
Kwesi Appiah was back in his signature white shirt beneath his suit. For the second game running, he had decided to abandon that tie. He must have felt free, nothing strangling his neck and compromising his focus. And he needed all the focus he could get. The least bit of loss of concentration could cost Ghana a place in the quarter-final.
Ghana had four points, and just a point would guarantee qualification. But there was more, host nation South Africa had qualified from their group (A) on top, and finishing second in group B would mean the Black Stars would have to face them today. A meeting with South Africa, as with any host nation, would be a tall order. And it would also mean moving out of Port Elizabeth, a base the players, technical team, management and fans alike had grown to love. "We love it here and everyone wants to stay," said assistant coach Maxwell Konadu before the game.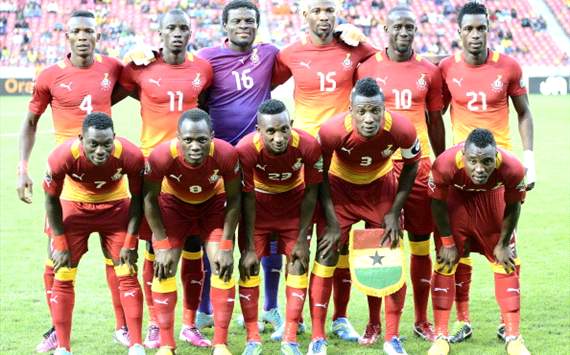 17:03 GMT
News came in that the DRC had taken the lead against Mali in the other game being played simultaneously. Teams meant business. All of Mali, Ghana and the DRC had chances of qualifying. Dieumerci Mbokani, Congo's number nine - who after scoring a penalty against Ghana received the news that he had been named Belgian footballer of the year – converted yet again from the spot. Claude Le Roy was seen applauding. As it stood, the DRC would qualify ahead of Ghana, and Ghana would have to face their fear.
17:06 GMT
Albert Adomah had the ball on the right. He sprinted with it, and gave a short cross to Asamoah Gyan. Gyan trapped the ball, took his time, and lashed it hard past Nigerien keeper Kassaly Daouda.
The ball bounced off the back of the net with such ferocity.
A lead had been established by the 'Baby Jet.'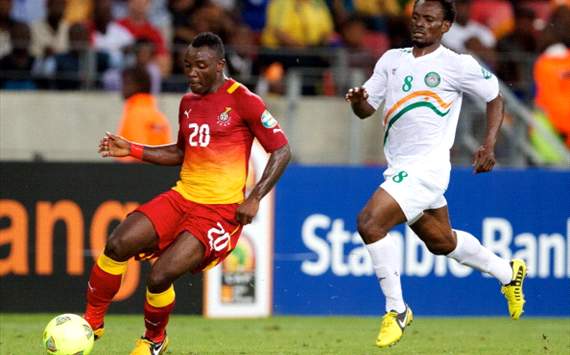 The team celebrated with a peculiar new dance. The goal had come at the right time to calm nerves. The Nigeriens actually looked like they could cause an upset as shown in their early physicality and attempts to take the game to Ghana. Coach Gernot Rohr looked apprehensive on the bench. Amongst other things, he wore a political suit. Yes, a political suit. He probably deserved to lose the game based on that alone.
17: 23 GMT
A Ghana attack saw skipper Gyan played through into the penalty box by Christian Atsu. He decided against taking it one time, controlling the ball so he could have a look at his options. He saw one. Atsu had continued his run into the box. Gyan gracefully lifted the ball over the defence, Atsu controlled with his chest and dinked it over the keeper with his potent left foot. Ghana were two goals up.
Their seriousness was paying off. Complacency was nowhere in sight. Ghana meant business.
18: 04 GMT
John Boye had scored. He tapped in from a Gyan header (from a Kwadwo Asamoah free kick) that Daouda failed to handle. Ghana were three goals to the good.
18:50 GMT
The game ended with Ghana being assured of top spot in Group B with seven points, three points clear of Mali, who had managed an equaliser to cancel out Mbokani's penalty. That meant Claude Le Roy's DRC were going back to Kinshasa with three points without losing a single game. That also meant Ghana would stay in Port Elizabeth to play Cape Verde this Saturday – avoiding a date with the hosts in Durban later on the same day.
"I am 100% pleased with the attitude of the players and unity in camp. Everything has been going so well. They have comported themselves so well. "I believe that has helped the team to qualify. I will give all the praise to the players," a delighted Appiah said regarding Ghana's qualification. He had revealed earlier that he hardly slept three hours a night. His hardwork had paid off for the team – and it did so with a reward of $35 000 per player.
Humble Pie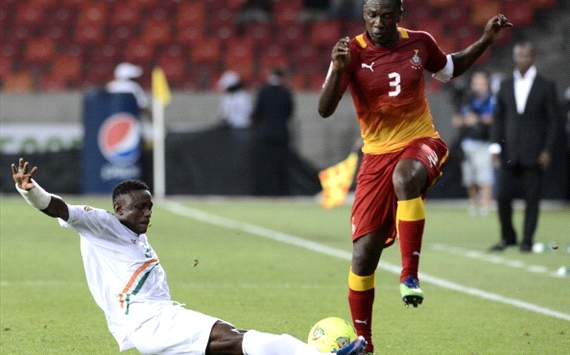 Gyan, before the game, was probably Ghana's most criticised player. His attitude was questioned, so was his sharpness and agility. Plus, people observed he was doing too little for a captain. His influence wasn't being felt.
Against Niger, Gyan served all his critics some humble pie – and a big one at that. He was involved in all three goals, scoring the first and setting up the other two. In between these, he was seen creating space, passing brilliantly and creating chances. He run around and worked hard. The armband finally seemed to be influencing his play. Rave reviews poured in after the final whistle, as well as a receipt of the fair play award. It was interesting how Gyan finally coming to the party raised Ghana's game by a huge margin. It was probably an indication of his importance to the team – a team for whom he has scored 31 goals in 67 caps since his debut as a 17-year-old in 2003.
The 27-year-old, who has now scored three goals in his last five matches, will be hoping to get three more in order to immortalise his name in Ghanaian football folklore as the all-time top scorer ahead of legend Abedi Pele.
The "Real" Atsu emerges
Gyan wasn't the only man who brought his A-game to the Nelson Mandela Bay Stadium on Monday night. Christian Atsu - whose quietness against the DRC was heavily talked about, costing him a starting berth against Mali in the next game.
The unanimous diagnosis was that he was probably taking time in dealing with the pressure and expectations at only his first tournament since making his debut in July last year. Coach Appiah in response to concerns raised over him said: "You can be the best player in the world but once you go into a competition that you have not been in before, you may start slowly."
"But I have been talking to him. We need to raise his confidence level and psyche him up and I believe that even though he did not have a good game along the line, we will see the real Atsu."
The real Atsu did show up, and his realness earned him the Man-Of-The-Match award. The 21-year-old wizard dribbler was relieved he had finally found his feet, and grateful for the honour. "I was very happy I was voted Man of The Match. It's a great achievement for me as a young player."
Atsu was also aware of just how hard every member of the team had worked to secure all three goals and three points. "I'm very happy for my teammates for what they did for me. Winning this game was very important."
Fantastic Fatau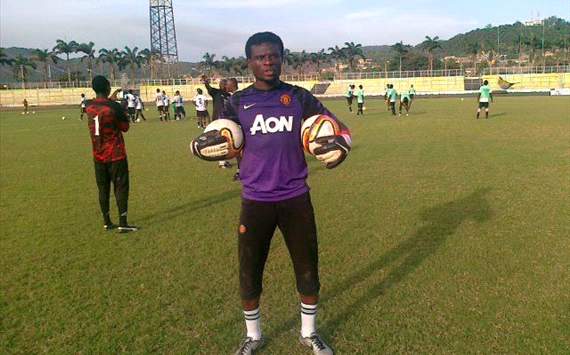 In Ghana's first pre-tournament game against Egypt in Abu Dhabi, Appiah 'tried' 27-year-old Fatau Dauda in goal, in order to give him some game time and see how he would perform. Dauda seized the opportunity. He has since displaced hitherto number one Adam Kwarasey as Ghana's safest pair of hands.
The AshGold man, playing in only his first ever major tournament as a starter after playing 'third' fiddle for five years, secured his second clean sheet in South Africa against Niger. The goal keeper almost paid dearly for an error which resulted in a goal (later disallowed) for the Nigeriens, but overall, he evinced confidence and looked very composed, as he had been against the DRC and Mali.
Currently making a case for Ghana-based (or "local") players, Dauda, whose performances have been crucial to Ghana's form, knows just how important keeping a clean sheet is.