Nana Frimpong

FEATURE

Follow on
A careful scrutiny of African football success stories reveals a fairly common thread that runs through: that of the poor local kid who once played in alleys and street corners and later developed into a bona fide self-made football superstar.
The examples tick off the list: Anthony Yeboah, Austin Okocha, Samuel Eto'o, Abedi Ayew, George Weah et al. Rising from the roots meant football fans could really touch base with these home-grown talent, many of whom lived lives that closely mirrored theirs until very recently. Not anymore, though.
Over the years, there has been a paradigm shift in the profile of the archetypal African footballer. While most retain their street creeds and reflect the general pattern, there has been the infusion of a relatively new breed, those who never have played on dusty fields nor kicked, for a football, a drained orange or stuffed socks. The latter category of African footballers are those who were either born and/or bred in the West and are, per the definition of the word, barely 'African'. These are those who have grown in more temperate regions, were thoroughly groomed at sophisticated youth academies equipped with ultra-modern facilities, and tutored the fundamentals of the game.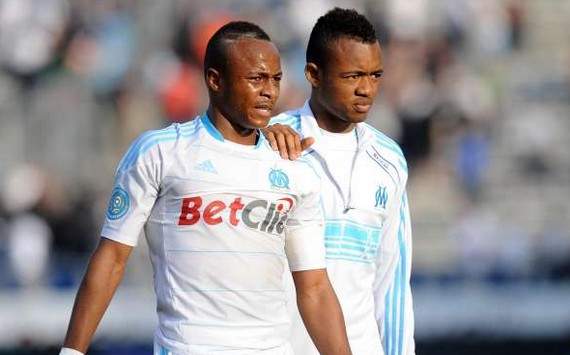 A classic case of Nature vr Nurture, yes. Particularly since the turn of the millennium, a horde of these have sought to return to their motherlands, and most have been embraced by their 'own'. In fact, very few national teams on the continent can claim not to have accepted one of these at some point. Ghana, for instance, have had several, among others, Otto Addo, Quincy Owusu-Abeyie, Adam Larsen Kwarasey, Kevin-Prince Boateng, the Ayew brothers, Bristol City's Albert Adomah, Jefferey Schlupp and Arsenal midfielder Emmanuel Frimpong.
Across the continent, there have been other notable examples, some of whom have gone on to establish fairly successful international careers: Freddie Kanoute (Mali), Peter Odemwingie, Danny Shittu (Nigeria), Demba Cisse (Senegal), Pierre Emerick Aubameyang (Gabon), Mounir El-Hamdaoui and Marouane Chamakh (Morocco) among others. Of course, there are those who got away, the likes of Mario Balotelli, Marcel Desailly, Daniel Welbeck, Jerome Boateng, Jose Bosingwa, Claude Makelele, Vincent Kompany, Zinedine Zidane, Carlton Cole and Freddy Adu, who were simply uninterested in re-tracing their roots, instead preferring to represent their adopted countries. For those who have desired to return, however, the reception has not always been warm.
That they barely identify with the locals imply that once the fanfare surrounding their successful nationality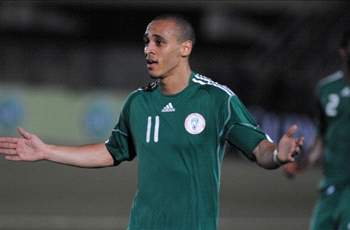 "Figures like Odemwingie, Boateng, El-Hamdaoui and Adel Taarabt evoke split opinions from their 'countrymen'"
switches die down, these players are subjected to levels of scrutiny otherwise spared their more 'domesticated' colleagues. Many struggle to cope with the skepticism they face from fans and team-mates alike and thus fail to establish themselves. Again, the fact that most of these players come from countries where football is highly organised and professionally structured hardly facilitates their assimilation process. Across Africa - and there are very few exceptions - affairs of football are handled poorly, and this tends to elicit some form of culture shock, as some of these players react badly to issues of unusually delayed bonuses, the weird superstitious aura surrounding most teams, bureaucracy and other such negativities that plague the African game.
To be sure, though, some of these players have undesirable personal traits that render them even harder to embrace. Most are perceived as egoistic, adopting prima donna status among their fellows, perhaps in view of their supposedly superior backgrounds. Not a few have shown themselves choosy when it comes to matches they get called-up for, while others disregard national team coaches and colleagues with respect to what they interpret as inferior tactics and habits.
Figures like Odemwingie, Boateng, El-Hamdaoui and Adel Taarabt evoke split opinions from their 'countrymen', having at some point of their international careers had issues with national officials. Conversely, the preferential treatment they feel entitled to - and might actually receive - could prove disruptive in many a dressing room. Still, some have enjoyed adventures that have turned out as remarkable and fruitful for themselves as the countries that received them.
For instance, Kanoute, born in France, went on to become arguably the finest Malian player of his generation (no disregard to the likes of Mahamadou Diarra and Seydou Keita), culminating in his Caf Player of the Year award in 2007. Aubameyang was the undisputed star for Gabon in the central Africans' fairly successful campaign at the last edition of the Afcon, while Benoit Assou-Ekotto has remained one of Cameroun's most valuable players since he started representing the country, as has Dede Ayew for Ghana's Black Stars. There is no gainsaying the fact that the publicity that usually surrounds these nationality switches, especially those involving bigger footballers, helps throw some much-needed spotlight on the African game, thus increasing global consciousness of football on the continent, with many foreign media-houses regularly being inclined to seek updates on the success or otherwise of these players in the period of their return. In that regard, African football could only be a beneficiary.
The infinitely more advanced and enlightened concepts which these players are groomed to appreciate on- and off-field while in their formative years prove a largely positive influence on their teams as well, even providing a leverage of sorts at major international tournaments, but only if we let them. Their 'less privileged' team-mates could learn a thing or two from these in issues of diet, training regimen, personal habits, among others ensuring that a measure of the professionalism our football direly lacks but which these boys from more developed places possess in good supply could rub off.
African-European football 'trade'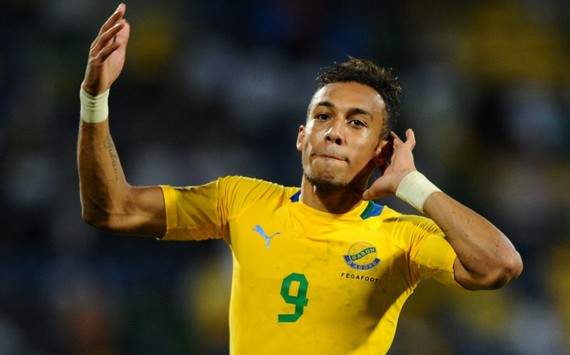 Again, it offers a welcome alternate direction for the African-European football 'trade' - which has invariably been a one-way route for as long as one can recall albeit scant compensation for all the talent we have shipped their way over the decades. Suffice to say, since Fifa relaxed its regulations governing national switches a few years back, African countries have strived to make the most of it, a fact that is evidenced quite handsomely at the on-going Afcon, where all but two participating countries - holders Zambia and hosts South Africa the negligible exceptions - have at least one of such players featuring for their sides.
Morocco, for one, had nine out of their starting 11 for their opener versus Angola being born and raised beyond its shores. Of course, African nations could do much more to maximise the obvious perks that come with having these footballers in their teams, primarily by modernising their standards and creating an atmosphere attractive enough to enticing many more to return. By actively doing so, the continent might well have discovered a means of drawing many of its promising sons out of the Diaspora, as it were; a means unlikely yet so powerful even the greatest pan-Africanists of yore could barely have imagined - football.