Nana Frimpong

Feature

Follow on
Until very recently,
Ghana
could hardly have begged a prayer of beating Egypt's national team in any given encounter, whatever the nature.
In fact, only three years ago, in February, the Pharaohs were celebrating a third successive continental conquest - a seventh in all, three more than Ghana and Cameroun, their nearest rivals, have managed - in Angola and seemed primed for a few more successes in the future.
Egypt were, by far, Africa's mightiest force at the time, a pyramid-sized monolith mastermind Hassan Shehata had built and before whom other sides on the continent, big and small, quaked. As we watched Ghana's Black Stars rip Egypt, now coached by American Bob Bradley, apart a few days ago, it was too obvious what transformation the north Africans have undergone in so short a while. A transformation for the worse, unfortunately, but one not entirely inexplicable. Several factors have accounted for this decline, some relating to issues on the pitch, others off it.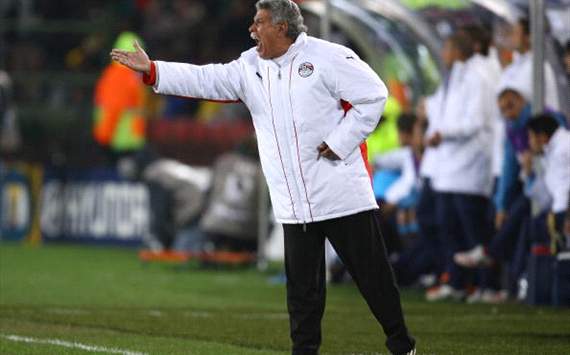 Among the furore that met that last triumph in 2010 were more than a few voices that clamored for that experienced, ageing squad to be dismantled to an extent and fresher blood from Egyptian football's younger brood infused. The ensuing experiment proved anything but fruitful as Egypt, now featuring a few new faces, spectacularly failed to qualify for the 2012 Nations' Cup, finishing rock-bottom in a group featuring the likes of Niger and Sierra Leone.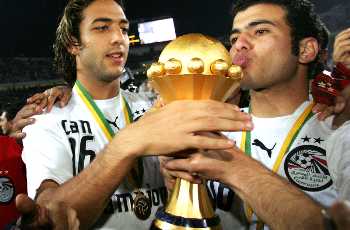 "Egypt would return to African football's high table and dine where they belong"
The biggest blow, however, was the resignation of long-standing coach Shehata, two matches before the qualifying fixture list was exhausted albeit at a point where the campaign was effectively over for them. Shehata had been around long enough - for seven years, the longest of any Egypt manager - for his marks to be stamped all over the team, and it certainly would take a while for a new coach to wipe them off and add touches of his own. That Bradley, Shehata's successor, was completely alien to Egyptian football failed to help things and made the transition hardly seamless.
Then there have been the off-field issues. The past two years have been tough enough for Egyptian soccer. Since February 2011, domestic competition in Egypt suspended twice, the first instance occurring as a consequence of the political revolution that ousted President Hosni Mubarak and lasted for all of five months.
The next, an indefinite ban sparked by the Port Said Stadium tragedy and which is yet to be officially lifted. For a country that thrives so much on the health of its local championship, Egyptian football has suffered and the extent to which it has reflected in recent affairs of the national side. It was little wonder, then, that Egypt failed to overcome the 'little' obstacle placed in their way at the first hurdle of 2013 Afcon qualification in the form of lowly Central African Republic - opposition which not too long ago, they could have swatted with ease - slumping to a 3-4 aggregate loss.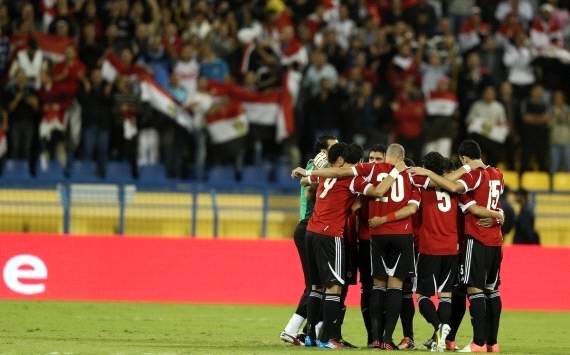 To be sure, though, Bradley seems to be making some headway amid the grey, as he seeks to blend the experience remaining in the squad with the hunger and ambition possessed by the bright young talents emerging from the country's youth teams.
At Under-20 level, Egypt have been well represented at recent World Cups, while the exploits at the recent Olympics football tournament gives genuine reason for hope with precocious young talents like Mohamed Salah and Ahmed Hegazy standing out especially.
Thus, dark and gloomy as the tunnel might seem now, fans of Egyptian football can look ahead to the future in positive anticipation of better times. Slowly but steadily, Egypt would return to African football's high table and dine where they belong starting, perhaps, from the next edition of the Afcon, and probably eventually find that elusive World Cup ticket.
For now, though, they would be required to make the painful climb from the abyss into which they have astonishingly fallen from the zenith of the African game and until they successfully do so, many of those who saw them revel in their pomp would surely lament the apparent fall of a modern-day Pharaonic dynasty.