ANALYSIS
By Theophilis Sakyi
Ghana
coach Kwesi Appiah has called up a wide range of players during his tenure for test games, but his provisional squad for the Africa Cup of Nations is as expected.
There are still a few issues that could lead to Ghana's failure to win the African title in South Africa.
DEFENSIVE ISSUES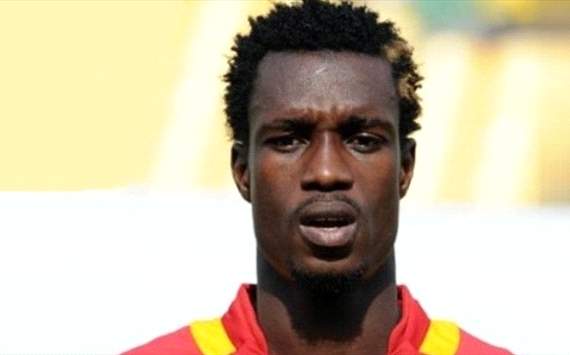 Traditionally, Ghana have been strong at the centre of the defence. John Boye and Isaac Vorsah will probably start at the centre of defence with Jerry Akaminko and youngster Jonathan Mensah deputising. However, the full-back positions are another story. Both full-back positions are up for grabs with left-back being the more problematic one.
Veteran John Paintsil will probably start at full-back with Harrison Afful or Mubarak Wakaso playing at the opposite flank. The Esperance guardsman could also end up starting at right-back with Wakaso at left-back. There is also an outside chance of Akaminko putting a shift in at right full back as well as Kwadwo Asamoah being a rare possibility at left back. The full back dilemma could end up affecting the Black Stars' attacking play. Since Appiah is likely to play a 4-2-3-1 with wide players that cut inside, using more defensive players like Akaminko and Paintsil could mean Ghana's right winger ends up isolated and with nobody stretching play on that side of the pitch rendering Ghana's attack ineffective and predictable.
MIDFIELD CREATIVITY
As is often the problem with teams in Africa there is a lack of a "second function" midfielder in the team, the player between the most attacking player in a midfield trio and the holding one and therefore a lack of creativity. In the likes of Anthony Annan, Derek Boateng, Rabiu Alhassah and Emmanuel Agyemang-Badu there are plenty of solid defensive midfielders who will shield the back four but not offer much in attack other than spreading the ball to the flanks. This could be a problem against teams who like to sit in two banks of four and defend. Kwadwo Asamoah is probably the most suited to this position but will probably end up in the attacking trio behind Asamoah Gyan. Mubarak Wakaso's energy to make late runs into the box could also be useful but as aforementioned he could end up being a makeshift lateral defender.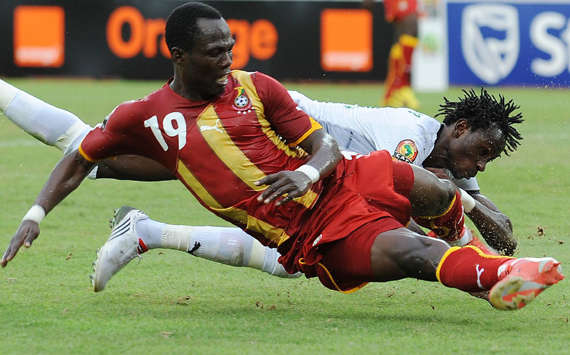 WING WORRIES
Dede Ayew and Christian Atsu are probably two of the most talented young wide players in the world. Atsu is a silky dribbler with an eye for a pass. Ayew is the more direct of the two with his powerful running, heading ability and goal scoring. Their understudies are the issue. With extra time possible in the knockout stages wide players are often the first to be substituted and their replacements can often be key substitutes - Gilardino and Del Piero for Camoranesi and Perrotta at the 2006 World Cup. Solomon Asante is extremely raw and Albert Adomah, whose main ability is supposed to be hugging the touchline and running at fullbacks is probably not the best Ghanaian for the job and did not show much in his appearances against Nigeria and Cape Verde. It is quite surprising Dede's brother Jordan was not picked as he offers the pace of Adomah but with an added goal threat and link up play with other forwards. If Appiah really wanted a player to stay wide and expand the pitch he could reconcile Quincy Owusu Abeyie of Panathinaikos or even use Akwasi Asare of Utrecht.
VARIATION UP TOP
For the first time in a while Ghana have three strikers who can perform different functions suited to the team needs. Asamoah Gyan is a good all rounder, Richmond Boakye-Yiadom excels with his back to goal and from crosses and Emmanuel Clottey can provide good runs in behind teams playing a high defensive line. There are still some question marks over all three. The level of football Gyan is playing in Asia is hardly undisputed, Boakye although a talented young striker has scored most of his goals on loan from Juventus at Serie B club Sassuolo and Clottey can often be just plain erratic. It is not uncommon for him to make a very clever run behind a defender to then skew a shot towards the corner flag and is often caught offside a ridiculous amount of times so it is debatable whether or not he deserved to be picked over Majeed Waris who can do the same job but with more finesse or Jordan Ayew who is also more of a multi-functional player.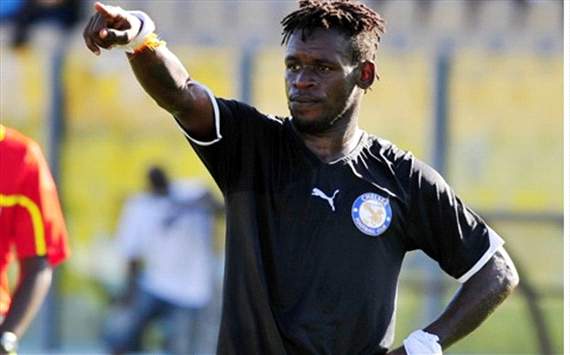 All in all the squad is stronger than most others who will compete at the tournament but the depth of the squad could be the Black Stars downfall.
Follow Theophilis Sakyi on