The Bison made his debut for Real Madrid in the Champions League and may very well have introduced to the world the new version of Michael Essien
SPECIAL FEATURE
By Joshua Ansah
There was a huge cry of ecstasy as well as a peak in interest when the line-ups for the Champions League game between Real Madrid and Manchester City were announced across radio stations and various websites and social media in Ghana.
What was the cause of this interest? It was simple – Ghana's Michael Essien will be making his Los Blancos debut, a point of pride and nostalgia in equal measures for most Ghanaians. Essien may be widely criticized in some quarters across the nation, but the midfielder holds a soft spot in the hearts of many Ghanaian football fans and very few wished him ill because he will be the first Ghanaian to wear that famous all-white jersey.
His performance on the day though and whether it will be a source of more pride though seemed to create a sense of nostalgia. What type of performance will he put up? Can he get back to playing like his old self? Can he cope with the pressures of playing at the Santiago Bernabeu? Can he stay fit this time?
Goal.com Ghana's
Joshua Ansah tries to answer these questions: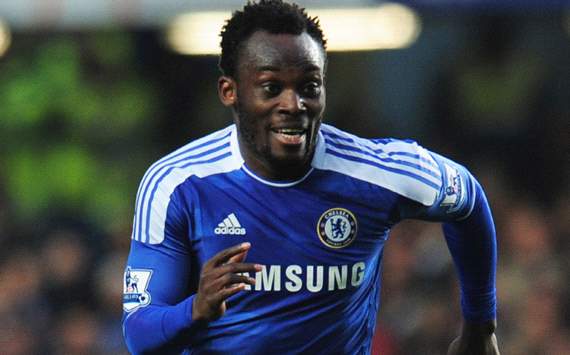 What type of performance will he put up? An experienced one
. Essien is known for his ability to control the midfield by shielding his defence with well-timed combative challenges while contributing to the attack with lung busting runs from deep. That strategy brings the ball out of defence and into attack in one motion and also his constant support available to attackers at all times at his station about six yards off the penalty box, but what we saw on Tuesday was probably the new Bison. His support for the attackers was evident, that almost constant station whenever his team went forward stayed the same but the movement from defence to attack was characterized by some long passes rather than long busting runs with good positioning and movement employed to shield the defence rather than the combative tackles of old. He must have been doing something right though as the game seemed to open up once he left the field pointing to the fact that he may still be a very useful player.
Will he get back to playing like his old self?
Highly unlikely
. Tuesday seems to have seen the launch of the new version of Essien and it's most likely here to stay. Most Ghanaians could only help but look longingly over to the other side as Yaya Toure rubbed salt in the wounds by providing a classic Michael Essien-like performance didn't help in swallowing this bitter pill that Essien is now only a shadow of his old self but he also gave cause for hope with his simple efficient performance. All we have to realize now is that Essien's game will be shifting from a physically based one to a technically based one. Strength, tackling and bursts of pace will be replaced by passing, which was excellent on Tuesday. His positioning and movements were excellent. Now, He'll most likely be picking his moments, when does he commit to the attack and what is the situation like around him, constant awareness will be his most prized asset and his reading of the game will have to be very accurate, but these are not strange qualities to the Bison, He already possesses all of them but they'll now just have to be his main focus in the absence of the ones that the world of football has grown so accustomed to. Now Essien will not be getting back to his bulldozing hey days anytime soon but he and his "daddy" may just be onto another world beating idea.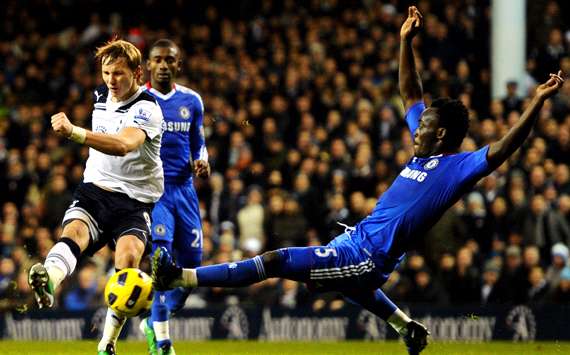 Can he cope with the pressures of playing for a team like Madrid? Most likely yes
. Considering Essien's experience playing for Chelsea and then Real Madrid this may look like a strange question to ask but if he were to fail to deal with the pressures of Madrid he will not be the first big name player to do so, the fact that most such players have been seriously hampered by their health and fitness issues raise even more concern because of Essien's well documented injury problems. However, it seems clear that in terms of temperament and spirit, willingness to work for his team and the absolute backing of his manager, Essien seems to have himself set for an enjoyable spell at the Bernabeu barring any injury which raises again the matter of concern to most Ghanaian fans.
Can he stay fit this time?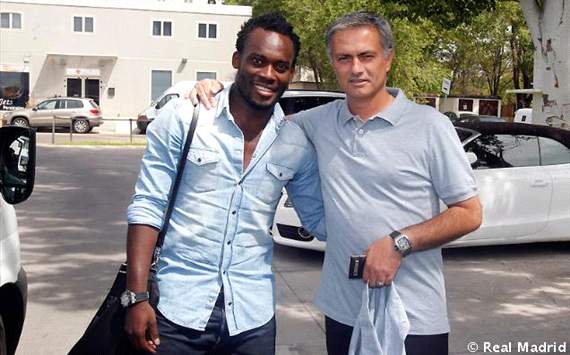 Time will tell
. Essien's injury and fitness issues are well-documented but you get the feeling a full season under his belt will see him step things up and this could very well be that season. Essien's struggles last season at the Stamford Bridge centered largely on his lack of game time and not his fitness all though he did suffer a relatively brief period of injury during the season. This season he has a manager who understands him very well, a man with him he shares a bond so strong he comfortably calls him his "daddy". A man who trusts him so much that he throws him straight into the deep end from the start in what is probably Madrid's toughest game since Essien joined the squad. That bond between player and manager will work well for both and care will be taken to get the Bison back to his best fitness before any exertions are required from him. Mourinho understands this man and knows what he offers. He also knows how to grind the best out of him and having done it once, don't put it past the Special One to do it again.
What will your answers be to these questions? Do you have a different opinion? Let us know in the comments section below.

Follow Joshua Ansah on