It has been another year full of ups and downs in football, and yet again
Goal.com
has been on hand to provide the most comprehensive coverage of the beautiful game the world over.
Working tirelessly to deliver the best possible product to our readers, Goal.com prides itself on its unrivalled editorial knowledge, breadth of news coverage, match analysis, team and transfer news and much, much more.
And, with so much having gone on throughout 2012, our editorial staff are just as eager as our readers to find out which articles and editorials were the most popular over the calendar year.
So, without further ado, may we present to you the list of our 10 most-read articles of the year:
1. Goal.com salutes some of football's most unsung heroes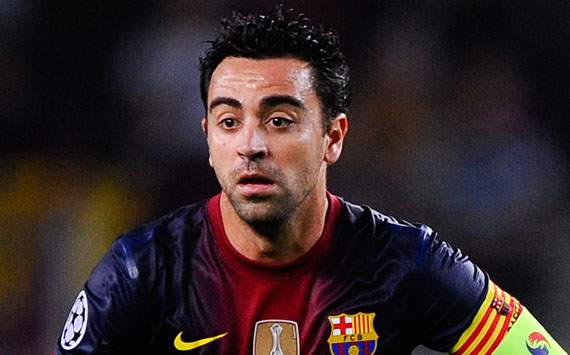 Xavi

, you have company – Paolo

Maldini

,

Thierry

Henry, Raul & the greatest players never to win the

Ballon

d'Or
The awards for the 2011

Ballon

d'Or – which were announced in January 2012 – saw Lionel

Messi

pick up the prestigious honour for the third year running. And with the free-scoring Cristiano

Ronaldo

firmly in the mix, it's not difficult to see why evergreen Barcelona midfielder

Xavi

missed out on the top spot.
To pay tribute to the Catalan dynamo, Goal.com compiled a list of fellow stars who also had to make do without the prize, including such greats as former Germany goalkeeper Oliver

Kahn

, Dutch hero Frank

Rijkaard

and AC Milan legend Franco

Baresi

.
2. Madrid fans recoil as Ronaldo reveals he is unhappy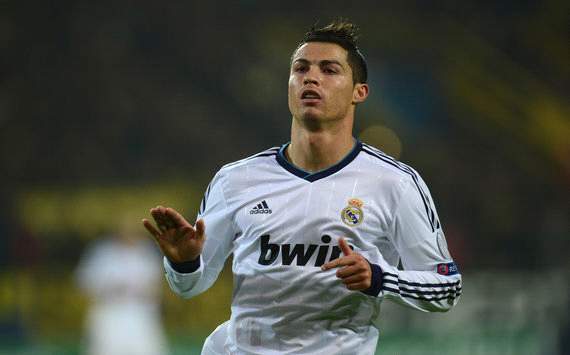 'I didn't celebrate because I'm unhappy' - Cristiano

Ronaldo

makes shock claim after Real Madrid win
Whether you're a
Madridista
or otherwise, it was hard not to take an interest when Cristiano

Ronaldo

refused to celebrate his 150th Real Madrid goal back in September, with the Portuguese ace citing "unhappiness" stemming from an issue the club were apparently aware of, but the attacker would not share.
Poor treatment of close friends within the club, anger at a statement made by Marcelo in which the Brazilian backed

Iker

Casillas

for the

Ballon

d'Or or losing out on the

Uefa

Best Player Award to Anders

Iniesta

. All of the aforementioned were touted as reasons for

Ronaldo

's apparent sadness, although the true reason behind the star's malaise was never revealed.
3. Why Van Persie swapped Arsenal for Manchester United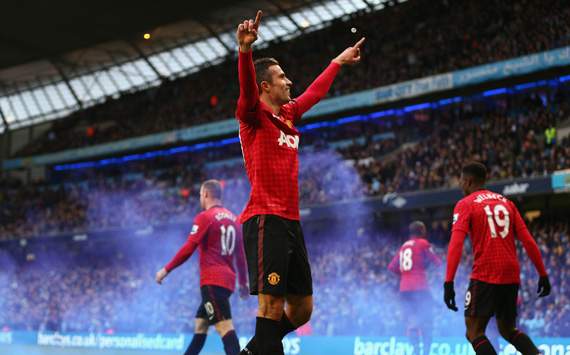 Revealed: The £73m package that lured Robin van

Persie

to Manchester United
Just a day before the Dutchman completed his switch from Arsenal to Manchester United, Goal.com
exclusively
revealed the details behind the deal that saw Robin van

Persie

opt to swap the Emirates Stadium for Old

Trafford

.
Our UK edition's northern correspondent, Greg Stobart, understood that the striker would be moving onto a £235,000-a-week deal which would cost the Red Devils a whopping £73 million in total. Steep for a player with no resale value perhaps, but United fans will argue their top scorer was worth the fee.
4. Leo shows there's nothing Messi about his keeping skills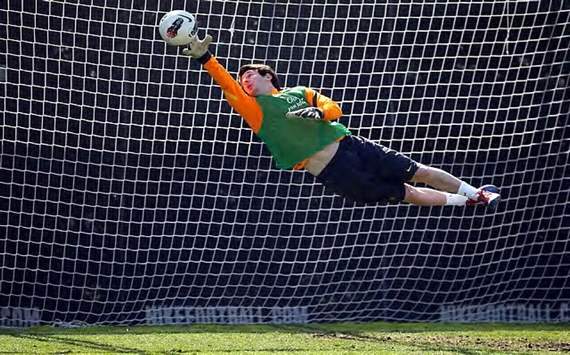 Is there anything he can't do?

Puyol

posts picture of 'little phenomenon'

Messi

- playing as a goalkeeper!
Lionel

Messi

hit the headlines back in March when he became the first player to score five goals in a single match in Barcelona's 7-1 Champions League demolition of Bayer

Leverkusen

.
However, despite the diminutive Argentine's awe-inspiring feat, a picture of Messi playing in goal during a training session – uploaded to Facebook by team-mate Carles Puyol – harnessed considerably more interest than his record-breaking goalscoring endeavours.
5. Who lit up the Champions League in 2011-12?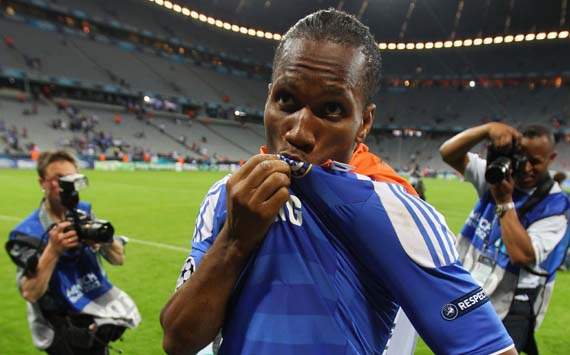 Champions League Team of the Tournament:

Drogba

, Gomez and

Messi

light up Europe in 2011-12
The 2011-12 edition of the Champions League proved to be one of the most surprising football occasions of all time, as

Didier

Drogba

led unfavoured Chelsea to their first-ever title in Europe's most prestigious club competition.
Trawling back through each individual match, Goal.com assessed every player's performance to compile our team of the tournament, which stands such big names as Cristiano

Ronaldo

, Lionel

Messi

, Petr

Cech

and Franck

Ribery

alongside the Cote d'Ivoire striker.
6. Mourinho's Madrid top football's rich list yet again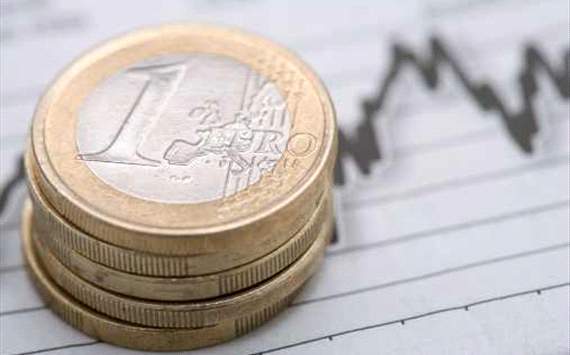 The top 20 clubs in football's money league
Assembling their list of teams in order of wealth accrued over the 2010-11 season, Deloitte's Football Money League findings saw Spanish giants Real Madrid take the top spot when details were released in February, with fellow

Liga

side Barcelona not far off in second.
Matchday revenue (tickets), broadcast revenue (TV contracts) and commercial revenue (sponsorship/merchandising) are all taken into account by the agency to give an accurate account of just how well off Europe's elite really are.
7. 'The greatest!' - Stand-alone Messi gets some company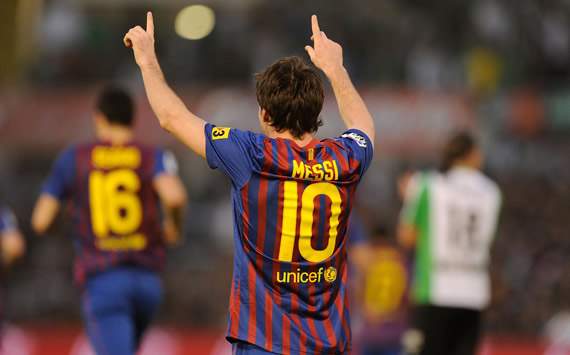 Michael Jordan,

Usain

Bolt, Roger

Federer

& the equivalents of Lionel

Messi

in other sports
When asked by a journalist if Lionel

Messi

should be compared to Basketball legend Michael Jordan, former Barcelona boss Pep

Guardiola

replied: "Maybe, yes. There have been very few like them in history who have dominated their sport in such a way."
With that in mind, Goal.com set about seeking out other equivalents to the
Blaugrana
dangerman

, with greats such as

Mohammed

Ali, Tiger Woods and Michael

Schumacher

making the final cut on our list.
8. City begin preliminary talks to sign Cristiano Ronaldo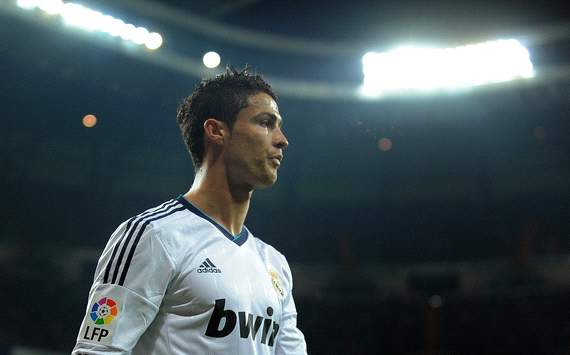 Manchester City ready to launch sensational bid to sign Cristiano

Ronaldo

from Real Madrid this summer
A few months before the summer transfer window opened, Goal.com sources in both England and Spain
exclusively
revealed that talks had begun between Manchester City and Real Madrid over a possible move for Cristiano

Ronaldo

.
The Citizens were set to match the €96m transfer fee that
Los

Blancos
paid Manchester United in 2009, although talks broke down with the Spanish champions and a deal between the European giants was never reached.
9. Cyberspace joins hands to berate Real Madrid star
Manchester United's Wayne Rooney labels Real Madrid's Pepe 'an idiot' for

Clasico

stamp on Barcelona's Lionel

Messi
Yes indeed. Wayne Rooney – whom we all know is no stranger to on-field controversies himself – singled out Real Madrid defender Pepe for a chewing-out back in January, the England striker taking to Twitter to

lambast

the centre-back following an alleged stomp on Lionel

Messi

.
So convinced that the Portuguese's contact with the Blaugrana star was intentional, several others within the footballing world took to the social media site to share their own gripes over the
Los

Blancos
hardman's supposed transgression.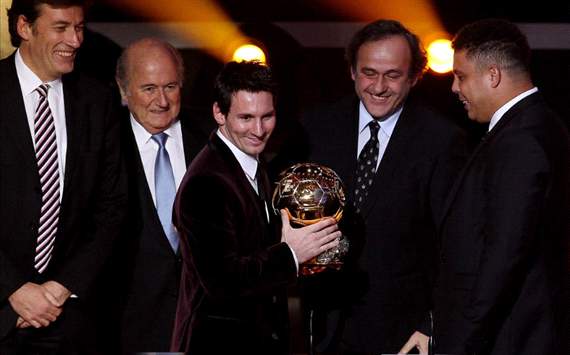 Barcelona's Lionel

Messi

beats Real Madrid's Cristiano

Ronaldo

& team-mate

Xavi

to win third straight

Ballon

d'Or
As mentioned before, Lionel

Messi

picked up his third straight

Ballon

d'Or in January, rendering Michel Platini's record of three consecutive victories no longer unique.
The Argentine's exploits on the field helped massively to lead the Catalan side to a record-breaking trophy haul under then coach Pep

Guardiola

, which, in turn, saw

Messi

named the best player in the world yet again, topping the voting table with over double the votes second-favourite Cristiano

Ronaldo

had received.