Goal runs through five of Africa's most noteworthy contributions to the Fifa World Cup, good and bad
SPECIAL REPORT
By Sammie Frimpong

Eight decades of World Cup participation has seen Africa leave its prints on international football's grandest stage. Here we present five of the easily recognisable items the 'Dark Continent' has brought to the party since it first joined in 1934.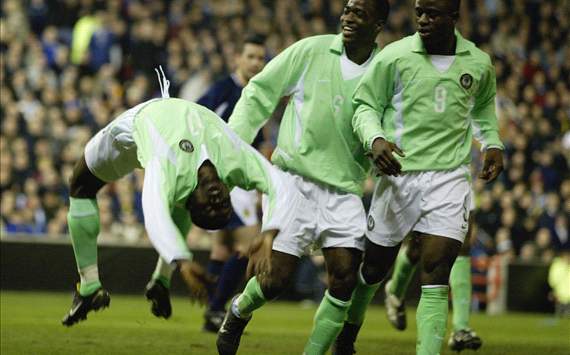 UPSETS
Quite a few international heavyweights have had their bums tossed down hard by unfancied African sides over the years, creating some of the least forgettable tales in World Cup folklore in the process. The likes of Portugal (1986), Germany (1982), Argentina (1990), Spain (1998), France (2002), and the Czech Republic (2006) have all been stung by Africa's darts in the past, with Morocco, Algeria, Nigeria, Senegal, and Ghana respectively celebrating memorably surprising victories on those occasions.
SCANDAL
On a less delightful note, many an African side has caused much avoidable ruckus at World Cups with publicized qualms over bonuses, incentives, and what-nots. Essentially, anything with dollar signs written all over it could get African World Cup participants clashing heads and biting each other. It was so in 1974 with Zaire, the first sub-Saharan African nation to feature at the Mundial, and also in the Nigerian and Togolese camps during the World Cups of 1998 and 2006 respectively. Money, in-fighting, embarrassment, failure ... familiar storyline?
COLOUR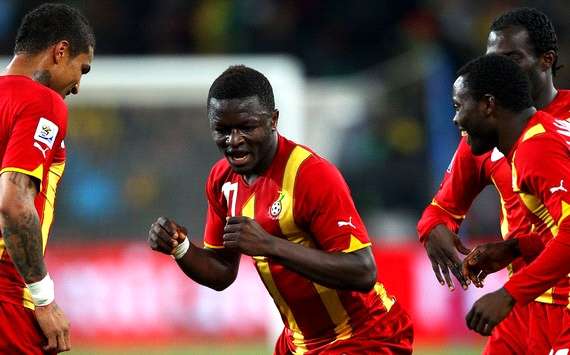 Suffice to say before Africa -black Africa, precisely - appeared at the World Cup, things weren't so exciting. There was much less colour, less vibe, less entertainment, and less spice. That was until the Roger Millas and George Finidis burst onto the scene, with the 'Makossa' and 'urinating dog' celebrations respectively. Then came Senegal and their Bouba Diop-led skip-around-the-shirt, Nigerian Julius Aghahowa's backflips which went viral in 2002, and Ghana's fancy, choreographed dance-moves at South Africa 2010. The fans, too, have added much fun and zest with their bright apparel and loud, lively bands. And, oh, how soon could anyone forget the vuvuzelas of four years ago!
CASH
World Cups have always been cash cows for Fifa, but the 2010 edition -hosted in South Africa- proved an exceptionally productive one: just ask Sepp Blatter and his number-crunchers in Zurich. The tournament reportedly brought Fifa some $3.7 billion, with $300 million coming from ticket sales - 97% of all tickets placed on the market, that is. Some authoritative quarters even estimate that those figures make the 2010 World Cup Fifa's most profitable tournament to date but, whether that be true or not, the quoted sums sure is a lot of money in anyone's purse.
REFORM
The last group games at each World Cup haven't always been honoured simultaneously. Now they are, though, and the world has Africa -specifically Algeria- to thank for it. For the unacquainted, this is the backstory. Algeria, to ensure qualification to the 1982 World Cup's knockout rounds, required two certainties heading into their final group match: that they beat Chile, while Germany and Austria play out a favorable result in the other game, scheduled for the next day. And, quite creditably, Les Fennecs did their bit alright; all they had to do now was to relax and watch either one of Germany and Austria beat the other by a very realistic two-goal margin in Gijon. Sadly enough, the pair contrived to produce a result that saw the Germans deliberately fall a goal shy of the score required to hand the plucky Algerians the advantage after taking an early 1-0 lead. In the end, the two neighbouring European countries went through. Try as Algeria did to have the clearly compromised outcome nullified, the best that could be done by Fifa was the introduction of the novelty mentioned at the outset. Scant consolation it might have been, but Algeria -and Africa- had left an indelible stamp on the World Cup nonetheless.


Goal Ghana has its own

and

account, so for all the latest news and features on Ghana football follow us by clicking on the above links