Fifteen years ago today, Ronaldo, Ronaldinho and Rivaldo led Brazil to their fifth world title with a 2-0 of Germany.
A flawless campaign, with seven wins from seven games and 18 goals scored, the Pentacampeonato was claimed to see the Selecao become the most successful national team in World Cup history.
The Canarinho, led by Luis Felipe Scolari, arrived in the tournament at a real low, having struggled through the qualifiers and suffering a humiliating Copa America exit at the hands of Honduras.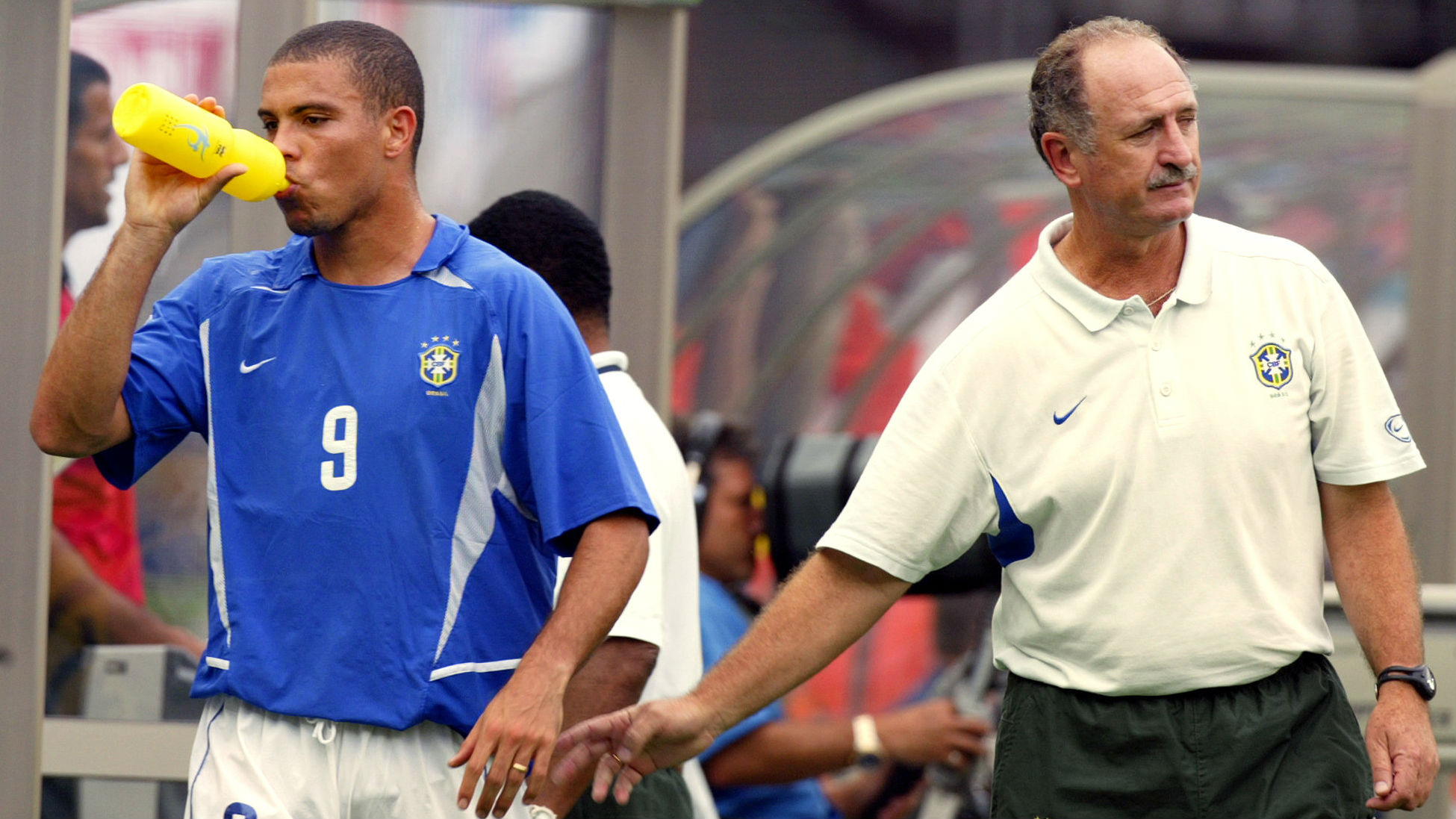 Felipao's decision to omit Romario, one of the all-time greats of the Brazilian game, attracted even more criticism for an under-fire trainer who had been drafted in just one year before tournament began.

Much of the pressm and virtually all supporters, did not agree with the CBF's choice of coach.
Moreover, striker Ronaldo, the world's best, had barely kicked a ball for more than 18 months after suffering two horrific knee injuries.
And yet in spite of all this, Brazil roared through the group stage in Japan/South Korea with victories over Turkey, China and Costa Rica.
In the quarter-finals, Belgium were dispatched 2-0 before the Scolari Family faced their greatest test of the tournament so far in the form of England.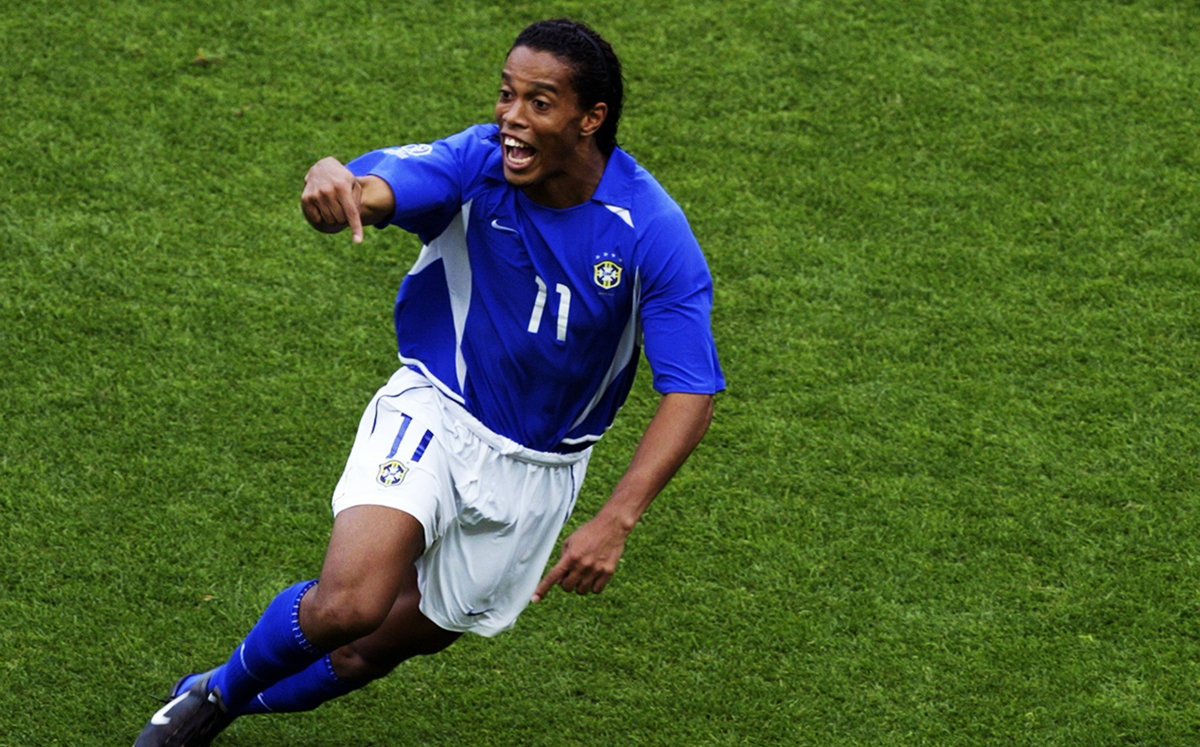 Brazil fell behind to a Michael Owen opener, but Ronaldinho – one of the three R's alongside Rivaldo and Ronaldo – came to their rescue, first going on a slaloming run before playing in Rivaldo to equalise on the stroke of half-time.
Ronaldinho then won the match with a marvellous free-kick that completely bamboozled goalkeeper David Seaman.

In the years since, many have suggested it was a fluke, but Ronaldinho and some of his colleagues have said the goal was fully intentional, even planned as they saw Seaman repeatedly step off his line early when facing crosses and set pieces from wide areas.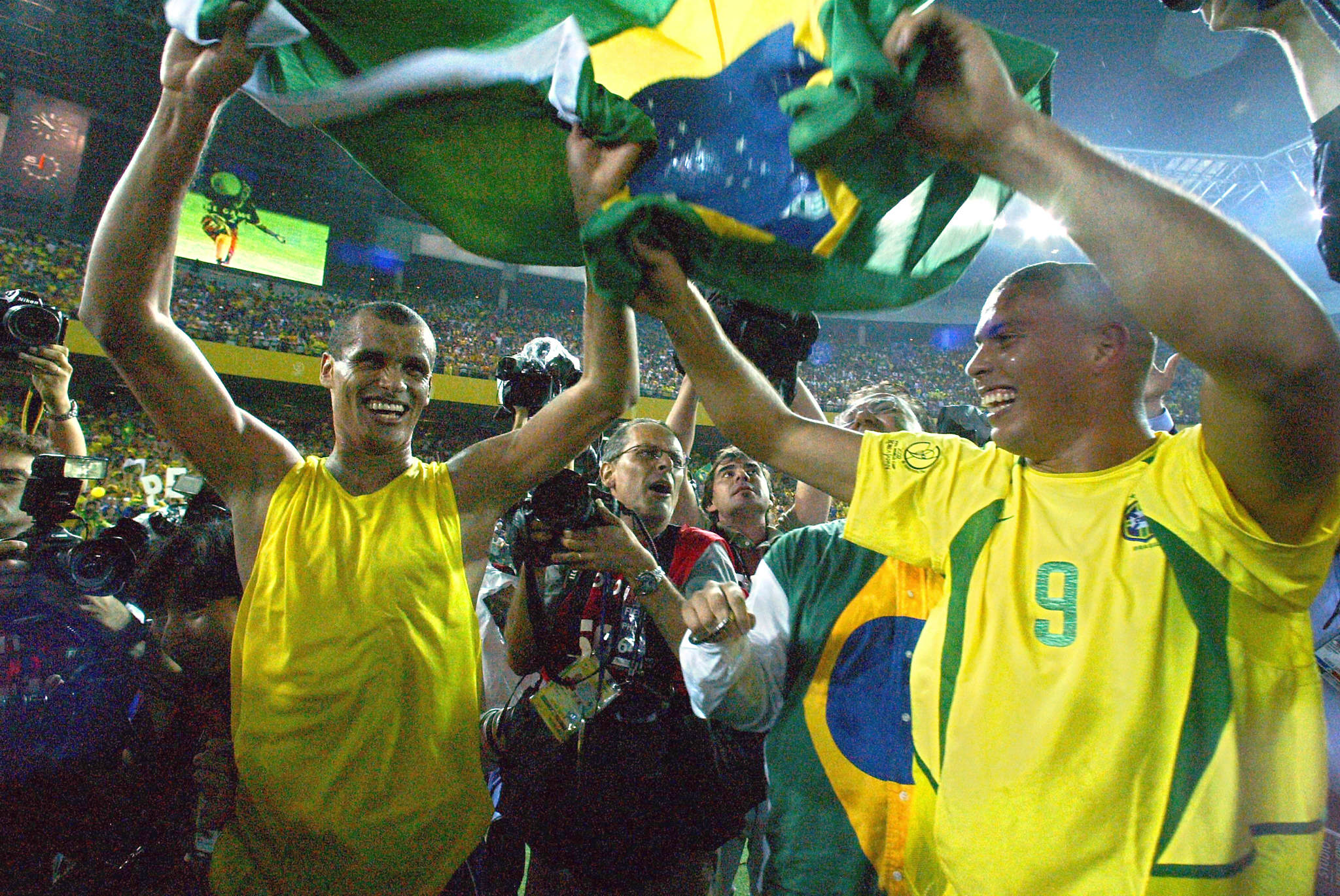 The ball looped over the helpless Seaman to send Brazil in the final four, where Turkey were seen off as redemption man Ronaldo hit the only goal of the game.
Perhaps the greatest comeback story in World Cup history was complete in Yokohama as Ronaldo hit both goals to claim the title.