Sir Alex v Wenger & Keane v Vieira: The top 5 Man Utd - Arsenal feuds
Peter Schmeichel v Ian Wright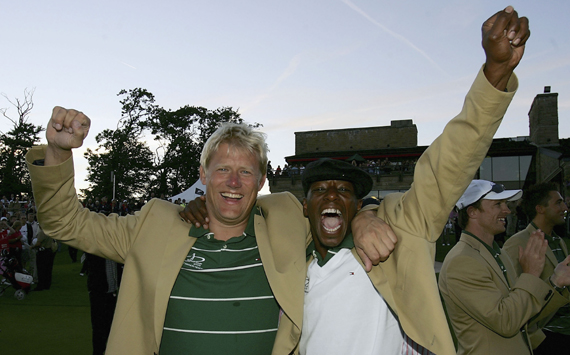 The rivalry between the Dane and the striker ran much deeper than the fact that they were tasked with getting the better of each other on the pitch.

A match between the two sides in November 1996 saw Wright and Schmeichel clash, with the keeper later accused of racially abusing the Arsenal man.

Although the police could find no evidence to charge Schmeichel, the mood had been set as the clubs faced off again just three months later at Highbury.

As Wright chased a ball running through to the box, he careened into Schmeichel two-footed, surprisingly just picking up a yellow card as United players swarmed around the Gunners striker.

Tensions continued to simmer until the two decided to bury the hatchet, coming together for the BBC's coverage of the 2002 World Cup, and since featuring in chummy pictures, much like the one above.
Sir Alex v Wenger & Keane v Vieira: The top 5 Man Utd - Arsenal feuds