Five things we learned from Manchester City v Liverpool
Liverpool's new lynchpin...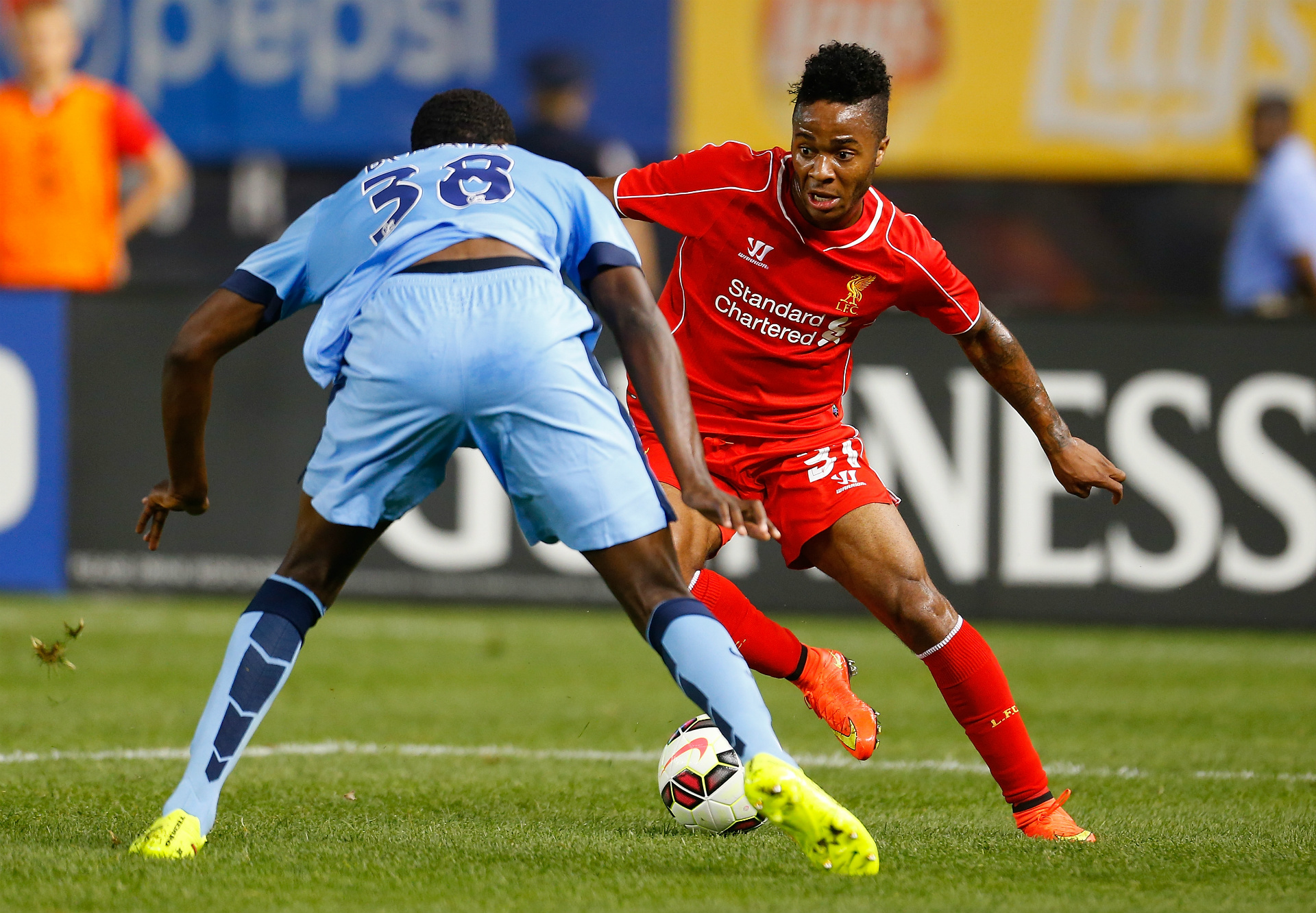 Raheem Sterling not only enjoyed a brilliant 45 minutes personally, but his presence on the pitch completely transformed Liverpool's fortunes in terms of shape and speed.

The Liverpool winger came off the bench at half-time and gave Brendan Rodgers plenty of food for thought.

Daniel Sturridge and Rickie Lambert did not hit it off during their 45 minutes together, but things all changed with the 19-year-old's arrival.

Sterling, who was so crucial in the Reds' title run last season, lit up the left-hand side after his introduction with not just a number of direct, flashy runs but also clever and incisive passes.

His presence on that flank will not just terrify right-backs but also inhibit right wingers, which is exactly what happened when Suarez was still in town.

If he wasn't tearing past his markers and cutting the ball back for team-mates, he was flicking clever balls over the defence on the edge of the area.

He played his part in Liverpool's first goal, rushing at the heart of the City back-line and playing in Sturridge.

And when he burst into the box himself to latch on to Lucas's clever pass and curl a fine finish past the impressive Joe Hart, it only rammed home the complete contrast to Liverpool's first-half performance. He very nearly won it at the death with an awesome strike into the top corner from the left-hand side of the area, only to be flagged offside.

Everything looked easier for the Reds in an attacking sense. Sturridge looked much happier with a genuine threat down the left, while Jordan Henderson, Emre Can and Lucas all had somebody to combine with. The opposition's right flanks won't feel so confident heading forward with Sterling around, either.

It is no overstatement to say he was the lynchpin here, and it is easy to see him providing exactly the same impact next season.
Five things we learned from Manchester City v Liverpool