Top five Chelsea-Manchester United controversies
5. Didier Drogba sent off in 2008 Champions League final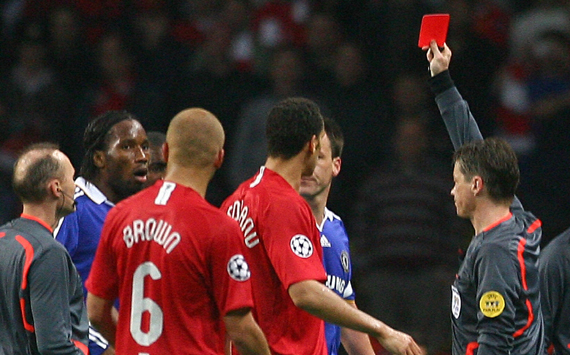 Didier Drogba became only the second person to ever be sent in a Champions League final when he was dismissed in 2008 – the first being Arsenal goalkeeper Jens Lehmann two years previously.
It started when Chelsea kicked the ball out of play for an injury - but when Carlos Tevez put it back out for a throw near the corner flag and proceded to close down the opposition, John Terry took offence.
Within seconds almost the entire 22 players on the pitch were involved and, in the melee, Drogba was deemed to have slapped Nemanja Vidic. The Ivorian was duly sent to the dressing room and the Blues lost the penalty shoot-out.

Top five Chelsea-Manchester United controversies