Falcao, Messi & more: Europe's top 10 leading scorers
1. Henrikh Mkhitaryan - Shakhtar Donetsk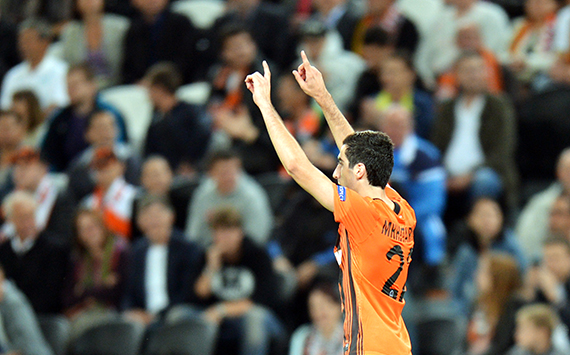 Games: 12
Goals: 14
Minutes on pitch: 1022
Minutes per goal: 73

The two-time Armenian player of the year was also named Shakhtar's best player of last season, but has gone on to even bigger and better things this season.

Mkhitaryan has been instrumental in the club's mind-boggling start to the season that has seen them win every single one of their 12 domestic games so far.

The midfielder has replaced Jadson as the side's creative hub in midfield this term and matched his goal tally of the previous season, 10, after just six outings this term.

Shakhtar boss Mircea Lucescu hailed the 23-year-old's importance to the side this season, saying: "Our huge step forward has been Mkhitaryan's development. He's accelerated the game and opened new spaces."
Falcao, Messi & more: Europe's top 10 leading scorers