Premier League 2013-14 season review
August: Moyes and Mourinho make winning starts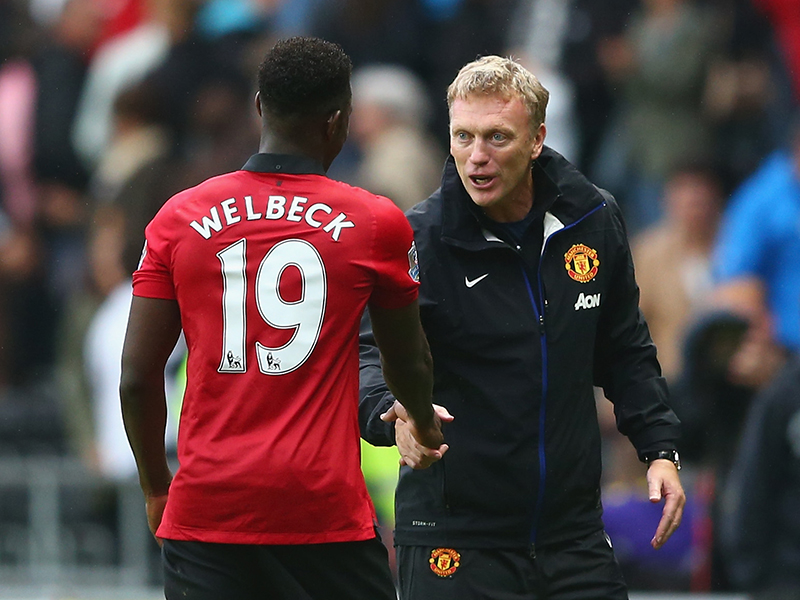 PHOTO: Danny Welbeck's two goals help David Moyes and Manchester United to a 4-1 win on opening day
KEY GAME
Arsenal 1-3 Aston Villa
August 17

When a summer of transfer failure faded into an opening-day defeat at home, Arsenal fans reacted with anger. Though Olivier Giroud scored after five minutes, the Gunners were poor thereafter and allowed Aston Villa to roar back into the game on the counterattack. Christian Benteke, on fearsome form, scored in each half before new signing Antonio Luna sealed the shock result in the late stages. What looked the start of a disaster, though, became a much-needed kick up the backside for the hosts, who then went out and bought Mesut Ozil before making an extended assault on the league title.
It started in the manner to which we were all used – Manchester United winning. The David Moyes era, which began with a comfortable Community Shield victory the week before, rumbled on with a 4-1 triumph away to Swansea City on opening day that foretold little of the struggles to come.
While Robin van Persie and Danny Welbeck scored two goals apiece that day, things got harder in United's second game of the month when they drew 0-0 with Chelsea in a dire encounter at Old Trafford. While an acceptable result on paper, it started a series of disappointments on home soil that became a fatal running theme for Sir Alex Ferguson's successor.
The month instead belonged to Jose Mourinho, whose return to Stamford Bridge began, in addition to that stalemate, with two league wins to put his side at the top of the Premier League table. Oscar and Frank Lampard got the ball rolling in a 2-0 home win over Hull City on the first day before the Blues saw off Aston Villa 2-1 four days later.
Liverpool and Tottenham were the only two teams to have a 100 per cent record in August, with Brendan Rodgers named Manager of the Month for the Reds' efforts. There was recognition, too, for Daniel Sturridge as, in the absence of the suspended Luis Suarez, scored the vital goals in each of his side's 1-0 wins, setting him on the path to becoming one of the best players of the whole season.
Spurs were less convincing in their successes, beating Crystal Palace away and Swansea at home only through a pair of Roberto Soldado penalties. Andre Villas-Boas's side had been comprehensively rebuilt using the money from Gareth Bale's summer switch to Real Madrid and it showed as the north Londoners were slow to gel.
Roberto Martinez's start to life at Everton was somewhat slow, with the Toffees restricted to draws in all three of their opening games, though both Ross Barkley and Seamus Coleman scored against Norwich City to hint at the heights that they would later hit.
At the end of the month, Swansea's Europa League commitments had seen them play only two games and they sat without a point at the bottom of the table. With just one point from three matches, they were joined by West Brom and Sunderland.
"You always want to win your [first] game - when you're manager of Manchester United your job is to win the games. I was made well aware of it. The players have done it today and did really well" - David Moyes
Premier League 2013-14 season review