Wenger's best and worst signings for Arsenal
Goalkeeper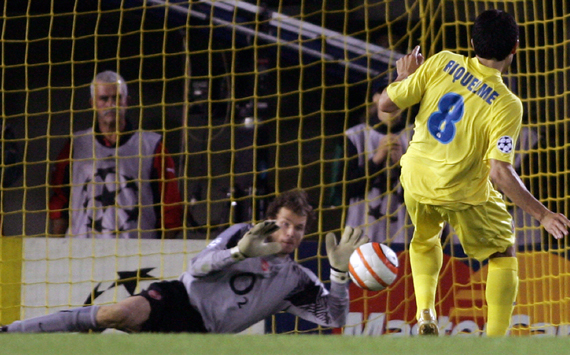 For better or worse, the title of 'best goalkeeper signing' under Arsene Wenger is an easy choice. The Frenchman has signed 12 keepers on permanent deals during his tenure, with names ranging from the well-known Wojciech Szczesny and Richard Wright to the likes of Guillaume Warmuz and Rami Shaaban.

Looking through those signings, Jens Lehmann is really the only success story of which to speak. The German played in all 38 games of Arsenal's famous 'Invincibles' season - conceding just 28 goals - and 48 of that 49-game unbeaten streak.

But Lehmann's finest moment came two years later when he set the record of 10 consecutive clean sheets, with the club going 919 minutes without conceding, as Arsenal made their only Champions League final.

Clean sheets against the likes of Real Madrid and Juventus both home and away were key but his 88th-minute penalty save against Villarreal in the semi-final second leg is the standout moment.

Wenger even coaxed the German out of retirement in 2011 after suffering an injury crisis, playing one game in a 3-1 win over Blackpool.

Picking a 'worst goalkeeper signing' proves to be a far tricker proposition. The £6 million signing of Wright takes some beating but the fact that Manuel Almunia racked up 175 appearances for Arsenal despite never appeasing the fans or truly gaining Wenger's trust cannot be ignored.

Almunia struggled with consistency, his decision-making often let him down - with crosses a particular weak point - and his distribution was always suspect but Wenger stuck by his man and even made him captain for a period.

The Spaniard - who hinted at interest in playing for England - was signed as a backup to Lehmann and often played cup games for the Gunners, with mistakes against the likes of Burnley, Stoke City, Tottenham and Chelsea all seeing potential chances of silverware come to an end, a drought which continues to drag on.
Wenger's best and worst signings for Arsenal