The top five centre-backs Sir Alex Ferguson could replace Vidic with
1. Thomas Vermaelen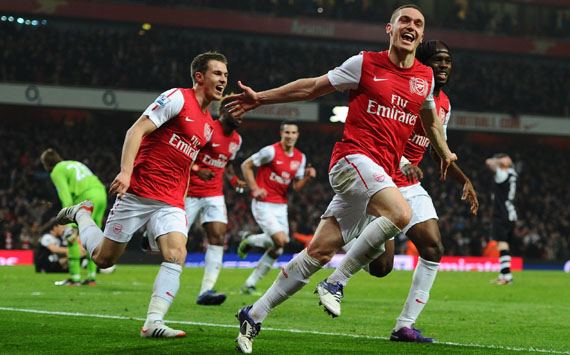 CONTRACT
: June 2015
POTENTIAL FEE
: £20 million
WHY HE WOULD WORK FOR MAN UTD
: Vermaelen has shown himself to be one of the best centre-backs in the Premier League during his time in England and certainly fits the bill for Sir Alex. Replacing Vidic won't be easy but Arsenal's Belgian stopper has an aggressive style perfectly suited to adopting the role, while he is also handy in front of goal. Though it is a stretch to declare him a better defender than Vidic, Vermaelen does offer a greater array of tools to the Serbian. He is certainly faster and can play from the back in a style synonymous with the Ajax academy he graduated from.
WHY HE WOULDN'T
: The 26-year-old also has a questionable injury record, almost missing the entire 2010-11 campaign after picking up an Achilles injury on international duty, although he has since found fitness - appearing 41 times last season before his 11 games so far this campaign. Technically there are very few flaws in Vermaelen's game, though he has been guilty of taking an overly aggressive approach, leading him to be beaten one-on-one high up the pitch.
LIKELIHOOD
: The transfer fee wouldn't be an issue and it is unlikely Vermaelen would turn his nose up at the chance to play for Manchester United - though his elevation to Arsenal captain may well have an effect on that decision. It could depend on Arsenal's season. Should they really press for the title, it may be enough to convince Vermaelen to commit his future to the Gunners.




The top five centre-backs Sir Alex Ferguson could replace Vidic with