Rooney, Ronaldo & Manchester United's greatest ever partnerships
1. The Holy Trinity of George Best, Denis Law and Bobby Charlton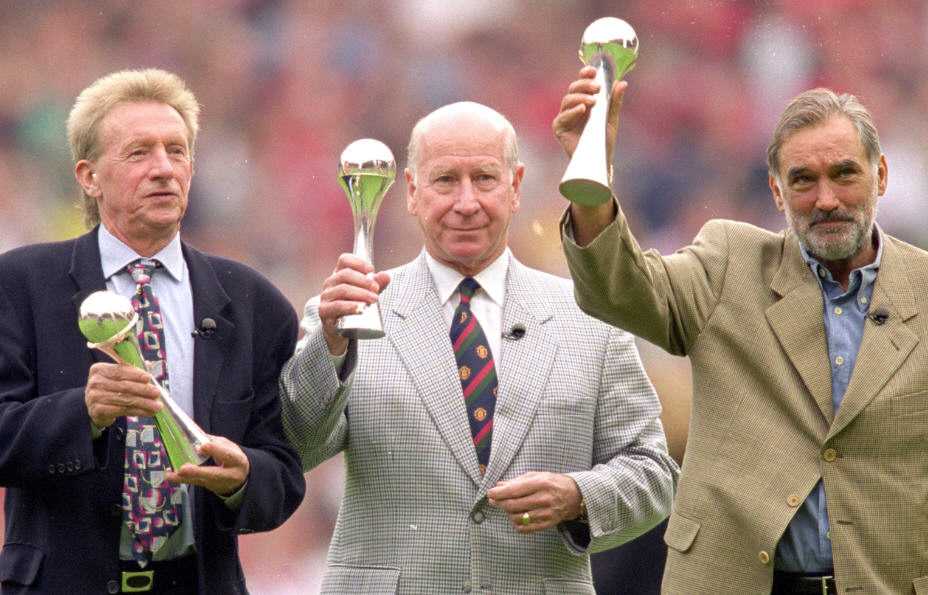 Immortalised in bronze outside Old Trafford, the names just roll off the tongue, as though they were simply meant to be said together.
Best, Law and Charlton are perhaps the finest embodiment of what Manchester United strive to be.
A devastating triumvirate, they scored a staggering 665 goals between them for the club and they each won the European Footballer of the Year award between 1964 and 1968.
A common refrain is that egos did not exist in the football world before Sky and its millions came along and ruined the working man's game, and it is possibly true.
Best, Law and Charlton strived to make each other better and were all a part of the almost mythical United side that won the 1968 European Cup.
At the unveiling of the Trinity statue, Charlton described being placed alongside his two former team-mates as a "great compliment".
Humble to a fault, those two words sum up all that was great about these three gifted men.
For more information on Chevrolet's 'What do you #PlayFor campaign?' visit ChevroletFC.com.
Rooney, Ronaldo & Manchester United's greatest ever partnerships