Alex Ferguson: My Autobiography
Ferguson on... Keane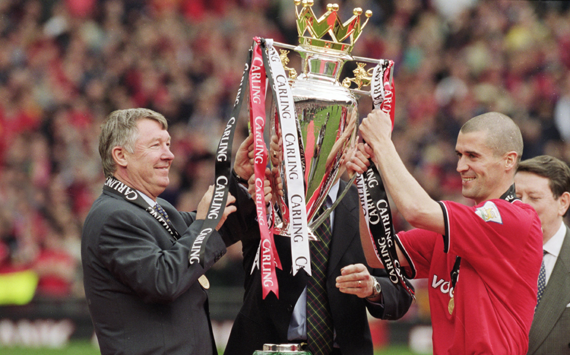 Then came the MUTV interview episode, in which Roy let rip at some of the younger members of the squad for supposedly failing in their duties. It was unbelievable. He slaughtered everyone. Darren Fletcher got it. Alan Smith. Van der Sar. Roy was taking them all down.

I think the dressing room relaxed when Roy left. Relief swept the room. They no longer had to listen to the barrage that some of them had grown to expect.

He added to MUTV: He couldn't [go back]. He wanted to get the opportunity for the players to look at [the video] and give an opinion, but once they did that the players realised the severity of it. I was left with no option, but he came to apologise, he came into the office and apologised to Carlos and myself. He always had an issue with Carlos, I don't understand why, but he always had an issue with Carlos.

As you say, several times he's come out in the papers and said the club have lied to him, I think it was unfair of him to do that. We honoured his contract, we paid up his contract, we gave him his testimonial, but he had to go.
Alex Ferguson: My Autobiography