Goal's 5 best no-nonsense defenders in the Premier League
Branislav Ivanovic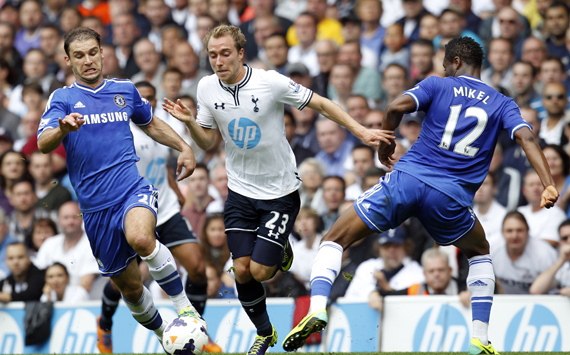 One of the Premier League's most intimidating defenders, Branislav Ivanovic is the type to shoot first and ask questions later. At centre-back or right-back, he'll get the job done.
The Serbian is prone to a yellow card - he averages one every five games in a Chelsea shirt with three already this season - and is no stranger, either, to a red, particular on the big occasion. In 2012-13, he was twice sent off against Manchester clubs; once against City in the Community Shield and once against United in a key Premier League tie.
Both were clear decisions. If the situation calls for it, Ivanovic will lunge at anyone and take one for the team. No nonsense indeed.
Buy Ivanovic's shirt from Kitbag.com
Goal's 5 best no-nonsense defenders in the Premier League