The world's most lucrative matches
1. Championship play-off final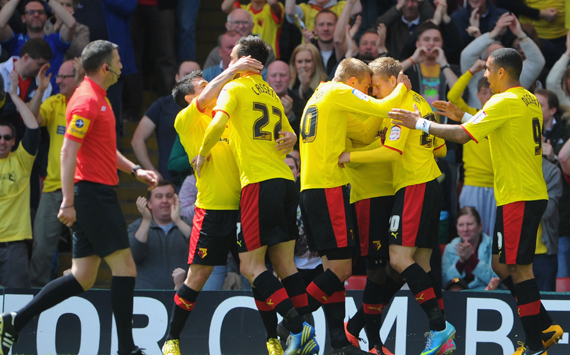 Monday's Championship play-off final between Crystal Palace and Watford will not only guarantee the winner a place in the Premier League next season but £120 million is also in store for the club who triumphs at Wembley.
As of next season, the Premier League will commence its new three-year television deal and the lucrative financial rewards on offer will allow the chance for a promote club to gain a strong foothold in England's top flight.
Even the club who finishes bottom of the Premier League next season will be entitled to a fee close to £60m, which is what Manchester United received for winning the title this year.
Adam Bull, senior consultant in the Sports Business Group at Deloitte, said: "The winners in the all southern affair at Wembley on May 27 can expect a revenue increase of more than £60m in 2013-14.
"The vast majority of this uplift, approximately £55m, will be from broadcast income as the Premier League enters the first year of its greatly enhanced three year TV deals. Based on existing distribution methods, even if a club is relegated after one season in the Premier League, it will be entitled to parachute payments over the following four seasons of around £60m.
"The newly promoted clubs are often the bookies' favourites to be relegated but, over the past decade more than half (17 out of 30) of those promoted clubs have successfully retained their Premier League status in that crucial first season. History shows it can be done."
The world's most lucrative matches