20 years on: The Premier League then & now
Shock signing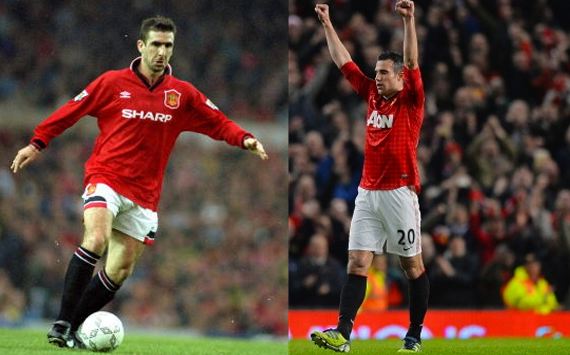 "Ooh ahh Cantona?" mocked one Manchester United fan after the club confirmed the £1.2 million singing of the Frenchman from Leeds United in November 1992. "They won't sing that here."

Such was the small fee United paid for such a mesmeric but volatile character, even the Red Devils' then assistant manager Brian Kidd wondered if Cantona had "lost a leg or something".

The United players had their reservations about Cantona's arrival, too, but the former Marseille forward, who helped guide the club to four Premier League titles during his time at Old Trafford, turned out to be one of Sir Alex Ferguson's greatest ever signings.

One of the surprise deals in 2012 saw United secure the services of Robin van Persie from Arsenal, but as the growth of the Premier League dictates, an eye-watering £24m fee was exchanged for the striker.

"In terms of impact he has had as big an impact as anyone I can imagine," said Sir Alex after United won the Premier League title.

"Eric Cantona was an incredible impact player and I have been very, very lucky in that I have had some fantastic strikers right through. I think we had an expectation of Robin because his performance last year for Arsenal was sensational. We saw him last year and knew he could gel. He has never disappointed us."
20 years on: The Premier League then & now