The 17 Manchester City managers during Sir Alex Ferguson's Old Trafford reign
Tony Book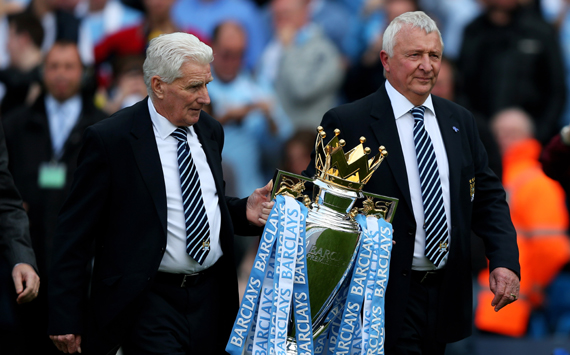 A Manchester City legend, Tony Book (pictured left) was permanent manager of the club for the first time between 1974 and 1979, but also held the caretaker position on a number of occasions.

Book has twice taken temporary control of City during Sir Alex Ferguson's time at Manchester United - once following the departure of Mel Machin in November 1989, and again prior to the appointment of Brian Horton for one Premier League game in 1993.

The former full-back, who won the Cup Winners' Cup, First Division, FA Cup and League Cup with the club as a player, has held various positions since, and is currently honorary president of the club and life president of the official supporters' association.
The 17 Manchester City managers during Sir Alex Ferguson's Old Trafford reign