The 17 Manchester City managers during Sir Alex Ferguson's Old Trafford reign
Mel Machin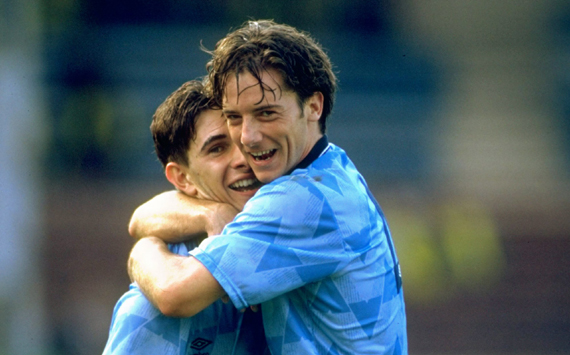 Life at Manchester City started fairly unspectacularly for Mel Machin as the club finished mid-table in the Old Division Two in 1988.

But City were promoted to Division One the following season with a second-placed finish, a point ahead of Crystal Palace and way behind runaway leaders Chelsea.

Machin was sacked in November 1989 by chairman Peter Swales as City sat bottom of the table, but the former Norwich and Bournemouth player would enjoy a memorable moment at the club before his departure.

Just two months prior to his sacking, City stunned Manchester United with a 5-1 thrashing (celebrations pictured), during a period Sir Alex Ferguson ahs described as his lowest at Old Trafford.

Machin was a guest of Sir Alex at Old Trafford later that season as United slumped to a 1-0 defeat to Tottenham.

"We chatted for about half-an-hour and when he left I asked Alex if the chairman always came down," Machin told BBC Sport. "Alex said 'no, it's just his way of showing he is behind me and knows what's going to happen'.

"What has happened of course is he has stuck with Sir Alex and it's nice to see them getting their just rewards over the years".
The 17 Manchester City managers during Sir Alex Ferguson's Old Trafford reign