The five things that will determine Arsenal v Wigan
2. How will Wigan respond to FA Cup win?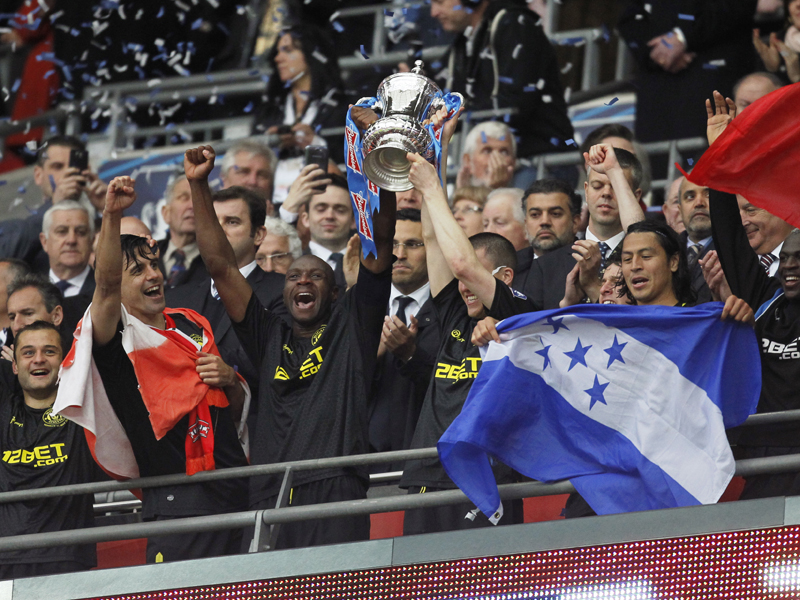 Wigan only need to look at Swansea as an example of what not to do after a cup win. The Swans captured the Capital One Cup back in February and although they beat Newcastle in the following game 1-0, have watched as their league form has collapsed in the latter half of the season. Ironically only a win over Wigan last week broke up a run of eight winless games.

Yet the stakes are different with Wigan. Though they won the FA Cup on Saturday, there would have been little in the way of celebration after Sunday's Premier League results. Without a win at Emirates Stadium, the Latics will be all but mathematically relegated given the goal difference gulf between them and their nearest rivals Sunderland. They must beat Arsenal.

But needing something and attaining it are entirely different things and Roberto Martinez will have to carry the momentum and confidence from Wembley back to north London on Tuesday.

There is little to be learned from past FA Cup winners; Chelsea last season went on to lose 4-1 at Liverpool (they had the Champions League final to focus on), while Manchester City won back-to-back league games two years ago after Roberto Mancini led them to the trophy.

In short, this is all about momentum, courage and quality stemming from Martinez to the playing staff. If they can put in an equally tireless shift at the Emirates and attack with the same verve we saw at Wembley there is every chance they will emerge with the right result.
The five things that will determine Arsenal v Wigan