Managers back Moyes for Manchester United job
3. Tony Pulis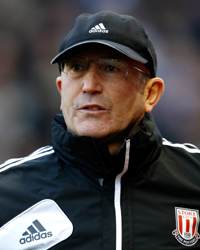 "David Moyes has come from bottom to the top, and for him to have this chance is brilliant," Tony Pulis said.

"It's great for all young, aspiring managers, because it shows that young British managers are given a chance at the very top."

Stoke boss Tony Pulis echoes Harry Redknapp in suggesting Moyes' move breathes hope to aspiring British coaches. Will he be around next season to welcome a new-look Manchester United side to the Britannia Stadium?
Managers back Moyes for Manchester United job