Revealed: Liverpool's 2013-14 home kit
1. The full kit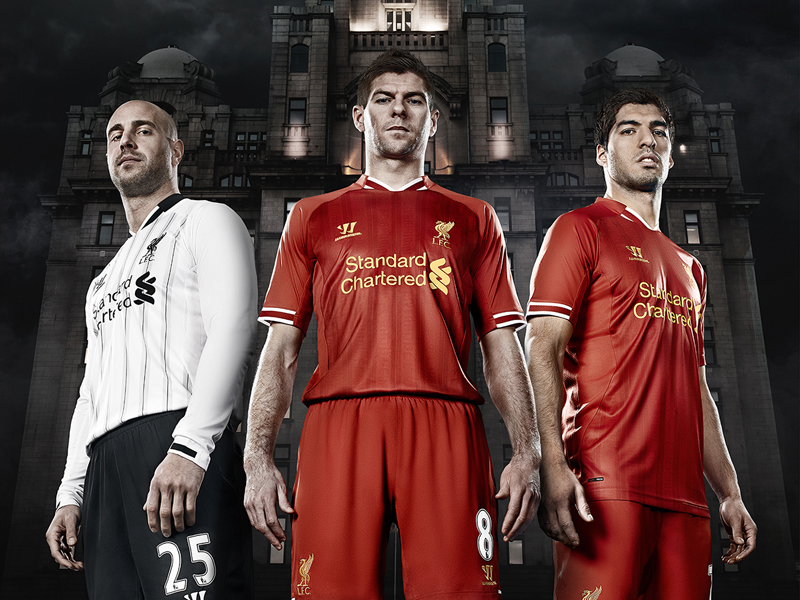 True to tradition, the new Liverpool home kit is of course all red with white and gold trim, while the goalkeeper strip is made up of a white jersey, black shorts and black socks.

Kit manufacturers Warrior highlighted the three-piece collar, sublimation print and mirrored sleeve detailing as the three main differences to the new design, which took inspiration from the outfit players wore for Liverpool's fourth European Cup success.

Warrior's War-Tech has been used on the new kit. This technology revolves around the fabric of the shirt being light and breathable. The fabric will also be moisture-wicking, designed to help keep players dry from sweat in the most humid of conditions.

Current Liverpool manager Brendan Rodgers was very pleased with the final outcome of the kit, and said: "It's distinctly Liverpool which the players and I love. It exceeds what we need it to do technically while also delivering a strong visual statement."
Revealed: Liverpool's 2013-14 home kit