This weekend in the Premier League
Manchester United & Van Persie's guard of honour at Arsenal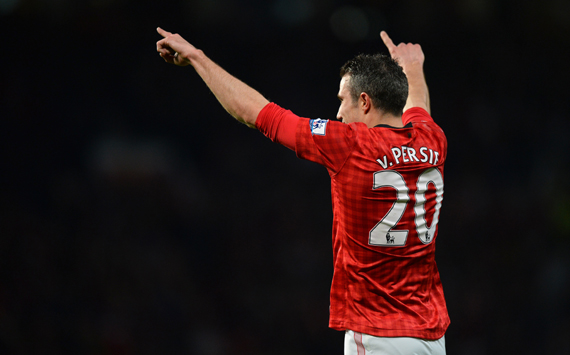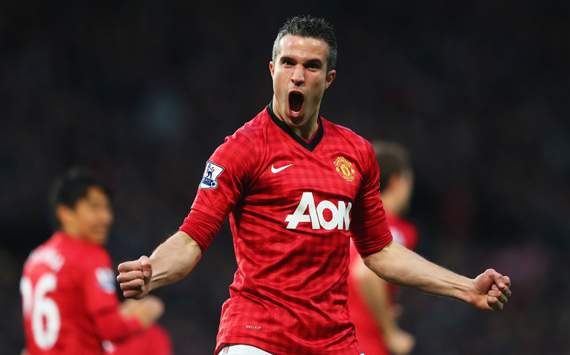 "The reality is he will get a hot reception. He alienated himself from supporters."
Monday's 3-0 win over Aston Villa confirmed Manchester United's 20th league title, with Robin van Persie netting a first-half hat-trick.
"
I had to wait for so long for the first title,"
Van Persie said while still on the Old Trafford pitch after full-time. Indeed, it's been nearly nine years since he moved to the Premier League, joining Arsenal from Feyenoord.
And in that time, before joining United in a £24 million move last summer, he had just one FA Cup winners' medal from 2005 after coming on in the 86th minute and scoring in the penalty shoot-out victory against United.
And now Van Persie returns to the Emirates Stadium for the first time since his acrimonious departure, and will walk onto the pitch flanked by his former colleagues as they give the champions the traditional guard of honour.
Lois Langton, Arsenal Independent Supporters' Association chair, has backed the pre-match ritual, but warned the last season's 37-goal hero that he will not be greeted positively by the Arsenal faithful.
"We have to give the guard of honour, as I don't want us to look as though we are being petty," he said. "Having said that, the reality is he will get a hot reception. He alienated himself from supporters."
And make no mistake that United, and Van Persie, will be gunning for victory. Sir Alex Ferguson has already outlined his desire to better Chelsea's record Premier League points haul of 95, and the Scot knows only a maximum return from his team's final four games will seal that.
And although Luis Suarez won't be seen again this season following his 10-game ban for biting Branislav Ivanovic, the Dutchman does not have the Premier League's Golden Boot wrapped up yet.
But it isn't all about United and their talisman. Arsenal have troubles of their own to fix. Tottenham's surprise 3-1 win over Manchester City has Arsene Wenger shuffling nervously in his seat, while Chelsea also have their eyes on the prize.
Avoiding defeat to United, but a win would do wonders. However, the Red Devils have dropped just seven points and conceded just seven goals in the league since the turn of the year - winning 11 of 14 games in 2013.
With Spurs taking the trip to face 18th-placed Wigan and Chelsea hosting Swansea before Arsenal welcome United, it is conceivable that the Gunners will lie fifth - behind their London rivals - having played a game more come Sunday evening.
To make their task even harder, Olivier Giroud's appeal against his red card picked up against Fulham was rejected, so he will serve a three-match ban - ruling him out until the final day of the season. The Frenchman has been much maligned during his first season in England, but a return of 13 goals and seven assists in all competitions cannot be sniffed at.
This weekend in the Premier League