The Premier League managerial targets: Diego Simeone
Why he could leave?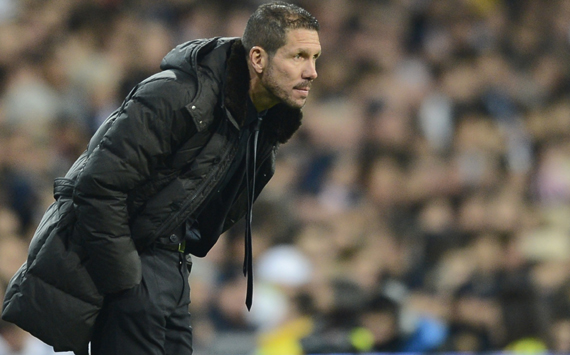 In all honesty, there are few reasons why Diego Simeone would leave Atletico Madrid.

The club are on course for a return to the Champions League, they have a Copa del Rey final against rivals Real Madrid to look forward to in May and have vastly improved their Liga form.

Simeone has, however, often talked about his ambition. Whether this is regarding the ambition of his team to continue improving or his own progression could be argued either way - but it is evident that such things are on his mind.

It is also unwise to point to his acrimonious exit from boyhood club Racing before soon taking over at Atletico as reason to suggest a lack of loyalty - things had turned sour in Avellaneda and the Calderon came calling at the right time. He is, though, always looking to improve. Simeone is obsessed with football and it would be foolish to rule out a move to an elite club in the future, but it is fair to say his current ambitions are being satisfied in the Spanish capital.

That could change, though. As highlighted before, Simeone is a big advocate of loyalty and things could turn sour if Falcao decides to play elsewhere; the Colombian striker was a big part of El Cholo's Clausura-winning River Plate team in 2008.

The Argentine has often spoken of his desire to build a "project" at the club, so is naturally keen for his star players to remain and fight the cause together.
The Premier League managerial targets: Diego Simeone