What is Hawk-Eye and how does it work?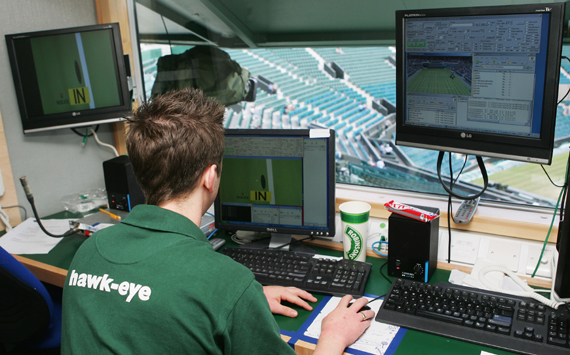 Hawk-Eye is a camera-based technology designed to track the trajectory of a ball and record the most likely path taken in a still image.

Used in both tennis and cricket, Hawk-Eye utilises seven cameras per goal to instantly relay the information to the referee to determine whether the ball has crossed the line and thus, whether a goal is scored or not.

The British-based company claims its system is "millimetre accurate, ensuring no broadcast replays could disprove the decision."

The system will let the referee know whether the ball has crossed the line within one second through a vibration and an optical signal, which will be sent to the officials' watches.

Top-flight clubs voted to adopt the system at a meeting between the Premier League chairmen and it will be used for the first time during the Community Shield.